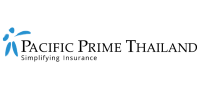 Thailand ranks 6th for the world's strongest health security
Thailand is known for many great things, including its rich culture and history, food and festivals, impressive mountain ranges, majestic beaches, and last but not least, its excellent health security.
Health is considered an important component of the quality of life in Thailand. When there is news relating to an infectious epidemic happening in Thailand or in a neighboring country, the population and healthcare system generally take extreme precautions to prevent the spread of infection. This is well reflected in Thailand's high health security ranking, according to the 2019 Global Security Index Report.
In this article by Pacific Prime Thailand, we will explore the significance of this ranking and understand why it is important for countries around the world to have strong health security.
What is health security?
Health security is defined as the activities required to minimize the danger and impact of acute public health events, like flu epidemics, that endanger the collective health of people living across geographical regions and international boundaries. People in all countries should also be able to access health services without any obstacles when they are ill and in need of medical care.
Thailand's strong health security
According to researchers from Johns Hopkins University, Thailand is ranked sixth among a total of 195 countries for the world's strongest health security. Incredibly so, the country is also Asia's number one and only developing country on the world's top ten list. The country scored 73.2 out of 100 points, with the United States topping the list with 83.5. Thailand is the only non-high-income country in the top tier for overall score.
Aside from having a substantially high ranking for an Asian country, Thailand is also ranked third for prevention of the emergence or release of pathogens, fifth for rapid response to and mitigation of the spread, and second for sufficient and robust health system to treat the sick, and protect the health of workers.
Thailand: an exemplar in preventing epidemics
Many people may recall from May to July 2015, the deadly outbreak of the Middle East Respiratory Syndrome (MERS) in South Korea, which infected 186 people and lead to 38 deaths. Public health experts and leaders in Asia and around the world anxiously monitored a frightening and deadly outbreak of the Middle East Respiratory Syndrome (MERS) in South Korea.
On June 18 of that year, Thailand notified the World Health Organization (WHO) of its first confirmed case—a 75-year-old man who had traveled from Oman to Bangkok. Initially, there were substantial concerns that the disease would start spreading, however, Thailand was able to stop its first MERS case and prevented an epidemic.
Thailand's success in identifying and stopping MERS is just one fine example of both the value of health security capacity building and the critical role of a strong healthcare system in stopping outbreaks at the source.
What makes Thailand such a strong performer?
Thailand has robust healthcare capacities that give it the ability to identify and stop infectious diseases like MERS. Also, the country demonstrates an effective system for monitoring and tracking healthcare-associated infections.
Beyond Thailand's healthcare system, Thailand has a prominent field epidemiology training program and national laboratory testing system. These facilities and networks work together at both national and sub-national levels. Their robust electronic reporting surveillance system allows them to rapidly collect laboratory and epidemiological information for use in tackling epidemics.
Vaccinations and medication for travelers to Thailand
Although you can rest assured that the healthcare system in Thailand is effective when it comes to responding to and halting epidemics, it advisable to take precautions by ensuring you are up to date with your vaccinations and medications before your travels.
The following is a non-exhaustive list of recommendations that you may want to consider discussing with your local general practitioner or travel specialist nurse:
Routine vaccines: These are recommended for all travelers and long term travelers such as expatriates and their family members.
Hepatitis A and Hepatitis B: These vaccinations are recommended for most travelers that intend to travel to local regions and are prone to adventurous food and drinks.
Japanese Encephalitis: This vaccination is recommended for short-term and long-term travelers that spend a substantial amount of time outdoors in rural or agricultural areas, and staying in accommodations without air conditioning, screens, or bed nets.
Malaria: Antimalarial medication is recommended for travelers to the borders along Burma, Cambodia, Laos, and mainly forested areas that are home to mosquitoes.
Measles: Traveling infants and adults that are unprotected may want to consider getting the correct dose(s) of the Measle-Mumps-Rubella (MMR) Vaccine.
Typhoid: This vaccination is recommended for most travelers, especially those staying in villages, or rural areas where exposure might occur through food or water.
Rabies: Vaccination for rabies is recommended for the following groups:
Travelers, such as adventure travelers and cavers, participating in outdoor activities in remote areas that bring them into direct contact with dogs, bats, and other mammals.
Individuals and travelers with occupational risks, such as veterinarians, wildlife professionals, and researchers.
Long-term travelers/expatriates visiting isolated areas.
Health tips for eating and drinking safely in Thailand
For travelers and expatriates in Thailand, it is advisable to be diligent about the following food and water precautions:
Avoid consuming food served at room temperature or left outside to the elements.
Avoid raw food and meats that are sold in outdoor markets unless they are refrigerated or packaged well.
Drink only beverages that have a sealed cap or drink directly from cans.
Speak to an advisor at Pacific Prime Thailand
At Pacific Prime Thailand, we strive to assist travelers and expatriates in their quest for comprehensive health insurance that meets their needs and desires. More importantly, we provide clients with a plethora of health plans that are simple to understand and use when required.
Our team of advisors are well trained and versed to compare health insurance plans. It is worth noting that as an insurance intermediary, Pacific Prime Thailand can tailor plans for short-term (travel insurance) travelers and long term travelers (expats that need to meet the mandatory health insurance requirements).
With the cost of internal health insurance rising each year, especially in Thailand, it is important to secure a health insurance plan that can offset costly medical fees.
Corporate companies of all sizes may want to consider the importance of offering employees a group health insurance plan along with various other mandatory employee benefits.
As a fully licensed insurance brokerage company, Pacific Prime Thailand is proud to offer exceptional policies in partnership with the industry's best insurance companies for travelers and expats alike. See below and click on the links for further information:
Feel free to contact us today for a free insurance plan quotation.
Jimmy is a content writer who helps simplify insurance for readers interested in international private medical insurance. He is on a mission in Thailand to support locals, expatriates, and businesses by bring the latest news and updates to his Pacific Prime blog articles.

His expert view and wealth of knowledge on insurance can also be found in his blogs for China, Dubai, Hong Kong, and Singapore.