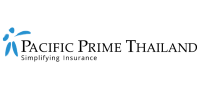 How to get a Thai driving/motorcycle license: Documents and tests
Applying for a Thai driving license is pretty straightforward if you prepare correctly and know what steps to take. You'll need some documents for your application and will have to do a few mandatory tests before getting a new Thai driving license or motorcycle license.
In this Pacific Prime Thailand article, we'll go over the documents needed to apply for a Thai driving license, as well as go through the finer details on how to get a license and more.
Types of documents to prepare for drivers and motorcyclists
There are several documents to prepare before heading to your nearest Department of Land Transport office or test center. These include:
Original passport, employment letters, visas, etc.
A copy of your passport and non-immigrant visa (applies to expats or foreign residents)
A copy of your TM 6 departure card (applies to expats or foreign residents).
A letter of residence or address certified by the Immigration Bureau or your embassy. A copy of your work permit (applies to expats or foreign residents).
A medical certificate, issued at any clinic or hospital and dated within 30 days of the application.
Note: You may also need a copy of the page containing your last entry stamp into Thailand. Since the required documents are subject to change over time, you should check with the Department of Land Transport before you head over to apply for a license.
Contact your nearest Department of Land Transport (DLT) office or test center
Depending on where you are in Thailand, you're advised to contact the Department of Land Transport in Bangkok first for the latest service updates. The best contact number is 0-2271-8888 (and dial 0 for the operator), or you can reach out to their call center via 1584 (and dial 3, then 0 for the operator).
When calling, wait for a Thai operator to pick up and ask for an English-speaking official (if required). There will be several ads and recordings, so wait patiently until someone receives your call.
Book a date for your application or test
To ensure you're seen on the day, you should go to the DLT Smart Queue website to register your details on their system. You'll then be able to book an appointment and confirm a time slot for the selected date.
Traveling on the day of your application or test
Once you have prepared all the necessary documents and booked your appointment, it's time to head to your nearest DLT office or test center. You are encouraged to get to the venue or location as early as you can before your appointment. This way, you can find where you need to be and avoid the rush, especially if you need to take a practical driving or motorcycle test.
Types of tests for car drivers and motorcyclists
When applying for a new driving license in Thailand, you'll need to pass all the required tests, including color blindness, peripheral, reflex, depth perception, theory, and practical driving ( or motorcycle test). However, if you are an expat with a driver's license from your own country, you don't need to take a theory or practical driving test to receive your Thai driving or motorcycle license. Below is a summary of the tests to expect.
Color blindness
An official will point to a different colored dot or ask to confirm the color of a lit bulb or lamp. You are then required to state the name of each color, either in Thai or English. After stating each color correctly, you will be told that you've passed.
Peripheral
You will be asked to position your head on a test apparatus with your eyes staring directly at the official. Lights will appear on either side, and you must tell the official the exact traffic color without moving your eyes or head. After stating the correct colors, the official will let you pass.
Reflex 
You will sit behind a brake and gas pedal simulator on a chair or stool. The official will ask you to place your right foot firmly on the accelerator until the green LED lights on the panel appears. When a signal is raised, you are expected to push the brake pedal in less than one second. The official will confirm whether you've passed or not. Multiple attempts are allowed until you get it right.
Depth perception
You will be asked to sit in front of an apparatus with two light filaments inside – one will be moving and the other one fixed. You must operate a toggle, level, or press a button so that the moving filament travels towards the fixed filament. You are required to align both filaments within a specific range. Once achieved, the official will let you pass.
Theory
This particular test is crucial for you to qualify for a Thai driving license. It is usually attempted before you visit the Department of Land Transport. You should complete this test before registering for an appointment (more about this below).
Head to DLT's website for their e-learning course here to get started. Register your details as a local or expat and begin the course. The test will be in a multiple-choice format, and your results will be provided instantly. After you have passed the test, you should take a screenshot or print out your certificate.
Practical driving/motorcycle test
If you've never driven a car or ridden a motorcycle before, you are highly encouraged to contact a local driving or motorcycle school with official credentials for teaching new drivers. Invest as many hours as you need to practice until you feel confident driving/riding around. Once you are ready and your instructor approves, you can book a practical driving test. This can be done when you book a visit to the DLT.
What to expect when doing the practical driving test in Thailand
On your test day, you will be asked to drive a car around a small course or track outside the test center. You can also rent a car if you do not have one, but you should be aware that the cars provided might not be in the best of states. Ensure that the car is safe to drive and that all the functions and features are in order. Not only is this good to do, but you will be carrying out your standard checks, which will also help boost your confidence on the day of your test.
For motorcyclists, you can rent one at the test center. The test itself is fairly straightforward, and the circuit is typically shorter. Again, check that your motorcycle's functions, including gears and braking system, work.
Beginning the Thai practical driving test
When you are ready to perform the test, your tester will be observing from a distance while marking your performance. You will be asked to perform certain maneuvers, such as reversing and/or parallel parking. At the end of the test, your tester will provide feedback on your performance and your scoring for how well you did. You will be told whether you have passed or failed depending on the overall marking.
Thai driving license fees for cars and motorcycles
For those planning to get a driver's license, you can expect to pay approximately THB 300 for a 2-year temporary license and THB 600 for a 5-year license (when renewing). For a letter of address in Thailand, your local embassy or consulate may charge up to THB 500. These costs are expected to change over time but not significantly, so set aside money in the case.
Motorcyclists should expect an application and test fee of approximately THB 100 but no more than THB 500.
Tips for new drivers or applicants in Thailand
Here are a few tips to take note of for new applicants:
Book an appointment at a quieter test center to avoid the crowds.
Schedule an early appointment to complete everything, from testing to submitting documents, within a day.
Travel early to your appointment to avoid interruptions and to help you prepare.
Check the weather on the day of the appointment or test.
Prepare sufficient cash if card payment is not accepted or out of service.
Bring an organizer to keep your documents in order.
Listen carefully to officials and their instructions.
Be patient as the process can be lengthy. Ask if unsure of what to do.
Bring a bottle of water to keep yourself hydrated.
Avoid bringing unnecessary stuff and baggage as venues may not have public space or lockers for storage.
Take the day off and avoid making appointments after your test, as your schedule might be delayed or run over.
Consider taking out a comprehensive health insurance plan if you haven't already. This will give you peace of mind on top of a car insurance plan.
Find out more from the DLT
To learn more about getting a Thai driving license, you are encouraged to check the Department of Land Transport's website, where further details can be found. There are also online videos available of individuals with first-hand experience of applying for a Thai driving license. Online forums will also be a good source of information, especially for expats who would like to read and hear the thoughts of fellow expats living in the Kingdom.
About Pacific Prime Thailand
We are a global health insurance brokerage and employee benefits specialist with over 20 years of experience supporting expats, families, and business entities. Our offering of impartial advice and value-added services across various vetted plans has ensured that clients from all walks of life get the best options within their budgets. We also have excellent advisors who are 100% knowledgeable, multi-lingual, and friendly.
Contact us today to secure expat health insurance, travel insurance, family health insurance, or get insights into the latest health insurance trends for individuals and businesses in Thailand.