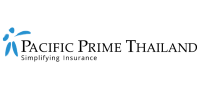 Cancer in Thailand for Expats: Prevalence, treatment, and covering costs
If there's one disease that tops people's lists of conditions they do not want to develop, it's cancer. In Thailand, just as in the rest of the world, cancer is a growing concern as the country develops and risk factors begin to become more prominent. This can be especially true for expats in the country, whose age, affluence, and lifestyles can all raise their risk of developing malignant cancer. Here, Pacific Prime Thailand provides an article on cancer in Thailand, its prevalence, where treatment can be sought, and how best to cover costs for cancer treatment.
Prevalence of cancer in Thailand
When you examine the prevalence of cancer in any country, it is important to look at the underlying risk factors that can lead to cancer. On a worldwide scale, some of the largest identified risk factors include genetic, environmental, and lifestyle factors. These include:
Family incidence of cancer
Age
Gender
Obesity
Tobacco use
Alcohol consumption
Sedentary living
Exposure to the sun or radiation
Exposure to chemicals or other toxic substances
Viruses or bacteria
Hormones
Chronic inflammation
So, it's important to be aware of all of these things in order to minimize your risk of developing any type of cancer. While some of them are simply out of our control, others are behaviors that are completely up to us to either engage in or avoid.
With that said, Thailand is certainly a country where many people are free to drink, smoke, eat and sunbathe as they see fit, and people in Thailand are definitely not immune from cancer and other diseases. Check out our expat's guide to vaccinations in Thailand before hopping on a weekend trip to rural areas.
In 2020 alone, there were 190,636 new cancer cases in Thailand. By 2040, the Global Cancer Observatory predicted that there will be 290,000 new cancer cases. So, what are the most common forms of cancer found in the country? Let's have a look at the breakdowns based on gender.
Based on the World Health Organization (WHO)'s 2020 fact sheet on the incidence of cancer in Thailand, it can be seen that the incidence of cancer in Thailand was far below that found in the United States. Still, among men in Thailand the most common types of cancer that occur, and their acknowledged risk factors are:
Liver and bile duct – These types of cancer are caused by damage from birth defects, the hereditary disease hemochromatosis, cirrhosis, alcohol abuse, or infectious diseases like hepatitis.
Trachea, lung and bronchus – The most prominent risk factor linked to all of these types of cancer is smoking tobacco products. In non-smokers, it can be caused by air pollution, radon inhalation, secondhand smoke, or breathing in other substances like chemical fumes, asbestos, or vehicle exhaust.
Colon and rectum – Risk factors for bowel cancers include chronic inflammation, a history of polyps, and potentially diets rich in red and processed meats and poor in whole grains, fruits, and vegetables.
For women in Thailand, there are differences in their top three most common cancers. These include:
Breast – The largest risk factors for developing breast cancer are being female, having a family history of breast cancer, and age. Others include obesity, alcohol intake, undergoing hormone therapy, never having been pregnant, beginning your period at a young age, and exposure to radiation.
Colon and rectum – Risk factors for bowel cancers include chronic inflammation, a history of polyps, and potentially diets rich in red and processed meats and poor in whole grains, fruits, and vegetables.
Cervix uteri – Risk factors for cervical cancer include HPV infection, smoking, early sexual contact, having many sexual partners, taking birth control pills, and smoking.
Treatment locations
There are a number of quality international hospitals in Thailand that have oncological specialists on hand, and provide top-notch cancer treatment. However, you would first want to get a health or cancer screening at top medical hospitals for a diagnosis. People can then go to the one nearest to them for treatment, or find the facility in the country that they feel will best address their needs. Here are a few popular cities, along with some top choices for cancer treatment in each:
Bangkok
Bangkok Hospital
Bumrungrad Hospital
BNH Hospital
Vejthani Hospital
Chaophya Hospital
Pattaya
Bangkok Hospital Pattaya
Chonburi Hospital
Chiang Mai
Chiangmai Ram hospital
Udon Thai
Aek Udon International Hospital
Phuket
The cost of treating cancer in Thailand
Compared to many other countries in the world, Thailand has extremely affordable healthcare. That's why it has become one of the world's top medical tourism destinations, especially within the Asia-Pacific region. Is this still the case for cancer treatment, though? To be sure, those that have access to government-funded healthcare can get treatment for a very low price, but treatment in such facilities can come along with more red tape, longer wait times, inferior medical technology, and less medical expertise than will be found in private international hospitals in the country. Clearly, when your life hangs in the balance, you will want to go to a hospital that provides the best treatment Thailand has to offer, even though the price tag on care here will be considerably higher.
When it comes to getting treatment in private hospitals, it is estimated that – much like other types of healthcare – treatment in Thailand will cost 60-70% less than it would in private hospitals in the US or UK. Clearly, for expats in Thailand, staying in the country for cancer treatment may be their best option, but even at 70% of the US price, we could still be talking about charges approaching USD $10,000 per month!
Make sure you're protected with health insurance
The heading of this section is not to suggest that you can completely protect yourself from cancer. There are simply too many factors at play, and based on some people's genetics and lifestyle, developing cancer is something that is just a matter of time. What people can protect themselves from, however, is the great costs that can come along with the treatment of cancer.
The very best way to address potential medical costs is through private health insurance or international health insurance plans, and you will find no better way of finding the best plans for your needs than by working with an established and qualified insurance intermediary like Pacific Prime Thailand! This is because our advisors take the time to find out your details, and provide you with a comparison of the best available policies on the market based on them. Get a free quote now with our online price comparison tool! Alternatively, contact us today, and get started on your path to protection and peace of mind!