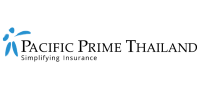 Newly-launched golf quarantine in Thailand
Fancy a visit to Thailand during the COVID-19 era? If you're a golfer too, then you're in luck, as you won't have to be confined to a 30 sqm room for quarantine. The Kingdom has recently announced a 'golf quarantine' program, allowing foreign arrivals to undergo quarantine and enjoy golfing at the same time! In this Pacific Prime Thailand article, we'll explore the country's travel and quarantine rules, this newly launched program, and the golf resorts you can stay at.
Travel restrictions and quarantine update
Thailand's COVID-19 travel restrictions are still in place, as this novel virus continues to be a global threat. With that said, foreign tourists are able to visit the country as long as they jump through bureaucratic hoops like obtaining a certificate of entry (COE) from their local Thai embassy, which is a letter that allows a non-Thai national to enter Thailand. Check out the full list of entry requirements here.
One of the requirements is to undergo a 14-day quarantine upon arrival. Thailand's quarantine rules are robust, so home quarantine isn't allowed and neither is testing negative for COVID-19 in lieu of quarantine. While Thais can quarantine free of charge at state facilities, foreigners must quarantine at their own expense at alternative state facilities (ASQ). These ASQ packages are bookable via sites like AGODA or directly with hotels, covering airport pickup, all meals, and COVID-19 tests.
When it comes to ASQ packages, there's something for every budget. You can choose from standard hotels to 5-star hotels. What's more, some of the fancier hotels offer spacious rooms with a bathtub, balcony, and many other amenities like a Nespresso machine or gym equipment. If you'd like to take your quarantine experience up a notch, then you can even consider the newly-launched golf quarantine program!
Government-approved golf resorts
There are 6 government-approved golf resorts located in Kanchanaburi, Nakhon Nayok, Phetchaburi, and Chiang Mai. These resorts have been the result of strict audits and checks. It'll give you more things to do during quarantine in Thailand, as you won't be stuck in your room and can move around the resort to play golf. Nevertheless, this is not available to foreigners from all countries, so it's advisable to check with your local Thai embassy if you're eligible.
Here is the list of resorts, with each one varying slightly in their requirements.
Note: The quarantine packages and prices for the majority of the below golf courses have not yet been released at the time of writing.
Mida Golf Club, Kanchanaburi
Mida Golf Club boasts an 18-hole golf course, as well as a contemporary Thai-style architecture and scenic views that are pleasing to the eye. It's a good course for families and golfers of different abilities.
Evergreen Hills Golf Club, Kanchanaburi
If you want to be surrounded by nature and have utmost privacy, Evergreen Hills Golf Club is for you. The resort's elevation in a highland wooded valley means you'll enjoy cooler temperatures. As for golfing, they've got an 18-hole course.
Blue Star Golf Course, Kanchanaburi
Blue Star Golf Course is a local favorite. Sitting on a former mine, this golf course is a mix of cliffs and severe drop-offs. It too has 18 holes. While it may not be as stylish as other golf courses, it makes up for it with extreme golf challenges
Artitaya Golf and Resort, Nakhon Nayok
Artitaya Golf and Resort Nakhon Nayok offers an 18-hole golf course. Golfers will be able to immerse themselves in the serene and peaceful environment. In addition to this, the golf club's layout provides for an interesting and challenging round.
Sawang Resort and Golf Club, Phetchaburi
Surrounded by rice fields and fruit tree orchids, Sawang Resort and Golf Club has 27 holes. The golf course is enjoyable and strives to appeal to all standards of players, but may lack challenge for the very experienced player.
Artitaya Golf and Resort, Chiang Mai
Artitaya Golf and Resort Chiang Mai is a picturesque golf course surrounded by fields, orchards, jungle, and canyons. A fair amount of walking may be needed on this relatively flat terrain as the holes are far from each other. You can expect an 18-hole golf course.
Keeping safe after your golf quarantine
After your golf quarantine, you'll be free to explore Thailand, but you should comply with COVID-19 contact tracing measures. You may need to download the Thailand Plus App, which has been specifically designed to enable the tracking of foreign tourists. Likewise, you can also register on the Thai Chana platform, which is what the majority of Thais use when visiting crowded public areas.
It's also wise to keep tabs with the COVID-19 situation and daily cases in the country. The Center of COVID-19 Situation Administration (CCSA) makes announcements every day with the latest restrictions and guidelines to adhere to. Furthermore, you can also follow the Pacific Prime Thailand blog as we'll keep you posted on any major developments regarding pandemic-related measures in the country.
Pacific Prime Thailand takes care of all your insurance needs
As the expat's go-to insurance broker, Pacific Prime Thailand is also well acquainted with the Thai government's insurance requirements. Whether you're looking for international health insurance, long-stay visa insurance (for both non-immigrant O-A and non-immigrant O-X visa holders), or COVID-19 insurance as part of the COE, you can reach out to us. Our expert and multilingual advisors will suggest an insurance plan that best suits your unique situation and provide you with a whole host of support services – at no additional charge versus going direct to the insurer.
Contact us for more information and to get started!
Suphanida aims to demystify the world of insurance by creating informative and engaging content. As a wordsmith, she spends the majority of her day writing and editing website content, blog posts, in-depth guides, and more.

Outside of work, Suphanida enjoys traveling to new places and immersing herself in different cultures.
Latest posts by Suphanida (see all)