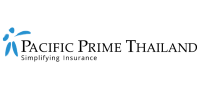 5 best places for retirement in Thailand
If you're due to get your pension (or even have a lump sum saved up for retirement), why not move to Thailand where you can live it up in style? With its exotic locations, tropical weather, and amazing delicacies, this Southeast Asian country has got plenty to offer retirees
The best part? Your money will go a long way here and you can splurge on things you'd never dream of back home: a housekeeper and a driver, to name a few. Now that you're convinced, this Pacific Prime Thailand article will go over some popular retiree hotspots in the Kingdom.
5 best places for retirement in Thailand
While many retirees choose to go to the capital Bangkok, we've omitted the megacity from our list due to its congestion and cost of living. After all, there's no reason why you need to be in the heart of the city or near the central business district. That being said, the places we've compiled below are far from the cheapest places to live in Thailand as they're all popular with expats. But at least this means you'll face less of a language barrier, have plenty of amenities, and even an expat retiree community.
Here are our 5 best places for retirement in Thailand:
1. Get the best of both worlds in Pattaya
Located around 150 km away from the Big Mango, Pattaya is merely a 2-hour drive from the big city life. You can visit Bangkok whenever your heart desires, while having the beach at your doorstep and benefiting from a more affordable cost of living. That's what we call the best of both worlds! Of course, Pattaya is also notorious for its bar scene and nightlife. But if that doesn't take your fancy, there are also street vendors, shopping malls, golf courses, and scenic islands around. Case in point: It's only a 30-minute boat ride to the breathtaking Koh Larn.
2. Escape the heat and head up to Chiang Mai
For a bit of a breeze, why not head up to the mountainous regions of Thailand? The weather here is generally cooler than in the rest of the country. Chiang Mai, the north's largest city, will welcome you with open arms. You'll find the city to be rich in culture and heritage, as well as provide for plenty of nature-filled adventures. You can also take a leisurely stroll and visit the city's night markets. The final cherry on top is that the cost of living here is relatively inexpensive – especially when you compare it to living on the islands down south.
Note: It's not all peaches and roses in Chiang Mai. The northern region's "smoky season" means poor air quality, so you'll need to invest in a good N95 mask to protect yourself. Make sure you also familiarize yourself with the differences between N95 and surgical masks.
3. Call a tropical paradise your home in Phuket
If you're after a tropical paradise, then Phuket is a good bet. The island boasts magnificent beaches and crystalline depths that are sure to leave you mesmerized. Between swimming and sunbathing, you'll also find no shortages of things to do. There are bars and restaurants dotted all over Phuket and, while transportation may be a bit of a problem, you can always get a rentable scooter or taxi to move about. The only downside is that the cost of living here is on the higher side.
4. Take things slow in Hua Hin
Retire in Hua Hin and you might think you've ended up in a Scandinavian town! Plenty of expat retirees from the northern European region flock here for its laid-back vibes, so you'll have a thriving expat community to be a part of. But it's not just retirees – Hua Hin is also popular with Thai tourists looking for a relaxing weekend break. Enjoy beautiful coastal views, relish in the seclusion that Hua Hin affords, and spend your time shopping and eating great food. And if you're ever missing the big city life, Bangkok is only a 3-hour drive away by car or bus.
5. Live it up in Koh Samui
With only Bangkok Airways touching down on Koh Samui, this island is rather exclusive and it'll cost you a bit to get here – unless of course, you travel the long-winded route by getting a ferry across from Surat Thani. But beyond price and accessibility, Koh Samui is far less touristy than Phuket and offers some jaw-dropping views that rival none other. There's plenty of modern condos and facilities, including those that offer luxury living. It's also got some nice places to eat out and is sure to keep you occupied. What more could a retiree want?
A word about visas for retirees in Thailand
You'll need to get a non-immigrant O-A visa or a non-immigrant O-X visa to retire in Thailand. For both visas, you need to be above the age of 50, pass certain health checks, secure health insurance, and have adequate finances (higher for non-immigrant O-X visas due to the longer period of stay awarded). While the non-immigrant O-A visa is for citizens of any country, the non-immigrant O-X visa is restricted to a handful of countries. Make sure you familiarize yourself with the exact visa requirements in the Thai visa guide 2021.
Note: Traveling to Thailand during the COVID-19 pandemic? Don't forget to look into the latest entry requirements such as getting a COVID-19 test, securing COVID-19 insurance, and agreeing to a mandatory hotel quarantine.
Get in touch with Pacific Prime Thailand today!
Retirees in Thailand want to know about the country's healthcare landscape. While the cost of healthcare in the country is on the affordable side, they certainly do add up – especially if you head to private hospitals. Despite this, private hospitals are the preferred choice for many expats. Not only do public hospitals in the country have long wait times, but they also adopt a 'dual pricing system' for expats. On the other hand, private hospitals offer world-class medical services and amenities.
While you need to get health insurance as a retiree on a non-immigrant O-A or non-immigrant O-X visa, it's thus important to secure the right plan that suits your healthcare and lifestyle needs. That's why you should take some time to speak with a reputable broker like Pacific Prime Thailand before securing a plan. As a health insurance brokerage with over two decades of experience working with expats (including retirees), our highly trained advisors will be able to give you solid, personalized advice.
Whether you're looking for retirement health insurance, family health insurance, or any number of health insurance plans for expats in Thailand, we bring to you vetted plans from top insurers in the region. What's more, we also provide a whole host of value-added services completely free of charge versus going to the insurer directly. This includes administration assistance, insurer liaison, hospital recommendation, claims and renewal support, and more! Get started today by reaching out to us!
Suphanida aims to demystify the world of insurance by creating informative and engaging content. As a wordsmith, she spends the majority of her day writing and editing website content, blog posts, in-depth guides, and more.

Outside of work, Suphanida enjoys traveling to new places and immersing herself in different cultures.
Latest posts by Suphanida (see all)