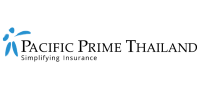 The launch of Pacific Prime Thailand's 2019-2020 State of Health Insurance report
Each year, Pacific Prime Thailand launches a report highlighting the main changes and trends in the Thai, Asia Pacific, and global health insurance landscape. So, we are happy to announce that the 2019-2020 edition of the State of Health Insurance report is finally ready. When it comes to Thailand, you can expect to learn about how the recent legislation regarding non-immigrant O-A and O-X visas has impacted the health insurance market. In addition to this, we also talk about how the COVID-19 pandemic and technological advancement have impacted the industry on a larger scale.
The State of Health Insurance
We have compiled over 50 pages of rich data, quotes, explanations, and analyses from both our team of in-house experts and leading global insurance partners. Our aim is to help Thai individuals, families, and businesses understand the world of health insurance and make better choices as a result of this.
In this comprehensive and visually appealing report, you will find three main sections as outlined below:
Changes and trends shaping the global health insurance industry
Regional health insurance trends, including those in Thailand and other countries in the Asia-Pacific region
Updates from Pacific Prime
Dive straight into it by downloading the free report today. Or first look at the key findings presented below.
Changes and trends shaping the global health insurance industry
In terms of the changes and trends, we have categorized them into one of four themes: shifting risk landscape, major healthcare challenges, healthcare inflation, and the role of technology.
Below is a brief overview of the key findings.
Shifting risk landscape
The two main risk factors in the health insurance industry this year are:
Economic uncertainty due to COVID-19: With the global economy already fragile due to the US-China trade war, the pandemic is likely to worsen the economic outlook. Low interest rates since the 2008 financial crisis is likewise not good news, as it will increase the likelihood of debt creation and decrease the level of financial stability.
Demographic changes: In many developed countries, low fertility rates and an aging population will burden the healthcare sector. Furthermore, the global middle class is expected to rise. While these changes do not explicitly mention Thailand, it can have spillover effects in the country due to its reputation as a medical tourism hub.
Major healthcare challenges and trends
Healthcare challenges and trends will come in the following forms:
Rising cost of healthcare: Occurring year-on-year, the increased cost of healthcare will make insurers find new and innovative ways to remain competitive and deliver clients the best value.
Growth in chronic and non-communicable diseases (NCDs): Poor lifestyle and an aging population will lead to a higher number of claims. Therefore, insurers will promote well-being in order to help clients live a healthier life.
Increased awareness of mental health conditions: In Thailand, suicide rates have been on the rise – with 53,000 suicide attempts in 2019. This alarming figure will likely increase awareness of mental health conditions and the role that employers can play.
Healthcare insurance inflation
Inflation in health insurance premiums is a worldwide trend, with Pacific Prime's Cost of International Health Insurance Report 2019 finding that 97% of all 100 locations studied saw their international private medical insurance (IPMI) premiums increase for both individual and family plans.
However, on a global scale, health insurance premiums in Thailand are not alarmingly high. As a comparison, the average IPMI for individuals ranged from USD $8,887 in the US and USD $2,728 in Thailand. For families, these figures stood at USD $26,883 in the US and USD $10,842 in Thailand.
Role of technology
The role of technology will also be increasingly dominant this year. Opportunities and threats arising from it include:
Data privacy and management: As we see more regulation around data privacy, health insurers will have to work around these regulations when managing client accounts. Transparency will become vital in order to protect clients' private information.
Insurance service model: Technology will also help with fraud detection and the creation of client-centric products. This will enhance the insurance service model, through tools like AI, machine learning, predictive analytics, mobile service, live chats, IoT, etc.
Importance of insurtech: The rise of the insurtech industry will come from insurance companies developing their technological capabilities. For businesses, they will also be able to offer more innovative and personalized benefits in the area of wellness.
Regional health insurance trends
While our report provides a global outlook, we also zoom in on individual countries and regions. As alluded to previously, the main changes in Thailand are in regards to the new mandatory health insurance for foreigners above 50 applying for non-immigrant O-A and O-X visas.
"Due to recent legislation regarding non-immigrant O-A and O-X visas, Thailand's insurance market has witnessed an upsurge in long-stay visa plans" – Walter Van Der Wal, Country Manager at Pacific Prime Thailand.
To conclude, the outlook of the Thailand health insurance market in 2020 looks promising as Cigna is the newest major player to have entered the onshore market and demand for quality advice is growing.
Updates from Pacific Prime
In this final section of our report, we give you a sneak peek on what's new at Pacific Prime. Expect to find out about our Prime Care Portal designed for corporate clients, new offices around the world, and much more!
Find out more
To dig deeper into any of the above-mentioned points, consider taking a look at our 2019-2020 State of Health Insurance report!
Download your free copy of the 2019-2020 State of Health Insurance report today!
For a no-obligation quote or plan comparison, our insurance experts at Pacific Prime Thailand are also ready to help. We can provide you with an exceptional service that keeps to your needs and budgets. Contact us today!
Suphanida aims to demystify the world of insurance by creating informative and engaging content. As a wordsmith, she spends the majority of her day writing and editing website content, blog posts, in-depth guides, and more.

Outside of work, Suphanida enjoys traveling to new places and immersing herself in different cultures.
Latest posts by Suphanida (see all)