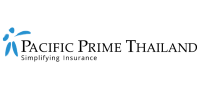 The present and future of Thailand's medical tourism industry
If you've been paying attention to the trends among healthcare systems and hospitals, you must have heard about the impact of Thailand's medical tourism industry. But what is medical tourism? To give you the answer, it is a term that describes seeking medical treatments in a foreign country for cost-effective procedures and quality medical care.
Before COVID-19, more and more people from outside Thailand traveled here to take advantage of the high-quality Thai hospital. Foreigners have access to high-quality care at top-notch facilities for a fraction of the cost they would find in their home countries. In addition, with vaccination programs underway across the globe in 2021-2022, Thailand will soon be welcoming foreign medical tourists looking to invest in their health and improve their wellbeing.
In this article, Pacific Prime Thailand examines the current state of Thailand's medical tourism industry, the most popular treatments and procedures, and the ongoing wellness trends.
Thailand medical tourism
There are several medical reasons why Thailand is best for medical tourism. The Covid pandemic may have brought much of the world to a standstill, but it hasn't slowed Thailand's medical hub momentum. Across all areas of healthcare, investors, policymakers, entrepreneurs, and researchers have seized opportunities amid the crisis. As borders cautiously reopen, Thailand's resilience will be displayed to the world.
Before the lockdown, medical tourists spent USD $600 million in Thailand, making it the world's fifth most prominent market, according to the World Travel and Tourism Council. Of course, the bottom line is often the number one reason for people, as they can certainly save a bundle by turning to Thai hospitals for treatment. This is especially true if private healthcare in their home country is bank-breakingly expensive. However, there are other reasons why people also choose to travel abroad for treatment.
For example, some countries have public healthcare that will care for a patient's medical problem at no cost or even free, like the UK's National Health Service (NHS). However, public healthcare systems commonly have long waiting lists for some procedures, especially if a patient's condition is not particularly life-threatening. In these instances, a person may not wish to wait for their treatment and, thus, prefer to turn to private healthcare treatment for quick treatment.
Thailand's public hospitals
Thailand's public hospitals also experience long queues and, depending on the authorities operating them, receive inadequate or little investments to sustain proper medical healthcare. However, some outstanding public hospitals like King Chulalongkorn Memorial Hospital and Siriraj Hospital have for decades received recognition for their high level of service and commitment to treating the public.
Thailand's private hospitals
When it comes to medical tourism, the private hospitals in Thailand truly shine, as the doctors in the country are very well trained in the latest treatments and procedures. Furthermore, hospitals are outfitted with the most cutting-edge medical technology. Additionally, doctors and other staff in the hospitals that medical tourists gravitate towards in Thailand have excellent language skills, so patients have little to no communication issues.
Beyond just the medical side, people who travel to Thailand for care are often amazed at the excellent amenities Thai hospitals offer. In addition, the customer service can resemble that of world-class hotels!
(Learn more about the differences in costs and services between private and public hospitals by downloading our guide here.)
Most common medical tourism treatments and procedures
Nobody will be a medical tourist to save money after a heart attack. In addition, medical tourism is not appropriate for emergency medical care, and any critical conditions should be treated as soon as possible in the best possible facility in your immediate area. Let's have a look at some of the most common reasons people travel abroad as medical tourists by using the United States (US) as a reference:
Scans of various kinds – The average cost of an MRI scan in the US is USD $2,611. It is no wonder that some people would be willing to pay for a flight to Thailand, where the same scan can cost between USD $250 and USD $1,100. Savings can be had on other medical scans like PET scans, CT scans, ultrasounds, and X-rays.
Cosmetic procedures, including dental work – Whether it's a facelift, tummy tuck, breast augmentation, anti-aging treatment, veneers, or any other number of cosmetic surgeries – elective or otherwise – that a patient needs doing, significant savings can be achieved with a trip to Thailand. Dental treatment is also a popular reason to visit Thailand. A specialist dental clinic with full accreditation can be comparable to your home country and the costs can be significantly cheaper too. But, of course, this depends on what you want. A simple consultation followed by a thorough clean will cost around USD $32.
Physical examinations – Combine your regularly scheduled physical examination with a tropical holiday, and substitute your stuffy, drab hospital environment with a medical facility that could pass for a 5-star resort. It's easy to see why people are opting to have their check-ups done in Thailand. The cost savings is just icing on the cake. Additionally, private hospitals offer several yearly promotions to lure medical tourists over for a full health check. Be sure to look for these health packages as the costs can be considerably cheaper than back at home.
Heart surgery – The biggest savings can be realized for more complicated procedures like a heart-valve replacement, including bypass surgery. While this type of procedure might cost USD $75,000 in the United States, it is likely to cost only a third of that price in Thailand. However, do take note that prices vary depending on each person.
Joint replacements – US hip replacement can cost over USD $33,000. In Thailand, the same procedure may cost only USD $13,000. Likewise, knee replacement surgery in the US can cost USD $30,000, but only USD $11,500 in Thailand. Thus, the reason to travel to Thailand for these procedures is easy to see.
Wellness: The future of medical tourism
One area of Thailand's medical tourism industry, which is growing rapidly, is wellness tourism. From 2013-2015, the annual growth rate in this market averaged 7%, and the trend is set to continue once borders open post-COVID-19.
Wellness tourism
So what is wellness tourism? It can be many things but is generally regarded to be health-related services that are not medical treatments and can often be provided by people who are not doctors or nurses, per se. Wellness tourism sees health-conscious people traveling to Thailand to better themselves physically, mentally, nutritionally, emotionally, and spiritually. There are many types of activities that can fall under the banner of wellness tourism, including:
Nutrition

Herbology

Fitness and mind-body

Personalized preventive care

Thai traditional medicine

Spas

Meditation

Yoga

Beauty and anti-aging treatment

Alternative medicine

And more.
It is generally thought that the rise of wellness tourism has much to do with the rising affluence and education of people worldwide. We are now in an age where many realize that longevity will be linked to developing and maintaining a healthy lifestyle. Additionally, the modern world's stresses are sometimes unavoidable, so people are looking for getaways that will help them alleviate stress. For this reason, more medical tourists spend less time in hospitals and clinics and more time in spas and hotels.
Covering costs
So if you are someone who is going to head to Thailand (or anywhere else, for that matter) as a medical tourist, how will you cover the costs? If you are independently wealthy, that's great. However, even if you are traveling to save money on medical expenses, they can still add up to a very significant amount (especially if complications occur). This becomes problematic for those with health insurance in their home countries, as more often than not, an existing plan will not provide benefits for Thailand's medical tourism.
For further reading: The cost of medical treatments in Thailand
Secure the right health insurance plan for Thailand
Most individual or even employer-provided health insurance plans are strictly local. This means that once you are out of your country of residence, you no longer have health insurance coverage. Furthermore, travel insurance only provides coverage for emergency medical care. This means that you will not be covered for any outpatient or elective procedures or any medical care that you schedule ahead of time.
Also, it should be noted that many of the wellness tourism activities mentioned above are unlikely to be covered by a health insurance plan. However, some plans can include wellness benefits of some kind. However, there is a solution! International private medical insurance plans allow you to receive medical care virtually anywhere in the world, including Thailand or other medical tourism destinations.
Purchasing an international health insurance plan can provide real peace of mind, especially if you reach out to a health insurance broker like Pacific Prime Thailand. Contact the experts at Pacific Prime Thailand to source the perfect international medical insurance plan for your specific needs and budget. Contact the experts at Pacific Prime Thailand today!