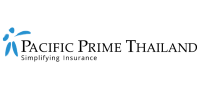 Private hospital treatment in Bangkok
Private hospitals in Thailand are thriving due to international attention and demand for excellent services, English-speaking staff, and affordable treatment costs. In the last decade, Bangkok has become one of the top destinations in the world for medical tourism which continues to grow.
In this article by Pacific Prime Thailand, we will provide an overview of private hospital treatment in Bangkok and discuss why it goes hand-in-hand with private health insurance.
Private hospitals
Bangkok has a number of private hospitals that are well-established to support and provide medical care to the increasing number of expatriates and foreign travelers living and visiting the country respectively. These hospitals have several benefits as we will explore below.
High-quality medical treatment
Private hospitals in Thailand are of higher quality compared to their public counterparts. The main factor that differentiates private hospitals from public hospitals is their approach to dedicated tertiary care. Tertiary care is another term that means specialty care. For example, at a high-end private hospital, you will find surgeons and consultants that specialize solely in one type of organ or tissue, such as the heart or kidney. As these specialists focus on one particular organ, they will require specialist equipment to carry out their operations.
Generally, private hospitals are more expensive compared to non-tertiary private or public government hospitals. However, for visitors from other countries around the world that offer high standard medical treatment, such as Switzerland and the United States, the costs are considered many times cheaper than at home.
Shorter waiting times
Public government-run hospitals are accessed affordably by the entire population and some, such as Chulalongkorn, Ramathibodi, and Siriraj, have an excellent reputation for exceptional staff and world-class equipment. The downfall to public hospitals is that patients may have to wait several hours, days, weeks or months before they can get an appointment to see a doctor or receive treatment. For patients that visit hospitals for non-emergency treatment and care, they are likely to compete with other patients for medical attention. It is known for patients to queue at the hospital as early as 4 am for an appointment at 8 am.
At private hospitals, however, the waiting times are significantly shorter than public hospitals. What's more, private hospitals typically have better customer service from admission to discharge.
Customer service and streamlined process
Customer service and administration also play an important role in private hospitals for individuals with private health insurance plans. For individuals under a fully insured health plan, the process of making a claim and getting reimbursed for medical bills is quicker and easier. In most cases, if the attending hospital is part of a network of private hospitals supported by the health plan, then providing the policy number on the care card is sufficient for the hospital to process the medical bill payment.
As 2019 progresses, we are witnessing the ecosystem between private hospitals and health insurance companies become more robust and streamlined. InsurTech is becoming more instrumental in making the process of claiming easier.
Medical tourism in Bangkok
Thailand's ability to dominate medical tourism in the Southeast Asian region is owed to its competitive low cost of medical care, high-quality treatment, and its well-established tourism industry.
There are over 1000 hospitals in Thailand, with roughly 470 being private hospitals, institutions, and clinics. Thailand is also well known for being one of the first countries in Southeast Asia to have hospitals that fully acquired the Joint Commission International (JCI) accreditation, which is a leading recognition body in international health care standards.
Some of the leading hospitals that have made Bangkok a magnet for medical tourism include BNH, Bangkok Hospitals Group, Bumrungrad, and Samitivej Hospital.
Perks of private hospitals for medical tourists
Competitive packages
Translator services and escorts
Country designated services, for example, an entire Japanese wing/ward with Japanese-speaking physicians and nurses in some private hospitals in Bangkok.
Elevated quality
And many more
Mandatory health insurance for long-stay foreigners
For individuals and families intending to retire in Thailand, an announcement in May by the Ministry of Public Health confirmed that individuals or expatriates over the age of 50 must secure valid health insurance.
This is due to the increasing number of individuals that were not able to afford the high costs of medical treatment. Securing health insurance will not only buffer you against any financial difficulty but, depending on the plan chosen, may also give you access to several leading private hospitals offering excellent services and care.
Expatriates seeking medical insurance coverage
If you are considering treatment within private hospitals not only in Bangkok but across Thailand, then look no further. Looking for the best private health insurance for you and your family can be a daunting prospect at first. There is a myriad of plans that differ on your preference and providers are ubiquitous in number.
It is recommended to check with a reputable insurance broker such as Pacific Prime Thailand, who have been in the business of supporting clients with health insurance inquiries for well over the last 19 years.
Our consultants provide impartial advice and can help you make comparisons between different plans. On top of our offerings, as a broker, we can negotiate on your behalf for the best plan, specifically tailored to you and your family's needs.
For further information, you are welcome to check out the latest from our blog page or refer to our health insurance plan page.
Also, our prime guides and reports may benefit you in the long run and help keep you informed on the trends like the state of health insurance in Thailand.
Contact us today!
Jimmy is a content writer who helps simplify insurance for readers interested in international private medical insurance. He is on a mission in Thailand to support locals, expatriates, and businesses by bring the latest news and updates to his Pacific Prime blog articles.

His expert view and wealth of knowledge on insurance can also be found in his blogs for China, Dubai, Hong Kong, and Singapore.