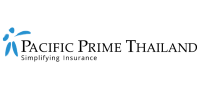 Latest update: mandatory insurance for long-stay foreigners
If you are of retirement age or looking to spend the rest of your years in a country that offers the satisfaction of living an easy and comfortable life, then look no further! Thailand is increasingly becoming one of the world's top retirement destinations, and for good reasons too.
We all desire to put our feet up, either by soaking in the sun on one of Thailand's pristine beaches or going on a shopping bonanza at Siam Paragon or Icon Siam.
But before all this, you must be granted the non-immigrant O-A visa lasting up to a year after retirement, or the non-immigrant O-X 10 year long stay visa (available to 14 nationalities only). Not only is the process of getting the visa granted laborious, but to make matters more challenging, a recent announcement by the government's Ministry of Public Health (MoPH) confirmed that all retirees above the age of 50 (as well as their spouse and dependent children) must either have compliant international health insurance, or adequate private Thai health insurance from authorized insurance companies only. Otherwise, they will be refused the visa necessary for them to stay in Thailand.
In this article by Pacific Prime Thailand, we will discuss the latest requirement of getting mandatory health insurance for those wishing to settle long-term.
Who are the Ministry of Public Health (MoPH)?
The Ministry of Public Health in Thailand is a government body responsible for overseeing public health in the country. Established in 1942, the MoPH laid down the foundation for health so members of the public could seek appropriate medical care. The organization has been responsible for health promotion, disease prevention and control, medical care services and rehabilitation of the public.
What are their goals for Thailand?
The mission of the Ministry of Public Health is as follows:
Develop health policies and strategies for the country that correlate with other countries.
Develop a holistic health service both in normal situations and emergencies, with the emphasis on a basic benefits package, specialized services, and delivery systems.
Encourage all sectors of society to participate and have awareness of health promotion, healthy development, and mental/physical behavior.
Develop health management mechanisms according to quality standards and the sufficiency economy philosophy.
Develop policy directions for research management and knowledge of health.
One of the many tasks the MoPH has been focusing on is the management of medical services for the public, as well as the increased demand from international travelers and expats.
Unpaid bills by foreigners
In 2018, Thailand's medical-hub committee approved in principle a plan to require newly arrived long-stay immigrants to purchase private health insurance for the duration of their stay. They also outlined a scheme that ensured all travelers had valid travel insurance covering aspects such as medical bills, evacuations, and repatriations.
This was a result of Health officials noticing that, over the years, a number of foreigners who have traveled to Thailand have been receiving medical treatment at state hospitals due to accidents or illness but were unable to pay off their medical bills. In fact, in 2018 state hospitals reported that foreign tourists failed to pay a combined amount of 300 million baht of medical bills going back as far as 2016.
Consequently, there were a number of cases where foreigners were receiving months of inpatient treatment and somehow fled the country without paying, which has been a recurring burden on the country's health system. The issue of bad debts has been around for many years and has become quite severe. For instance, in 2018 foreigners that traveled to Thailand made roughly 3.42 million medical visits, and 680,000 of those visitors did not pay their medical bills
Individuals that traveled to Thailand were arriving either without sufficient knowledge of Thailand's health system, or simply lacked sufficient insurance to cover them in times of difficulty.
New regulations in 2019
So far, 2019 has seen major changes in terms of regulation and mandatory policies relating to health insurance in Thailand. These were finally announced to clamp down on the abuse Thailand's health system was experiencing, after months of deliberation between government agencies and insurance companies.
Last month in April, the Tourism Authority of Thailand (TAT) confirmed the continuation of the Thailand Travel Shield's scheme to ensure that all foreign tourists planning to enter the country should have valid travel insurance.
This mandatory scheme was implemented to ensure one outcome, that no matter who you are or where you are from if you are a non-citizen visiting or staying in Thailand, you will have your medical bills covered in the event that an accident was to happen.
The latest announcement for long-term visa holders
On top of the Thailand travel shield scheme, the latest announcement in May by the MoPH announced that individuals or expatriates over the age of 50 must secure valid health insurance before their long term visa can be granted when applying or renewing. The requirement for mandatory health insurance affects those applying for the non-immigrant O-A and O-X visas.
Approved by the government's cabinet of ministers, the latest regulation will require expats (including their spouse and children) on the long-stay non-immigrant O-A and O-X visas to have health insurance that offers the following:
Outpatient treatment must cover at least THB 40,000

Inpatient treatment must cover at least  THB 400,000
Additionally, the following requirements must also be met:
The mandatory policy must be either a compliant international health plan that meets the requirements or a Thai health insurance plan from authorized insurance companies only. As of the time of writing, the authorized insurance companies are Navakij Insurance Public Company Limited, Pacific Cross Health Insurance Public Company Limited, Bangkok Insurance Public Company Limited, AXA Insurance Public Company Limited, Thaivivat Insurance Public Company Limited, and Viriyah Insurance Public Company Limited.
Each visa applicant (including spouse and children) must have their own Health Insurance Certificate, which they will need to present during the visa application process.
Each visa applicant (including spouse and children) must ensure that he/she is covered by their compliant Thai health insurance plan throughout the entire granted period of their long stay visa. Those who fail to meet this requirement will risk having their granted visas withdrawn.
Apart from ensuring that medical bills are covered, a more compelling reason is that when it comes to the correlation between health and age, it is agreeable that the older you become, the more likely you are to develop age-related illnesses and problems. If individuals are not insured for their medical costs and unable to pay, then it becomes a financial burden for the hospital and MoPH.
Therefore by ensuring all individuals have the minimum coverage for inpatient and outpatient care, it is safe to say that the health system can continue operating efficiently and effectively knowing that protection is in place for this demographic.
What to do next?
As of the time of writing, this announcement is likely to be implemented from July; however, if you find this article to be of relevance to yourself, or you know friends and family that are intending to retire in Thailand or renew their visa, we would recommend speaking to one of our specialist who will offer impartial advice on the available options.
As a fully licensed insurance brokerage company, Pacific Prime Thailand is proud to offer exceptional policies in partnership with the industry's best insurance companies for travelers and expats alike. Most are recommended by the MoPH, and by contacting us we will cater to your needs and deal with you directly.
Jimmy is a content writer who helps simplify insurance for readers interested in international private medical insurance. He is on a mission in Thailand to support locals, expatriates, and businesses by bring the latest news and updates to his Pacific Prime blog articles.

His expert view and wealth of knowledge on insurance can also be found in his blogs for China, Dubai, Hong Kong, and Singapore.