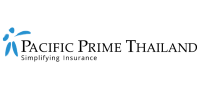 Could Thailand be the next medical marijuana tourist destination?
Despite Thailand's economy dropping to the lowest in five years, new rules surrounding medical cannabis could turn things around. Primarily due to COVID-19, the Land of Smiles has experienced significant economic damage, especially in its agriculture and tourism sectors. However, the future could be brighter thanks to the latest rules regarding the private growing and selling of medical cannabis. In this Pacific Prime Thailand article, we dig deeper into the future of medical marijuana in Thailand.
Thailand's current stance on medical marijuana
On August 4, 2020, the Cabinet approved a proposal to amend the Narcotics Act. According to the Public Health Ministry proposal, patients, traditional healers, medical practitioners, and other private medical operators would be allowed to grow marijuana for medical and commercial purposes. The draft bill, which has yet to be approved by Parliament, would make it possible to cultivate and trade marijuana for both import and export as well.
The amendment expands on Thailand's Deputy Prime Minister and Public Health Minister
Anutin Charnvirakul's liberalization policy. Charnvirakul believes that controlled legalization of cannabis would boost travel, agriculture, and wellness sectors simultaneously. If approved, the updated Narcotics Act will lift limits that were enforced when Thailand became the first Southeast Asian country to legalize marijuana for medical use.
The policy follows the opening of the Health Ministry's medical marijuana clinic, which took place in January. As the first of its kind, the clinic doesn't charge its patients for medicine. This is because the government can only dispense cannabis legally by offering it for free. In addition to the clinic, there are 147 authorized clinics throughout the country that are allowed to prescribe it at present.
Keeping it local
According to an interview, Director-General of Thailand's Department of Thai Traditional and Alternative Medicine, Marut Jirasrattasiri, mentioned that marijuana would be yet another attraction for the already-popular tourist destination. Aside from giving licensed private medical practitioners the right to "grow, produce, and export marijuana", it would also give Thai farmers more income opportunities.
Mr. Marut mentioned that Thai investors would have priority. In fact, the idea would be to use Thai money to start with. Collaboration between communities and the government to improve research, production, and knowledge would be the initial focus. Using Thai money would prevent foreigners from investing and reaping the benefits before locals have had their chance.
The local economy relies heavily on the agriculture and tourism sectors, with around one-third of Thais making a living solely from rice. According to the Global Wellness Institute Report, the wellness tourism sector generated 375 billion baht in domestic expenditure in 2017 alone – which is more than Malaysia and Indonesia combined. Due to the COVID-19 pandemic, however, the country's economy is expected to decline 8.5% this year, the largest decline projected in the continent.
The controlled legalization of cannabis in Thailand would make it possible for more patients to obtain medical marijuana for their conditions. It would increase awareness of medical marijuana in Thailand as well.
Currently, the growing and dispensing of marijuana is done by government agencies and closely regulated organizations only. The plant is still considered a category 5 drug, which means that recreational use is prohibited. What's more, any person with illegal possession of marijuana could face up to 10 years in prison. Therefore, those thinking of bringing edibles to Thailand should think again. Even worse, trafficking is punishable by life incarceration or the death penalty.
The future of medical cannabis in Thailand
In the following phases, Thais and foreigners will be able to access medical marijuana for treatment. With that said, that won't happen until international travel restrictions have been lifted and the coronavirus pandemic has passed. Most of the country's exchange-traded healthcare operators get a substantial portion of their revenue from foreign visitors and medical tourists.
Additionally, visitors from abroad with existing prescriptions could be allowed to enter the country with 90 days' worth of their personal medical cannabis. The proposed new regulation is currently under review and is to be finalized in 2021, giving lawmakers some time to consider how medical cannabis will be declared at immigration.
In the not-too-distant future, it's possible that wellness centers will offer cannabidiol (CBD) and hemp. Similarly, hemp food products and cosmetics could be sold in wellness tourism establishments as early as the end of the year. Internationally speaking, resorts offering cannabis, organic food, and other wellness features already exist. While Thailand could easily take the lead, legislation would have to become more advanced first.
Take a look at North America, for example. Even though it took several years to sort out the nation's legislative issues, medical marijuana has now turned into a multi-billion-dollar business. Until the time comes, Thailand seems to be figuring out how to build a cannabis industry that is both profitable and sustainable.
Looking for health insurance in Thailand?
Whether you're looking for insurance for foreigners in Thailand or across the globe, Pacific Prime has got you covered. As a reputable insurance broker with over two decades of experience, we have the expertise and know-how to help you find the best health insurance for your needs and budget. Contact us for no-obligation advice or a free quote today.
​​Jantra Jacobs is a content writer at Pacific Prime. On a typical workday, she writes and edits articles, guides, and anything else word-related. She loves creating content that is both easy to understand and enjoyable to read.

In her free time, she's likely to be writing poetry and prose, geeking out on her latest interests, reading, or practicing yoga.