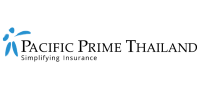 Thailand Plus: New COVID-19 tracking app for tourists
Thailand has been largely successful these past few months in eliminating the coronavirus (COVID-19), until recently when 6 individuals illegally entered the country from Myanmar to avoid the 14-day quarantine. So far, authorities have successfully tracked the individuals and have been testing locals vigorously that were in the same vicinity as the infected individuals.
This turn of events occurred around a week after the Thai government officially announced a new tracking application, called the 'Thailand Plus app', which serves to monitor tourists domestically once they have completed the mandatory 14-day quarantine.
In this Pacific Prime Thailand article, we will unveil what this new app is and how it will help enhance the process of tracking in the kingdom.
The new Thailand Plus app
As Thailand prepares to open its borders to the world and boost the newly amended Special Tourist Visa (STV) long-stay program, the Thai government has been collaborating with Energy Absolute Company to produce a special app for tourists when they arrive in the country. First and foremost, the app has been designed to enable the tracking of foreign tourists during their stay in the country.
Although there is a privacy concern, authorities are adamant that such an app will help health authorities reach out to individuals sooner and also alert local authorities if there is a high risk of transmission. Unlike the UK, Thailand has yet to announce a vaccination program to immunize the population of around 70 million people, so having an additional app to monitor tourists will ensure that the virus remains contained.
Neighboring countries such as China are also set to introduce a 'travel bubble', which enables people to travel freely between countries without the need to quarantine. As of writing, Thailand is currently in talks with China to reopen its tourism industry, as the country accounted for 25% of the 40 million visitors before the pandemic hit. If plans for a travel bubble are implemented, there will be no mandatory quarantine for Chinese tourists, besides having a COVID-19 test (details yet to be confirmed) and the eventual use of the Thailand Plus app.
Thailand is open to the world
For Thailand to recover swiftly from the COVID-19 pandemic and give the tourism industry a much-needed boost in revenue and earnings, tourists from around the world can now visit Thailand, irrespective of their COVID-19 situation.
Initially, the STV was previously only available to visitors from low risk-countries, but the stringent conditions meant that roughly 825 people from 29 countries applied for it. The newly amended STV long-stay program will allow more individuals to come forward and apply to visit Thailand for up to 90 days and can be extended twice, each for a further 90 days.
Top destinations in Thailand for tourists
While the country prepares for tourists to apply and enter via the STV program, there are a whole host of destinations being promoted by the Tourism Authority of Thailand, which offers unique experiences that are a world away from home.
Here are some recommendations to have a look at while planning your journey:
Bangkok
As the capital of Thailand, Bangkok is rich in culture, history, and attractions. Be sure to put on your list Bangkok's local shopping market at Khlong San or an adventure through Bangkok's Chinatown. Nearby are the world-renowned Wat Pra Kaew and Golden Mountain where you can meet the Emerald Buddha and climb to great heights for amazing views, respectively. For an open-air shopping experience, Chatuchak will unleash a shopping experience like no other. Be sure to take an empty suitcase!
Museums are plentiful and the Bangkok National Museum, as well as the Museum of Siam, offer experiences comparable to western standards and have you leaving fully inspired and knowledgeable.
Kao Yai
Only a 3 hours drive from Bangkok, Khao Yai is an all-time favorite for locals and travelers during the cool season. The destination is abundant in food and tourist attractions, as well as places to relax among the lush, greenery. There is a national park for hiking enthusiasts, flower gardens, European-themed restaurants and resorts, and much more. A great destination for families and friends.
Phi Phi island
Just off the coast down south, Thailand's gem of an island is rich with vertical cliffs rising from turquoise colored water and adjacent to Phi Phi Leh, an uninhabited island which is a famous day trip destination for sea lovers and adventurers.
The island is beautiful, no matter the time of day, and exploring the island allows you to witness its true beauty. A short trek to Loh Sama Bay (south side of the island) reveals a special spot for a swim among beautiful coral and tropical fish.
Get more information for your travels to Thailand
If you are planning to come to Thailand and need more information on the above, along with impartial advice on health insurance, Pacific Prime Thailand can assist you.
Currently, getting health insurance is a prerequisite before you can leave for Thailand. So to ensure you receive a plan that meets your needs, but also satisfies the requirements issued by the government, our experts can help compare international health insurance plans, as well as COVID-19 insurance plans.
Read our article on the latest requirements and COVID-19 insurance for Thailand, to get an update of what you need to know.
Contact us today to speak to an expert!
Jimmy is a content writer who helps simplify insurance for readers interested in international private medical insurance. He is on a mission in Thailand to support locals, expatriates, and businesses by bring the latest news and updates to his Pacific Prime blog articles.

His expert view and wealth of knowledge on insurance can also be found in his blogs for China, Dubai, Hong Kong, and Singapore.