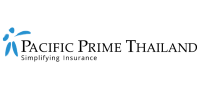 Latest entry requirements and COVID-19 insurance for Thailand
Thailand's foreign arrivals could be as low as 6.1 million in 2021, a mere 15% of its pre-COVID figures in 2019, according to the tourism authority's worst-case scenario forecast. This massive drop is in part due to its approach in handling the health emergency: restricting entry to most foreigners in a bid to keep the virus away.
Whether it's having to meet eligibility criteria, get mandatory COVID-19 insurance, agree to a 14-day quarantine, and a whole host of other entry requirements, there are many hoops that you'll have to jump through before you can travel to Thailand. To top it off, the rules are ever-changing.
As a health insurance broker, Pacific Prime Thailand has been helping foreigners secure appropriate COVID-19 insurance policies over the course of the pandemic. We're aware that the entry requirements can be a source of confusion and frustration, so we'll seek to explain them in this article.
Note: The information presented below is correct at the time of writing and may change without prior notice. For the most up-to-date information, please check with your local Thai embassy or consulate. 
Who can enter Thailand during the COVID-19 period?
In order to enter Thailand during the COVID-19 period, you must first check with your local Thai embassy or consulate to see if you're eligible to do so. As per the Royal Thai Embassy in London, you'll typically have to fall into one of the following categories, although the list may vary depending on your origin country and as the pandemic develops:
Diplomats and officials of international organizations
Work permit holders, those going to work, or those going for business
Family members of Thai nationals (spouse/children)
Medical tourists
Students in formal education at schools or university level
Certificate of Residence holders
Long stay visa holders (Non-Immigrant O-A/O-X)
Elite card holders
Property owners in Thailand
Single-entry tourists
As of now, visa on arrival and visa exemptions are not applicable. Additionally, there's also a new Special Tourist Visa (STV) for specific countries. It's advisable to get in touch with the Thailand Long Stay Company, as they're a visa agency authorized to assist applicants with the STV.
What are the requirements for entering Thailand?
If you're eligible to enter Thailand, you can move on to the next step. For those who already hold a valid visa, you'll have to apply for a Certificate of Entry (COE) from your local Thai embassy or consulate. For those who don't already hold a valid visa, you'll have to apply for both the visa and the COE.
Certificate of Entry (COE)
The COE is a letter that allows you to enter Thailand, which you can apply for here. In general, you should be aware of the following requirements:
Mandatory COVID-19 insurance
While this insurance has been compulsory since the start of the outbreak, the Office of Insurance Commission (OIC) has now allowed the review of its policy, making it easier for you to find and buy the insurance online.
The two components of the insurance are:
Medical expenses: There should be an insurance coverage of at least USD 100,000, so that you don't have to pay out-of-pocket medical expenses at hospitals in Thailand if you get COVID-19.
Life insurance compensation: In the event that there is death from COVID-19 infection, the insurer should also provide a life insurance compensation of USD 100,000 to your beneficiary.
Premiums will be based on your origin country and cover periods of 30 days up to 12 months. Furthermore, the insurer should also issue you with a certificate after you've secured the COVID-19 insurance policy. This will be one of the supporting documents for the COE.
Note: You may need other health insurance, in addition to the COVID-19 insurance. For instance, those on Non-Immigrant O-A/O-X visas and STV will need health insurance with outpatient coverage of at least THB 40,000 and inpatient coverage of at least THB 400,000. 
Flight bookings
There may also be restrictions on the airline you can use to fly to the country. Therefore, you're strongly advised to check this before making a booking. You can buy tickets directly from the airline or through travel agencies.
Alternative State Quarantine (ASQ) hotel booking
Based on your requirements and budgets, you can browse and select the hotel/facility where you'd like to carry out your 14-day quarantine. You'll need to make bookings directly with the hotel/facility.
Health requirements
Other health requirements you'll have to meet before you'll be allowed to travel to Thailand are as follows:
COVID-19 negative test
You'll need to do a COVID-19 test using the RT-PCR method. The test must show a laboratory output indicating that COVID-19 isn't detected. It must be issued within 72 hours of your departure to Thailand.
Fit to fly certificate
The 'Fit to fly' certificate is separate from the COVID-19 test. It is a statement by a doctor that you're free from symptoms and are fit to fly. It must also be issued within 72 hours of your departure.
Thailand immigration and tracking
Once you've landed in Thailand, there are a few more things you'll need to do before you're free to wander the country as you please, in addition to carrying out your 14-day quarantine.
T.8 form
The T.8 or health declaration form must be presented to authorities upon arrival in Thailand. Apart from personal information like name, nationality, passport number, and contact details, you'll also have to let authorities know of any symptoms you've had in the last two weeks.
Thailand Plus app
To help officials track the whereabouts of visitors more precisely, the Thailand Plus app has been developed. It functions similarly to a GPS, sending location information to the Ministry of Foreign Affairs.
Secure health insurance with the help of Pacific Prime Thailand
As you can tell from the above information, you'll find yourself buried in paperwork if you're hoping to travel to Thailand during the COVID-19 period. With so much to do in support of your application, consulting a health insurance broker like Pacific Prime Thailand can take a lot of the stress away.
With over two decades of experience in the insurance industry, we partner with top insurers to offer you travel and short term health insurance in Thailand, COVID-19 insurance in Thailand, international health insurance, and more. In addition to this, we also support you with relevant news and information. Check out our article on visiting a dentist amidst the pandemic.
Contact us today!
Suphanida aims to demystify the world of insurance by creating informative and engaging content. As a wordsmith, she spends the majority of her day writing and editing website content, blog posts, in-depth guides, and more.

Outside of work, Suphanida enjoys traveling to new places and immersing herself in different cultures.
Latest posts by Suphanida (see all)