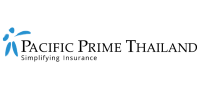 What is a Health Declaration (T.8 Form) in Thailand?
The Thai authorities quickly adapted to the COVID-19 pandemic in early March and introduced health screening measures at entry ports. One of the health screenings, initially targeted towards those from high risk areas, was the "Health Declaration" or T8 Form. But now, this has been extended to all territories. Even though international tourism in Thailand is not yet back in full swing, this Pacific Prime Thailand article walks you through this new guideline should you need it.
What is a health declaration form?
A health declaration or T8 Form is a mandatory document that must be presented to authorities upon arrival in Thailand by all passengers. Apart from personal information like name, nationality, passport number, mobile phone number, and email address, you will also have to let authorities know of any symptoms you have had in the last two weeks, including:
Diarrhea
Vomiting
Abdominal pain
Fever
Rash
Headache, sore throat
Jaundice
Cough or shortness of breath
Enlarged lymph glands or tender lumps
Other (specify)
The personal information you provide will be primarily used by the Thai health officials for contact tracing if there happens to be a COVID-19 case on your flight or in your vicinity. Your data will only be stored for 14 days after the arrival date.
Digital Economy and Society Minister Buddhipongse Punnakanta said in a Bangkok Post article that: "Please do not call this a tracking system because the state will track them (passengers) only when critical situations arise, when they need to be monitored to handle the outbreak".
Who needs to fill out the form?
The Thai government announced on March 5th, 2020 that the "Disease Infected Zones for COVID-19" included South Korea, Italy, Iran, and China (including Hong Kong and Macau). Areas of ongoing transmission later included a host of other mainly European countries. Initially, the Health Declaration form was only applicable to arrivals from the above countries.
However, it is now enforced for arrivals from all countries – regardless of nationality or visa status. Anyone who refuses to comply with this new regulation will be prohibited from passing through immigration checkpoints and denied entry into Thailand, according to Section 12(7) of the immigration law. Those who provide fake or incorrect details will be prosecuted.
Where can you access it?
You can fill out the form on paper or via an app. For those who prefer to do it by hand, you may be given the Health Declaration form by your airline. If not, don't fret as you can print out one beforehand or get it once you land in Thailand. However, to speed up the process at immigration, it is advisable to bring a prefilled form. Alternatively, download the AOT T8 form app.
There are also plenty of online visa services that can take care of this health declaration form for you for a small fee. Nevertheless, it is important to note that having filled out the form does not guarantee entry. Travelers will still need to meet all the other requirements set out by Thai authorities.
Is there anything else travelers should know?
In addition to the health declaration form that all passengers must fill out, there are also other travel requirements to be fulfilled. Please check with the nearest Thai embassy or consulate prior to flying.
Thai citizens:
Health certificate from a medical practitioner to say that they are "fit to fly". However, this does not have to include a COVID-19 test.
A letter issued by the Thai Embassy certifying that they are a Thai national returning to Thailand.
A mandatory 14-day state quarantine will be in place.
Foreign citizens:
Health certificate stating that they have been tested for COVID-19 and are not infected with the disease. This certificate must be issued within 72 hours before arrival.
They also have to have a health insurance policy that shows a minimum medical coverage of USD $100,000 and provides coverage during a pandemic.
A mandatory 14-day state quarantine will be in place.
Looking for health insurance in Thailand? Look no further.
Flying during a pandemic is no fun – so the last thing you want to be worried about if you're a foreigner coming to Thailand is whether your health insurance complies with the requirements of the Thai authorities. Often, pandemics are not covered in standard insurance plans. Furthermore, there's so much insurance jargon you need to understand in order to get a good deal.
Save yourself the hassle and use a broker like Pacific Prime Thailand instead. We are up to date with the latest travel-related news and updates – read more about them on our blog – and can advise you on your health insurance options at no additional cost. To get quotes for travel insurance or international health insurance in Thailand, you can use our handy online tool. Alternatively, one of our expert advisors will be able to help. Contact us today!
Suphanida aims to demystify the world of insurance by creating informative and engaging content. As a wordsmith, she spends the majority of her day writing and editing website content, blog posts, in-depth guides, and more.

Outside of work, Suphanida enjoys traveling to new places and immersing herself in different cultures.
Latest posts by Suphanida (see all)