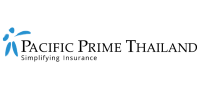 Thai Travel Ban: When will foreigners overseas be reunited with family?
The Thai government responded to the COVID-19 pandemic with a closure of the borders: barring entry to all foreigners and mandating quarantine for citizens returning. While this is generally seen as a prudent measure to control the virus, such drastic measures come at a cost to multinational families.
For months now, foreigners stranded overseas have been desperate to return to Thailand to be with their loved ones. And now, there just might be some hope for these Thai-foreign families. This Pacific Prime Thailand article will provide an update on the situation in the country and the latest travel information.
How is the situation in Thailand?
In terms of the number of COVID-19 cases, the figures are currently in the single digits. According to the Thai Ministry of Public Health, 98% of those infected in the past two weeks have also been Thais returning from abroad. The threat of local transmissions, therefore, remains low.
Starting this month, the Thai authorities have begun easing restrictions on many more establishments. However, precautionary social distancing and hygiene measures still have to be followed. The national curfew, although shortened slightly, is also still in place from 11 pm to 3 am.
To prevent a second wave of the virus, the authorities have introduced the "Thai Chana platform", a large scale contact tracing initiative for use in malls and retailers. So, even though lockdown measures are being lifted, life in post-pandemic Thailand is not going to be the same anymore.
What are the rules regarding foreigners entering Thailand?
All passenger flights remain suspended until June 30th – with the exception of repatriation flights. At present, only Thai nationals are allowed on repatriation flights provided they adhere to a strict 14-day state quarantine at a government-designated facility upon arriving in Thailand.
For foreigners wishing to be reunited with their families in Thailand, only those holding a valid work permit will be considered on a case-by-case basis. In addition to paying for their own quarantine, non-Thais will also need a valid health insurance policy covering all medical expenses, including COVID-19, worth at least USD $100,000.
If you fall into this category, you'll need to choose the right insurance policy as not all policies will cover you in case of a pandemic. Pacific Prime Thailand is the expat's go-to insurance broker, so feel free to contact our team to understand all of your options and ensure you're getting the best possible deal.
When will the travel ban be lifted?
Once all Thai nationals have been repatriated, which Thai Foreign Ministry's Natapanu Nopakun says is nearing completion, foreigners stranded overseas will be accommodated more freely. Though this will still only prioritize work permit holders or those with permanent residence.
But, of course, not all those with families in Thailand will have valid work permits. While there are no current measures in place for this group, it is likely that those living in countries deemed low risk for COVID-19 will benefit from a "travel bubble" with Thailand.
Thai Prime Minister Prayut Chan-o-cha said, "Once the situation improves, we'll allow travel between countries that we have an agreement with". He added that free movement is unlikely any time soon as another COVID-19 outbreak could hurt both the origin and destination country.
Get in touch with Pacific Prime
Dealing with the uncertainty of not knowing when you'll be reunited with your family can be very stressful and overwhelming. But knowing that your loved ones are safe really takes a lot of the pressure off.
Pacific Prime Thailand, a leader in the global health insurance industry, can help. We've been supporting readers since the very beginning of the pandemic with the latest news and updates related to COVID-19, healthcare, and health insurance.
Our comprehensive guide tells you all-you-need to know about healthcare in the country. Whether you're looking for short term, expat, or family health insurance in Thailand, you can speak to a member of our team for a no-obligation quote.
Suphanida aims to demystify the world of insurance by creating informative and engaging content. As a wordsmith, she spends the majority of her day writing and editing website content, blog posts, in-depth guides, and more.

Outside of work, Suphanida enjoys traveling to new places and immersing herself in different cultures.
Latest posts by Suphanida (see all)