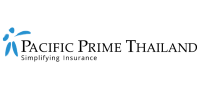 How to select health insurance in Thailand
Anyone hunting for health coverage will want to find a plan that suits them best. With so many policies to choose from, however, selecting the best plan on your own is no easy feat. This, coupled with the fact that there's no such thing as a one-version-fits-all plan, all goes to show the pivotal role brokers can play in alleviating your time spent on searching for plans and ensuring that the policy you secure perfectly matches your needs. As Thailand's leading broker, we've always endeavored to bring transparency to the world of insurance. Today's post shares several key tips on how to shop around for and select health insurance in the Land of Smiles.
Familiarize yourself with important insurance terms
This point may seem rudimentary, yet so many people begin their search for health insurance without properly reading or understanding their policy documentation.
Medical plans are legally binding documents put in place to protect the rights of both the insurer and the insured. Unfortunately, insurance jargon can be very confusing and may even seem like a foreign language.
Help is at hand, however, in the form of this handy insurance glossary by Pacific Prime Thailand. Check it out today to learn the definitions of the most important terms, such as:
Co-insurance
Deductible
Exclusion
Limitation
Rider
Waiting period
And many more
Ascertain your healthcare and health insurance needs
Before you assess the terms of each health insurance policy, it's important to first ascertain your healthcare and health insurance requirements. For example, if you have a pre-existing condition (e.g. rhinitis), you might want to search for an insurer that would agree to cover treatment for such conditions. Please note here, however, that in most cases insurers will charge an extra premium, or attach a waiting period on pre-existing condition coverage.
Or perhaps you're raising a family in Thailand, and require health insurance that features comprehensive outpatient insurance benefits – i.e. coverage for treatment that does not involve hospitalization (e.g. GP visits)? If you have a preferred family doctor, you'll likely want to double check that the policy you're thinking of buying covers treatment at that particular clinic.
Another important thing to keep in mind is that health insurance benefits can vary significantly, so it's a good idea to take note of what exactly it is that you're looking for. The ideal benefits will depend on your needs, however in our experience expats in Thailand tend to look for plans that feature some or all of the following items:
Dental treatment cover
Vaccination benefits
Pre-existing conditions coverage
Health check-up benefits
Outpatient treatment cover
Pregnancy and childbirth benefits
Newborn insurance
Know what to consider when selecting health insurance
The proliferation of online insurance quotation tools, like this one on our website, has certainly made it easier to compare health insurance options, as well as a breeze to consider various premiums and their benefits side by side.
It is also important to remember that intangible factors, such as quality of customer service, are not exactly quantifiable, yet can make all the difference when it comes time to submit a claim. Before selecting a plan, it is therefore essential to compare health insurance with a wide variety of factors in mind:
Price
Looking for the best value policy means finding the right balance between cost and policy benefits. Generally speaking, plans with the cheapest premiums are likely not indicative of the best overall coverage. Some of the most common downsides associated with cheap plans include:
Limited provider network
No worldwide coverage
Poor customer service
Low benefit limits
High out-of-pocket fees
Extensive list of exclusions
Insurance billing methods
If you're looking for the most efficient insurance billing process, you might want to opt for plans that feature direct billing. With this feature, facilities that are part of your plan's direct billing network will settle your claim directly with the insurer.
Coverage
It's also worth digging beneath the surface to look at not only the benefits featured in a plan (e.g. health check-up, vaccination coverage), but also things like:
Plan flexibility – e.g. How easy is it to add a dependent to your plan, or extra coverage benefits like maternity insurance?
Provider network – Does the plan cover your preferred GP/specialist?
Area of coverage – Does the policy feature Thailand-only or worldwide coverage? If you move countries or travel often, the latter option might represent the best value for your needs.
Worldwide portability
As an expat, you'll likely move back to your home country or relocate somewhere else in the future. Securing international health insurance means that even if you move countries, you will be able to retain coverage in the new country.
Renewability
A common downside to local health insurance plans is that they tend to be renewable upon "mutual agreement", meaning that insurers have the right to refuse renewing your coverage in light of expensive claims or pre-existing conditions that have developed during your policy period. In contrast, international health insurance plans tend to be "lifetime renewable", and are considered more of a long term insurance solution than their local counterparts.
Insurer reputation
Another key element to consider is insurer reputation as it pertains to things like renewal negotiations, past premium increases, claims support, and customer service. The importance of choosing a reputed insurer that has been in the market for a long period of time cannot be stressed enough, as they're more likely to have robust customer support systems in place, and implement smaller, more stable price increases.
Find health insurance with the help of Pacific Prime Thailand
When it comes to comparing health insurance plans, your best bet would be to get started with a leading broker, like Pacific Prime Thailand, as we provide you with a step-by-step guide to do so. This will help you find and select the best plan for your needs and budget.
With almost two decades of specialist experience advising individual and corporate clients in Asia, our consultants are on hand to help you navigate through your health insurance options from the most reputed insurers in Thailand. Not only that, but we also offer a vast array of additional services at no extra cost vs going direct to the insurer. These include:
Hospital info and recommendation
Administration assistance
Insurer liaison
Claims and renewal negotiations
Claims support
Impartial advice
Plan comparison and analysis
And more
To get started with Thailand's leading insurance broker, head over to our compare health insurance page or contact our team today.
Jessica Lindeman is a Content Strategist at Pacific Prime. She comes to work every day living and breathing the motto of "simplifying insurance", and injects her unbridled enthusiasm for health and insurance related topics into every article and piece of content she creates for Pacific Prime. When she's not typing away on her keyboard, she's reading poetry, fueling her insatiable wanderlust, getting her coffee fix, and perpetually browsing animal Instagram accounts.