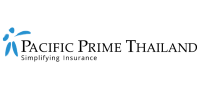 Why children should have health insurance cover in Thailand
With a diverse selection of schools, easy-on-the-wallet living, a year-round tropical climate, and vibrant cuisine, Thailand is a great location for any expat parent who is, or plans on, raising a family.
The cost of private healthcare can be quite affordable too, especially vis-à-vis the cost of healthcare found in many developed nations, such as the US and Singapore. That said, healthcare costs can still be considerable here, especially for families with young children who require frequent doctor visits. This, among many other reasons, helps explain why many expat parents in Thailand will consider securing health insurance for their children.
In this article, Pacific Prime Thailand highlights the top reasons why health insurance for kids may be the right choice in the Land of Smiles.
Children usually require more vaccinations
Kids with health insurance are more likely to get vaccinations against life-threatening diseases and prevent spreading them to others. According to the Centers for Disease Control and Prevention, children in Thailand are highly advised to get the following vaccines:
Tuberculosis
Hepatitis A
Hepatitis B
Diphtheria-Tetanus-Pertussis
Polio
Mumps, Measles, and Rubella
Japanese encephalitis
Malaria
Rabies
Yellow fever
When looking at the vaccination schedule for kids, you'll likely notice that many require a booster shot (an extra administration of the vaccine after the first dose). As children tend to require more frequent vaccinations than adults, costs can easily stack up, especially when taking into account the more expensive types of inoculations like the Japanese encephalitis vaccine.
Kids are more susceptible to developing illnesses
Kids tend to get sick quite frequently. Naturally, this agonizes doting parents, who are constantly worried about the health and wellbeing of their children. No matter where in the world you go, children's underdeveloped immune systems, combined with frequent interactions with other kids, can make them more susceptible to developing a whole host of illnesses, the most common of which include:
Fever
Chickenpox
Colds
Bronchiolitis
Skin infection
Sore throat
Ear infection
Diarrhea
Vomiting
Croup
Food allergies
Measles
Rubella
Whooping cough
Some of these, like colds and a sore throat, are not usually severe health threats, but others, like whooping cough and measles, are very serious and will require immediate medical care. Then, there are conditions like ear infections that can develop into something more serious (e.g. hearing loss) if your child does not have access to the right level of care.
In addition to the above list, there are a number of infectious diseases that concern both kids and adults in Thailand but have been found to carry a higher risk among young children. These include dengue hemorrhagic fever, and Japanese encephalitis, which are both mosquito-borne illnesses.
For further reading: Introducing the most common types of wet season illness in Thailand
Kids are more accident-prone
Another major reason why health insurance for kids is important is they're more likely to get into accidents that require immediate medical attention. It's a well-known fact that younger children have a penchant for exploration, and while we all know that a healthy dose of curiosity is important for a child's mental and physical development, kids can be careless and tend to be more accident-prone. According to an article by Mother & Baby, the most common childhood accidents are:
Falls
Scalds & burns
Glass-related accidents
Poisoning
Suffocating and choking
Strangulation and blind cords
Drowning
Research the top Thai hospitals for pediatric care
The aforementioned childhood accidents can easily become fatal or life-changing if not treated and attended to. Fortunately, Thailand has a number of top hospitals for children, especially in Bangkok. Some of these hospitals include:
When speaking to a broker like Pacific Prime Thailand, do check that the health insurance plans that you are looking to secure have the above top hospitals included so your kids have access to specialist pediatric care and treatment.
The link between health insurance and children
In addition to the above reasons, a strong argument in favor of health insurance for kids has been found in various studies. These include:
Children with health coverage miss fewer days of school (and because of this, their parents miss fewer days of work).
Children with health insurance are more likely to be healthy (and healthy kids tend to do better in school).
Kids who have health coverage are more likely to receive medical care for small illnesses, ensuring that they don't develop into something more serious.
How should I obtain health insurance for my kids?
Now that you understand the importance of health insurance for children, let's take a look at three means of getting the right health coverage for them.
1. Through your company's employee health benefits
Most large companies in Thailand offer health coverage to their employees, as well as their spouses and children. You can check with your HR department to see if your child is covered and assess whether the current coverage is sufficient for their insurance needs.
However, the downside to this way is that your child will lose their coverage if you switch jobs. And when you purchase a new insurance plan for them, the insurer may view any conditions they developed during the previous plan as pre-existing conditions and impose exclusions or loadings.
For further reading: What are the most common exclusions in your health insurance plan?
2. Through family health insurance
You may opt for a family health insurance plan in 2021 that covers all of your family members. This way, you can keep the coverage regardless of your job changes. And if you secure the plan early enough, you can avoid the aforementioned problem of pre-existing conditions.
However, it should be noted that purchasing a health plan for the whole family is more expensive than securing an individual health plan. And some family health insurance plans only offer standardized coverage so all family members will have the same level of benefits, despite their different insurance requirements.
3. Through a standalone child plan
The last option is to purchase a health insurance policy under the child's name, covering their health and medical expenses from birth to 18 years old. Furthermore, your child can keep the coverage into adulthood and possibly for life, depending on the insurer's policy. However, it is crucial to note that congenital conditions are likely excluded.
For further reading: 5 top tips on how to find the best health insurance in Thailand
Securing Thailand health insurance for kids
Choosing the right health insurance isn't exactly child's play. If you're a parent looking for the best health insurance for kids, or would like to have a chat to confirm whether it's right for your family, get in touch with our expert team today for impartial consultation.
As Asia's leading broker, we offer a wide range of family health insurance plans and individual health plans that can be tailored to fit your benefit and budget requirements and are more than happy to give you a free quote and tailored plan comparison.
Jessica Lindeman is a Content Strategist at Pacific Prime. She comes to work every day living and breathing the motto of "simplifying insurance", and injects her unbridled enthusiasm for health and insurance related topics into every article and piece of content she creates for Pacific Prime. When she's not typing away on her keyboard, she's reading poetry, fueling her insatiable wanderlust, getting her coffee fix, and perpetually browsing animal Instagram accounts.