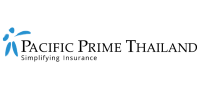 How much does dental work cost in Thailand?
Whether you need to get your teeth cleaned, have throbbing tooth pain or sore gums, dental issues are very common. Dental problems can be a cause for concern when you're visiting or residing in another country, especially if you're not sure about the quality of dental care. In this Pacific Prime Thailand article, we'll take a look at how much dental work in Thailand costs, how to choose the right dentists, and more.
Why is dental care important?
While symptoms can vary dramatically, many dental problems begin with a slight pain that becomes increasingly worse over a short amount of time. It's recommended for everyone to get regular oral screening to reduce the likelihood of health concerns, such as heart diseases, diabetes, rheumatoid arthritis, and respiratory conditions, which can be a result of gum disease or poor oral health. That's why you should see a dentist right away if you experience any discomfort or changes in your teeth or mouth.
Where to find the best dentists in Thailand?
Many people travel to Thailand from all over the world solely for dental tourism. The most popular destination for dental work in Thailand is the capital city of Bangkok. Dentists in the Big Mango typically work in clean clinics with the latest medical equipment at a much lower cost than other countries.
When it comes to finding dentists in Thailand, you can choose between general dentists or specialists. General dentists can provide checkups, cleanings, removals, and fillings, while specialists are available for more complex procedures.
Dental clinic options
Dental hospitals – You can visit a dentist at both government and private hospitals in Thailand. Prices, qualities, and facilities vary by hospital.
Dental schools – These schools are the most economical option but often come with lower service levels and longer waiting times.
Privately-owned clinics – Typically located on the streets and inside shopping malls, privately-owned clinics can handle common dental procedures and might be able to perform complex procedures if they have the right equipment and dentist.
Brand-name dental clinics – Catering to more expats, these clinics specialize in general and complex dental procedures and have branches across the city. In comparison to privately-owned clinics, these clinics have better facilities and state-of-the-art equipment.
How much does it cost to get teeth done in Thailand?
The following prices are estimates for dental care and cosmetic dentistry in Thailand at leading clinics:
| | | | | |
| --- | --- | --- | --- | --- |
| Clinic | Crowns | Root Canals | Dental Implants | Braces |
| BIDC | THB ฿10-20,000 | THB ฿ 9-15,000 | THB ฿ 30-60,000 | THB ฿ 60-195,000 |
| Truth Dental Clinic | THB ฿ 8,200-20,200 | THB ฿ 8,200-18,200 | THB ฿ 45-85,000 | THB ฿ 45-215,000 |
| PMDC Dental | THB ฿ 16-18,000 | THB ฿ 9-13,000 | THB ฿ 80,000 | THB ฿ 85-180,000 |
| Chulalongkorn University Dental Hospital  | THB ฿ 8-16,000 | THB ฿ 5-8,000 | THB ฿ 70,000 | THB ฿ 52-160,000 |
Over the past five years, dental treatment prices in Thailand have been quite stable. Oral surgery procedures are the only treatments that have increased in price in recent years due to growing demand.
If you're comparing treatment prices at different locations, it is a good idea to seek a second medical opinion. Aside from prices, you should also find out whether there is a cheaper treatment that will do the job. With that said, it's worth noting that initial evaluation, as well as most dental X-rays, are not costly, so you won't waste too much money seeking different opinions.
Many dental treatments require you to pay for some or all of the procedure upfront. Standard insurance plans often do not cover dental treatment costs either, though some companies provide more comprehensive coverage. Talk to your insurer to find out if your plan includes dental care or if you need to buy top-up insurance in Thailand instead.
Paying for dental work with insurance in Thailand
Covering dental care costs can be tedious. If you don't have international health insurance, then it won't be long until you learn the price of various treatments at the dentist. However, even those with health insurance may not be covered for all of their dental care costs.
It's pretty much impossible to find dental insurance in Thailand as a standalone plan. In most cases, you'll have to buy a health insurance plan with dental insurance as an add-on benefit.
Dental insurance options in Thailand
There are two main types of dental insurance in Thailand, which include routine dental treatment and major dental treatment. Routine dental treatment tends to be the cheaper option since it covers less expensive care, and usually covers:
Routine teeth cleaning
Consultations
Root canals
Fillings
Emergency dental care
X-rays
Major dental treatment, on the other hand, typically covers:
Orthodontic treatment (e.g. dental braces)
Wisdom tooth extraction
Gingivitis treatment
Periodontitis treatment
Bridgework
Root scaling
Buying dental insurance in Thailand
Thanks to an abundance of insurers offering dental benefits, finding dental plans in Thailand is easy. While you can go directly to an insurer, it is recommended to use a reputable broker such as Pacific Prime Thailand to find the ideal dental plan for your needs and budget. Our team of expert advisors is waiting to help you choose the best private health insurance and provide a variety of value-added services at no additional cost.
Whether you're looking for expat health insurance or group health insurance in Thailand, Pacific Prime is here to help you choose the best plan. Contact us to receive impartial advice or use our free plan comparison tool today.
Jantra Jacobs is a content writer at Pacific Prime. On a typical work day, she writes and edits articles, guides and anything else word-related. She aims to produce content that is easy for readers to understand and enjoyable at the same time.

When she's not writing, she's likely searching for a new restaurant or cafe to try, reading or doing yoga.