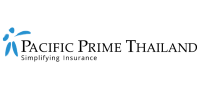 The challenges of Thailand's public healthcare system
Hailed as having one of the most efficient and successful healthcare models in Southeast Asia, Thailand is home to thousands of public and private medical facilities and is recognized as a global destination for medical tourism. This could not have been achieved without the support of a stable and sustainable public healthcare program – the universal coverage system (UCS) – which helps share a considerable amount of burden in the private healthcare sector.
According to the 2019 Global Security Index Report, Thailand ranked 6th in the world in terms of countries with the strongest health security and scored second highest for its health system, third on disease prevention, and fifth on rapid response. Fast forward a few months and
during the peak of the COVID-19 pandemic in 2020, Thailand was widely praised for its successful prevention and control of COVID-19. In fact, the effort of the government and people together, helped the Land of Smiles rank number one, as reported by the Tourism Authority of Thailand.
The achievement in the rankings above sends out a resounding statement of Thailand's resilience and healthcare growth in the last 50 years. But with the UCS boasting low costs and garnering strong government support, it isn't all roses. In this article by Pacific Prime Thailand, we will discuss the challenges faced by the public healthcare scheme and why securing private health insurance is the best recommendation for expats and their families living in Thailand.
The universal coverage scheme in Thailand
Implemented in 2001, the UCS has miraculously turned the insured population rate in Thailand from 25% in 2001 to almost 100% today, which allows at least 50 million citizens to access essential health services and major benefits at a very affordable cost. In fact, it was regarded as one of the most ambitious healthcare reforms ever undertaken in a developing country.
Other public health fundings include the Civil Servant Medical Benefit Scheme (CSMBS), the Worker Compensation Scheme (WCS), and the Social Security Scheme (SSS). However, the UCS covers the majority of the population with inpatient, outpatient, and emergency care coverage. If you are an expat, then you can expect to pay a fee for medical services at government hospitals, unless you have expat health insurance, group health insurance coverage, or a Social Security Card.
Together, these schemes give the majority of the population some form of medical coverage, and those that wish to go to a private health provider can do so by securing private health insurance.
Challenges faced by the UCS
As impeccable as it may seem, just like healthcare models in other countries, the UCS is faced with a myriad of concerns; chief among them being financial issues and aging populations, which is why the government has been pressed to revamp the scheme. The main challenges include:
Aging population
The surge in the aging population, longer life expectancy and the decline in the working population have put enormous pressure on Thailand's economy and public welfare system. The World Bank in 2016 forecasted that over 25% of the Thai population (17 million) will be 65 years of age or older by 2040, which is up by 10% in 2015. If this trend follows through, Thailand will have one of the highest shares of elderly people among developing countries in East Asia and the Pacific.
As for the declining working population in Thailand, the report predicts that there will be a 10% decline in the working population by 2040. This is considered the steepest decline in the working-age population among all developing East Asian and Pacific countries.
Elderly citizens are more likely to develop chronic or even critical diseases, such as cancer, diabetes, high blood pressure, and cardiovascular disease than their more youthful counterparts. These non-communicable diseases (NCDs) usually require large budgets to treat effectively, not to mention the additional geriatric resources needed for elderly care. The Thailand Development Research Institute (TDRI) has even warned that the aging society will push the country's healthcare costs to THB ฿1.4 trillion per year within the next 15 years.
Growing budget
Increasing financial pressures have made more people question the sustainability of the Thai healthcare system. These pressures do not stem only from long-term care expenditure for the aging population, but also from diminishing general tax revenue in Thailand that is expected in the near future due to a shrinking labor force. This source revenue is what the UCS relies upon as its main source of funding.
In fact, the problem may even be closer than one imagined before. For instance, in 2017, while a universal health care budget of THB ฿164 billion (USD $39 billion) was requested, only THB ฿151 billion (USD $36 billion) was allocated. As a result, the funding per person has fallen from THB ฿3745 (USD $95) per year to THB ฿3100 (USD $87). Many people are concerned with whether or not the overburdened public healthcare system can deliver the same quality of care as it has in the past on a more limited budget.
Increasing healthcare costs
The soaring cost of healthcare is another factor that has been increasingly impactful across the world and shows no signs of abating. This is reflected in Pacific Prime's Cost of International Health Insurance Report 2020-2021 where premiums are likely to increase in 2021 and beyond as global healthcare authorities continue to subdue the COVID-19 pandemic.
While medical breakthroughs allow for better and more effective treatment especially in Thailand's healthcare systems, they typically require large capital injections for relevant equipment and medicines.
Secure private health insurance
Expats living in Thailand will greatly benefit from having private health insurance as it grants access to private hospitals and facilities, as well as international standards of medical care and treatment.
Expats with a growing young family can be reassured that their needs will be met no matter their medical issue. Multilingual staff will definitely be on hand to help you navigate through the system, with some hospitals even allocating a guide to help take you through your hospital journey, especially for outpatient appointments. A suitable private health insurance plan with the right level of coverage and limits will certainly help cover some if not all of the expected costs. Concerned about paying upfront? Get a quote that has direct billing added so you can have peace of mind when settling your medical fees.
Further reading: Tips for expats visiting hospitals in Thailand
Even though the public healthcare system has developed over the last 50 years, the standards for expats can be inadequate for their specific needs. However, it's worth mentioning that this does not apply to every public hospital.
Examples of well-established public hospitals include King Chulalongkorn Memorial Hospital and Siriraj Hospital, which have highly-qualified medical professionals that are experienced in their field of work. But due to their popularity, the hospitals can be exceptionally busy as locals flock to these hospitals for medical treatment. Due to their high demand, these hospitals also offer private services for those that want to avoid queues and get seen quicker. You can learn more by contacting the hospitals or better still, speak to one of Pacific Prime Thailand's insurance experts who can recommend the right plan that includes coverage for both hospitals and more.
A wealth of health information from Pacific Prime Thailand
Despite the looming challenges listed above, the universal coverage system is still a pioneering public healthcare system, which explains why the Land of Smiles has fared well in many global surveys and rankings. Our team of insurance experts at Pacific Prime Thailand continues to follow the latest trends and news of health-related issues in Thailand, so stay tuned to our blogs to keep yourself informed!
For the latest health insurance trends, you can download our free State of Health Insurance Report 2019-2020, which will give you access to deep insights on the global health insurance market, as well as the health insurance market in Thailand. Also, check out our guides page for free health insurance guides and reports that have been designed to help empower your knowledge of the insurance industry.
Our medical insurance resources cover a range of helpful and informative topics and, best of all, they're free! If you have an insurance-related question in mind, or you are in need of a price quote and plan comparison, please do not hesitate to contact us today.
adinserter block="6″]
Anthony Chan is a content writer at Pacific Prime. He's responsible for writing, translating, and editing articles, guides, infographics, leaflets, as well as other resources for Pacific Prime and Kwiksure.

When he's not working, he's usually on the hunt for great restaurants, playing badminton, and writing screenplays.