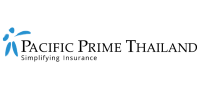 Tips for expats visiting hospitals in Thailand
As an expat living in Thailand, you're going to have to visit a local hospital sooner or later. Whether you become ill, get in an accident, or are having a baby, a trip to a hospital in Thailand is inevitable if you stay in the country long-term.
While it might be disappointing to get sick in the Land of Smiles, the good news is that hospitals in Thailand can be better – and cheaper – than those in the West. In this Pacific Prime Thailand article, we'll cover some tips for expats visiting hospitals in Thailand.
Are hospitals in Thailand safe?
Generally, the standard of healthcare in Thailand is good, especially when you can afford better quality treatment. Thailand has plenty of world-class hospitals in its larger cities, but medical care may not be up to international standards in rural areas. With that said, you can be transferred to a better hospital if you have any serious issues.
Many doctors in Thailand have received training abroad, such as in Europe or the US. While expertise is certainly important, so are the facilities and equipment. All private hospitals in Bangkok, along with others around the country, have state-of-the-art equipment and exemplary standards. In fact, Thailand is home to the first internationally accredited hospital in Asia – Bumrungrad International Hospital.
How to choose the best hospital in Thailand
Hospitals in Thailand usually fall under two categories: government hospitals and private hospitals. Even though both types will be able to provide treatment, they will offer an entirely different experience.
Government hospitals
The majority of government hospitals in Thailand are operated under the Ministry of Public Health, along with medical schools. These hospitals typically focus on providing low-cost medical treatment for Thai citizens rather than international or expat patients. What's more, these hospitals are always crowded, requiring patients to start queueing in the early hours of the morning for treatment.
Due to the influx of patients each day, good customer service is not often a priority. In fact, it's common to wait for hours just to see a doctor for a matter of minutes. One of the major benefits of government hospitals is the cost, which can be significantly less than at private hospitals.
Private hospitals
Unless you like the idea of queueing in line as the sun comes up and waiting for hours on end, private hospitals will probably be your go-to hospitals. Private hospitals also tend to recruit more experienced medical specialists to make their hospitals standout. You'll generally receive better treatment with better customer service at these hospitals. Similarly, you'll have more time to talk to the doctor, which you probably won't get to do much of at government hospitals.
Customer service is what really sets private hospitals in Thailand apart. Staff, including doctors and nurses, are well-trained and kind. They do what they can to help you have a pleasant visit and avoid confusion by being clear about where you need to go and what you need to do.
How much does it cost to see a doctor in Thailand?
The perks of private hospitals come at a price. For example, you can expect to pay up to a few thousand baht for a standard checkup. While private hospital treatment is costlier than government hospitals, you can still expect to pay less than in the west for the same level of treatment.
Despite the significantly lower cost of medical treatment in Thailand in comparison to Western alternatives, it can still be expensive. That's why it's crucial to have insurance coverage to make sure you are protected in case of an unforeseen accident or illness.
Without international health insurance in Thailand, the cost of any accident, illness, or associated medical service can potentially clear your savings and leave you with little choice in terms of care and treatment quality. Having the right insurance does not just give you peace of mind but also ensures you and your family have access to quality treatment.
How to find the best private health insurance in Thailand
By law, expats are required to have health insurance if they are working in the country. Expats who are working legally in Thailand qualify for social security, which is covered by a monthly salary deduction. Social security holders can receive free medication, which is usually generic, and consultations, which are usually quick. Expats are assigned to a specific hospital, and treatment will not be covered if they go to another.
As a result, private health insurance for expats in Thailand is a popular option, since it offers access to quality care at numerous private facilities. There are many insurance companies offering private health insurance in Thailand, including:
Choosing the right insurance provider can be a daunting task. Luckily, insurance brokers like Pacific Prime make the process that much easier by comparing the top insurance plans that match your needs and budget. At Pacific Prime, we work with the best private health insurance providers in Thailand to provide a wide range of plans, ranging from short-term to international health insurance plans. Contact our team of experts to receive impartial advice or a no-obligation, free quote today.
​​Jantra Jacobs is a content writer at Pacific Prime. On a typical workday, she writes and edits articles, guides, and anything else word-related. She loves creating content that is both easy to understand and enjoyable to read.

In her free time, she's likely to be writing poetry and prose, geeking out on her latest interests, reading, or practicing yoga.