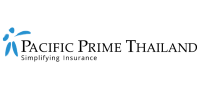 The best neighborhoods for expats in Bangkok
With its large size and diversity, Bangkok has something to offer almost anyone. While Khao San Road is popular with the backpacker crowd, luxury travelers tend to prefer the Sukhumvit and Sathorn area. However, if you're planning on staying in the Big Mango for longer, then you're probably wondering: 'Where to live in Bangkok?'. This Pacific Prime Thailand article explores the best neighborhoods for expats in Bangkok.
Finding the best Bangkok neighborhood to live in as an expat
Bangkok's neighborhoods are so different from one another, and so are the lifestyles that come with them. Many people find the different areas of the City of Angels to be confusing and overwhelming. It's also important to note there's no objective 'best neighborhood in Bangkok', and it all boils down to your unique preferences and situation. 
That being said, the deciding factor is usually how close it is to work or how convenient the commute is due to the traffic in the Thai capital. Then you also need to consider your lifestyle choices, such as whether you want to live in a calmer environment or prefer an active nightlife. Lastly, budget comes into play with areas such as Phrom Phong, Thong Lo, and Ekkamai costing more than areas just a few BTS stations down the line like On Nut and Bang Na.
Here are some of the best places to live in Bangkok:
Ekkamai
Ekkamai is one of the best places to live in Bangkok amongst middle-class expats and Thais. With its hipster vibe and a plethora of dining and leisure options, there's so much to see, do, and indulge in here. On top of that, Ekkamai is conveniently situated in the Sukhumvit area and easily accessible on the BTS line. The Eastern Bus Terminal is also found here. The unique blend of trendy and traditional not only makes the area interesting to live in, but gives you plenty of housing options as well.
Thong Lo
As a stomping ground for the "hi-so" crowd (Thai high society) and affluent travelers and expats, Thong Lo is easily one of the city's trendiest spots. To be part of the action, however, you're going to have to pay for it with higher rent. In return, you'll be right in the middle of upscale restaurants, swanky bars, designer boutiques, and high-end malls. If you have expensive taste and a modern outlook, Thong Lo could be somewhere to mark on your Bangkok neighborhood map. 
Phrom Phong
Conveniently situated on the BTS Sukhumvit line, Phrom Phong is easily the top Bangkok neighborhood for shopping and dining options. Additionally, it's got a park, coffee shops, art galleries, and grocers that sell imported Asian food items. Phrom Phong also happens to be where many Japanese and Korean expats choose to live. With many Japanese restaurants, stores, and residents, Phrom Phong is ideal for those who want a taste of Japan while living in Bangkok.
Sathorn
If you've got a lot of cash to splurge on rent and want to be centrally located, then Sathorn might be the best place to live in Thailand, let alone Bangkok. Sathorn has plenty of luxury living options, including condominiums and houses that come with modern amenities. Similarly, you can find places with Western kitchens and bathrooms, along with facilities such as gyms and pools. You'll also be surrounded by all types of food and nightlife, while still being close to the BTS. With Lumpini Park and the river nearby, it's no surprise many expats like living here.
Lat Phrao
When considering 'where to live in Bangkok', don't discount the Lat Phrao area. Business and leisure meet in this part of the city, which is like a concentrated, liveable version of the city. Popular amongst expat families, Lat Phrao is home to some of the best schools in the country. It's also got more green spaces than other popular living areas. What's more, the Chatuchak weekend market and other attractions are just around the corner. Easily accessible via BTS and MRT, Lat Phrao is near the Northern Bus Terminal too, offering plenty of transportation options in and away from the city.
Ari
Ari is not as centrally located as many other expat-popular areas, but that's part of its charm. With its laid-back style and slower pace, the area is suitable for those who want to live in calmer surroundings without venturing too far from the city center. As a relatively safe and clean area, Ari boasts a variety of cafes, bars, restaurants, and stores. It's also one of the best places to live in Bangkok alone, as a couple, or with your family.
Victory Monument
Another BTS-accessible part of Bangkok that has a lot going on, Victory Monument has a broad range of apartments for you to choose from. It has something for any budget and preference as well. The area has lots of food options available, ranging from street vendors and market stalls to international restaurants. Even though the nightlife is not as happening as other Bangkok neighborhoods, there are enough places to hang out in after dark without disturbing the peace.
Bang Na
This Bangkok neighborhood is on the up and up, which is not surprising when you look at the cheaper accommodation costs and the unique blend of old and new developments. Slightly away from the heart of the city, it's only a quick BTS or bus ride away from the action. Samut Prakarn, Chonburi, and Suvarnabhumi Airport are closer to this area as well. Bang Na's shopping malls and a variety of housing options make it easy to live here, especially if you prefer to be away from high-rise buildings.
Udom Suk
As part of Bangkok's central business district (CBD), Udom Suk is an attractive choice for many expats. Its calmer pace and local charm appeal to tourists and locals alike, resulting in a more diverse area. With fewer foreign establishments and restaurants, it's easier to experience the Thai way of life here. Plus, the reasonably priced food makes the area even more enticing if you prefer local flavors. Massage places, shops, and the Bangkok International Trade and Exhibition Center (BITEC) are also nearby, making Udom Suk one of the best places to live in Bangkok.
On Nut
On Nut is growing in popularity among expats with its affordable rent, convenient access to the city center, and local amenities. While the area is mostly home to Thai residents, more and more expats and their families are starting to move into this Bangkok neighborhood. There are a few supermarkets and many food options as well. The co-working spaces around On Nut are also convenient for those who work remotely.
Phra Khanong
Conveniently situated along the BTS Sukhumvit line, Phra Khanong is easily accessible and affordable. If the idea of living in a condo or apartment doesn't appeal to you, then Phra Khanong might be more your speed, with housing options available for less. Even though the area seems to be mostly made up of Thais, it has a decent expat community. Expats like being able to reach the major commercial areas of Bangkok easily, while staying in an area with more of a neighborhood feel. It's also where the popular W District is located.
Ratchada / Rama 9
Reachable by MRT and public buses, Ratchada's roads are usually less backed up than other areas of Bangkok, making it a better option for those with vehicles. The residential area has plenty of shopping outlets, along with the Train Market. Whether you're a foodie, gym-goer, or both, you'll be spoiled for choice in Ratchada. With its studios, condos, and apartments of all sizes, Ratchada is making its mark on the Bangkok neighborhood map. 
Get in touch with Pacific Prime Thailand today!
There's no objective best place to live in Bangkok, so it's all about finding a place that's right for you and makes you fall in love with the city. But one thing that you can love about living here is knowing that your healthcare needs are met, with plenty of public and private hospitals dotted around the city. If you'd like to access the latter, without paying out of pocket, private health insurance is the answer.
Whether you're looking to secure expat health insurance in Bangkok, travel health insurance, or anything in between, Pacific Prime Thailand is here to help. We can compare health insurance plans from reputable local and international insurers to ensure you get the best health insurance in Thailand for your needs and budget. Contact us for no-obligation advice or a free quote today.
​​Jantra Jacobs is a content writer at Pacific Prime. On a typical workday, she writes and edits articles, guides, and anything else word-related. She loves creating content that is both easy to understand and enjoyable to read.

In her free time, she's likely to be writing poetry and prose, geeking out on her latest interests, reading, or practicing yoga.