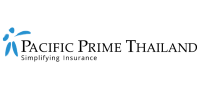 Premarital checkup: What it is and why it matters
The venue, guest list, and outfits are some of the many decisions that couples have to make when planning a wedding. But one important aspect that often gets overlooked is ensuring that the couple is in good health. Premarital checkups, or premarital health screenings, should be an essential part of any family planning. However, not all couples understand the importance of getting one before tying the knot. In this Pacific Prime Thailand article, we look at what a premarital checkup is, and why it matters.
What is a premarital checkup?
Infertility is a condition where getting pregnant is not possible despite frequent unprotected intercourse for a year or more – and more common than you'd think. Globally speaking, 15% of reproductive-aged couples are affected by infertility. Couples who are looking to get married and conceive within the next few years should go for a premarital checkup to check fertility and other issues that could affect family planning.
A premarital checkup involves similar tests to routine health screenings with some additional ones. The additional tests involved help detect fertility and health complications, as well as hereditary defects. The reason why they are so important before starting a family is that some people are not aware of the health complications or genetic disorders they may have, especially if they do not experience the common symptoms.
Getting a health screening before marriage will ensure you're ready for the next stage of your life. It'll also provide you with enough time to discuss and deal with your issues before you tie the knot.
Benefits of premarital checkup
Premarital checkups are an integral part of proper family planning for all couples. While couples often view fertility tests in a negative way, the results as usually positive. By opting for premarital checkups and fertility tests, couples can avoid numerous problems and start their marriage with peace of mind.
There are several benefits of premarital checkups, including:
Evaluating the couple's readiness for children
Identifying potential problems or health-related conditions that could affect pregnancy and the fetus
Increasing fertility through a proper treatment plan
Pre-planning for alternative measures, such as surrogacy or IVF
What tests should be done before marriage?
Before a comprehensive premarital checkup starts, an ob-gyn will take the medical history and any relevant health information of both parties. While the bride and groom typically undergo different tests, screening tests for couples include:
General health assessment
Blood tests
Gynecological exam
General health assessment
General health assessments help to evaluate the couple's overall health status. Assessment typically includes:
Weight
Height
Blood pressure
Respiratory functions
Cardiovascular functions
Breast examination
Abdominal examination
Blood tests
Blood tests can help detect any signs that could result in abnormal conditions. Blood tests for premarital checkups include:
Blood test group
Serological test
Underlying diseases, such as hypertension and diabetes
Inherited diseases, such as thalassemia
Gynecological exam
Gynecological examinations are designed to assess the health of a woman's reproductive system. The general exam typically uses a speculum to look at the cervix and vagina. These exams help detect gynecological conditions and abnormalities that could impact the chances of pregnancy. Additionally, specialized procedures like pap smears are used to detect cervical cancer.
Premarital checkup for women
While premarital health checkups involve similar tests for men and women, there are some additional ones for women who would like to conceive in the future. Women are most fertile between the ages of 18 and 35. After that window, their fertility begins to decline. Not only can premarital checkups help detect abnormalities affecting fertility, but they can also improve the chances of pregnancy.
Vaginal ultrasounds are often recommended to check a woman's reproductive system before getting pregnant. The imaging scan provides a clear look at the reproductive organs, making it easier to detect abnormalities and causes for concern.
Risks of ignoring premarital checkup
Various problems may arise if a couple skips premarital checkup. Some health-related issues that may occur include:
Wasted time spent on treating fertility issues that could have been detected and treated earlier
Lack of proper pregnancy planning
Extreme stress and anxiety during pregnancy due to lack of preparation and planning
Increased risk of developing serious complications during pregnancy, such as anemia, diabetes, and thyroid disorders
Fetal complications, such as miscarriage and premature labor
However, problems are not only limited to health, since couples may experience troubles in their personal life and relationships, such as:
Post-marriage problems: Failing to get fertility tests can harm the bond between partners. In some cases, negative results during a premarital test may cause the wedding to be called off. Avoiding the tests entirely, on the other hand, may ruin married life.
Unnecessary costly treatments: Couples that are uncertain about fertility may be misguided towards expensive treatments to avoid infertility. Oftentimes, couples are not informed about their actual fertility when choosing to take part in various costly treatments. These treatments end up being ineffective, and can even result in serious health problems for some.
Even though couples look forward to being married, many are uncomfortable with the idea of premarital checkups. However, these tests are an important part of being healthy overall. While you may not necessarily want to have a health screening before marriage, doing so could lead to a happy married life between two healthy partners – and who doesn't want that?
How Pacific Prime Thailand can help
Since health insurance providers have different policies regarding which tests are covered, you'll have to check which are covered under yours. It's best to contact your insurance provider or broker beforehand to inquire about your coverage and options.
Looking for health insurance, but not sure where to begin? As a reputable broker, Pacific Prime Thailand is here to help. Whether you're looking for family health insurance, maternity health insurance, or travel insurance, we compare health insurance plans to ensure you get the best one for your needs and budget. Contact us to receive impartial advice or a no-obligation quote or plan comparison today.
​​Jantra Jacobs is a content writer at Pacific Prime. On a typical workday, she writes and edits articles, guides, and anything else word-related. She loves creating content that is both easy to understand and enjoyable to read.

In her free time, she's likely to be writing poetry and prose, geeking out on her latest interests, reading, or practicing yoga.