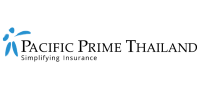 Where to get a health or cancer screening in Thailand
Looking for cancer screening packages? Want to receive compassionate care, at great value and affordable prices? Thailand has it all!
In this article by Pacific Prime Thailand, we look specifically at a few cancer screenings offered by top medical hospitals. Many of the country's top medical facilities are based across several cities and provinces including Bangkok, Phuket, Chiang Mai, Pattaya to say the least. For the purpose of this article, we will look at a few examples that expats and medical tourists can visit to receive world-class cancer screenings.
Take note: This article has been written to give expats and medical tourists a better understanding of cancer screening packages offered in Thailand. The examples provided do not represent the full spectrum of available healthcare services and packages provided in the country. For more information or free impartial advice, contact Pacific Prime Thailand. 
Bangkok
The city of Angels has been a magnet for attracting medical tourists to Thailand. The metropolis has all the services one can wish for and if one isn't available, the medical facilities can certainly make an offer! For those looking for a type of medical screening, Bangkok has a number of private hospitals that are offering cancer screening packages. To experience a holistic and satisfying experience, we encourage patients to opt for private healthcare facilities as many public hospitals are always teeming with patients with long queues and little time from doctors to offer proper medical care.
Going for a private cancer screening is always the recommended option for expats and medical tourists. You can expect few to no queues or long waiting times to receive treatment. In fact, many of the top private hospitals compare themselves to luxurious 5-star hotels with specialist services by multilingual staff. Additionally, these top private hospitals (Bangkok Hospital, Bumrungrad International Hospital, and Samitivej Hospital) promote their cancer services through extensive cancer treatment packages that offer great value!
(Read this article for tips on visiting hospitals in Thailand.)
Bangkok Hospital
A favorite among expats and medical tourists, the Bangkok Hospital provides excellent cancer care and management from screening and early diagnosis to treatment and long-term care by a multidisciplinary team.
Cancer centers at Bangkok Hospital
"Wattanosoth Early Detection Center (personalized medicine) was awarded for "Thailand ICT Excellence Award 2016" in the category of "Innovation Project." – Bangkok hospital
Medical tourists and expats looking for cancer treatment in the city will be pleased to know that Bangkok Hospital has an extensive range of specialist centers including:
Prevention and early detection center
Medical oncology center
Breast center
Surgical oncology center
Ambulatory chemotherapy center
Supportive care center
Oncology imaging center
PET/CT scan center
Radiotherapy center
Intervention radiology clinic
Nuclear medicine clinic
Health check-up packages
Medical tourists that are interested in getting a health check or have concerns about developing cancer are encouraged to undergo a health check at the hospital. The cost of the current health check-up package in 2020 ranges from THB ฿4,200 – 27,500.
A number of tests are included, such as:
PSA for prostate cancer
CEA for gastrointestinal cancer
AFP for liver cancer
Digital mammogram with ultrasound
And much more
Contact the center for more information
For more information, contact the Bangkok Health Promotion Center:
Location

: 2 Soi Phetchaburi 47 Yaek 10, Bang Kapi, Huai Khwang, Bangkok 10310 (Health design center 5th Floor, R Building)

Opening hours

: Daily 6:00 am – 3.00 pm

Telephone

: (+66) 2310 3000

Email

: [email protected]
Bumrungrad International Hospital
This hospital is also popular and well-known by the local expat and the international community. Home to the Horizon Regional Cancer Center, the hospital provides comprehensive cancer care and treatment by a multidisciplinary team of cancer specialists for prevention, diagnosis, treatment, assessment of treatment plan and management of possible complications, emotional support, nutritional care, pain management, and close monitoring of possible recurrence.
Cancer services at Bumrungrad International Hospital
Located in the center of Bangkok, Bumrungrad International Hospital has a well-established system for treating expats and medical tourists. A number of cancer services are offered, including:
Chemotherapy
Radiation therapy
Hematopoietic stem cell transplantation (HSCT)
Other services include:
Testing for tumor markers and carrying out biopsies in a laboratory that meets international standards
Care of colostomy
Care of implanted venous access device (port-a-cath)
Nutrition consultation
Psychological support
Palliative care of terminally ill patients
Cancer support group
Cancer screenings at Bumrungrad International Hospital
Here are some of the cancer screenings offered at the hospital:
Mammogram
Pap smear
Colonoscopy
Endoscopy
Low-dose CT scan
Cervical cancer
Genetic cancer
Lung cancer
As of writing, the hospital has a few cancer screening packages that are available until 31 December 2020:
Cervical cancer screening (Co-testing) for THB ฿3,400 – A combination of HPV DNA test and Pap smear. The co-testing is designed to screen for cervical cancer.
Genetic cancer screening for THB ฿17,630 – This health check-up helps to predict the risk of hereditary cancers and diseases.
Early-stage lung cancer screening for THB ฿7,500 – This advanced screening uses small amounts of radiation to make detailed 3D-images of your lungs for early detection of lung cancer.
Contact the department for more information
For more information on cancer treatments and cost, contact the Horizon Regional Cancer Center and Chemotherapy Department:
Location

: Bumrungrad International Hospital (BIH) Building, 3rd floor (Horizon Regional Cancer Center), South Wing (Chemotherapy Department)

Opening hours

: 8:00 am – 8:00 pm

Hotline telephone

: +66 63 234 7950

Contact center telephone

: +662 066 8888 and 1378
Phuket
Phuket has plenty to offer to locals and expats in this exclusive part of Thailand. With a developed infrastructure and healthcare system to accommodate travelers, Phuket has grown to be a popular medical tourism destination, especially for cancer treatments. So much so, that Bangkok Hospital has a sister hospital established on the island.
Bangkok Hospital Phuket
Bangkok-Phuket Oncology Center is considered to be one of the most comprehensive cancer care institutes in the Southern part of Thailand. The center provides effective cancer screening, early detection, prevention, and treatments. Here are a few types of cancers that the hospital provides treatment for:
Colorectal (colon) cancer
Ear Nose Throat (ENT) cancer
Gastric and esophageal cancer
Hematologic malignancy
Liver and pancreatic cancer
Lung cancer
Ovarian cancer
Thyroid cancer
Skin cancer and melanoma
Peritoneal cancer
Genitourinary tract cancer
Brain cancer
Prostate cancer
And more
Cancer screening program at Bangkok Hospital Phuket
The hospital offers a set of comprehensive cancer screening packages that range from THB ฿7,000 to 12,000 (discounted from THB ฿9,750 – 16,385).
Take note: The above price range is valid until 31 December 2020.
Contact the center for more information
For more information on cancer treatments, services, prices, and more, contact the Bangkok-Phuket Oncology Center:
Location

: Bangkok Hospital Phuket Oncology Center, 3rd floor

Opening hours

: Daily from 8:00 am – 4:00 pm (4:00 pm – 5.00 pm – serviced by the Virtual Clinic)

Telephone

: +66 7625 4425 ext. 8315, +66 7636 1000 ext. 8315

Call center

: 1719 (Local calls only)

Email

: [email protected]
Chiang Mai
Thailand's most urbanized northern city is very popular among expats and finding a hospital that offers cancer treatment is very easy. Unsurprisingly, wherever there are expats, Bangkok Hospital seems to have its services located there as well.
Bangkok Hospital Chiang Mai
In Chiang Mai, expats and medical tourists don't have to travel as far south to the capital or even to Phuket to receive cancer treatment. The largest city in northern Thailand has its own Bangkok Hospital branch, which offers a range of cancer services. At the Bangkok Hospital Chiang Mai Oncology Center, you'll find compassionate care and support from a multidisciplinary team of dedicated professionals.
Medical professionals specialize in providing treatment for the following types of cancers:
Colorectal
Hepatobiliary
Lung
Palliative
Breast cancer
Cervical cancer
Prostate cancer
Medical check-up packages
As of writing, the hospital provides the following types of health and cancer screenings that expats and medical tourists can consider:
Take note: The above prices are valid until 31 December 2020 as advertised by the hospital. We would encourage policyholders to check with their insurer or hospital to see whether they would be able to reimburse the cost of screening.
Contact the center for more information
For more information, contact the Oncology Center:
Location

: 88/8-9 Moo 6 Nong Pa Khrang, Mueang Chiang Mai, Chiang Mai 50000 (Oncology Center)

Opening hours

: Monday – Friday (8:00 am – 4:00 pm), Sunday (2 pm – 5pm)

Telephone

: +66 (0)52 089 817

Call center

: 1719

Email

: [email protected]
Pattaya (close to Sriracha)
For decades Pattaya has been known as the city devoted to its population of expats. The coastal city offers endless possibilities when it comes to entertainment, food, and lifestyle. But it is also a center for medical services like the nearby Samitivej Sriracha Hospital.
Samitivej Sriracha Hospital
Although the hospital isn't within the region of Pattaya (but quite close), it is one that expats will know well. Samitivej is a private hospital that has won many accolades in the last few years. One of them being 'Hospital of the Year' – Thailand Healthcare Asia Awards 2020 for its main site in Bangkok.
For expats looking for a reputable hospital, Samitivej Sriracha makes one of the top 5 hospitals in this region of Thailand.
Cervical Cancer Screening and Checkup Promotion
The hospital offers the following important cancer screenings:
Thin Prep & TVS screening from THB ฿2,800
Thin Prep & HPV screening from THB ฿3,200
Thin Prep, HPV & TVS screening from THB ฿4,200
Ovarian Cancer screening from THB ฿3,500
Contact Samitivej Sriracha Hospital
For further information, contact the Women's Health Center.
Location

: 8 Soi Laemket, Jermjompol Rd., Sriracha, Chonburi 20110 (Building C, 2nd Floor)

Opening hours

: Daily 8:00 am – 8:00 pm

Telephone

: 038-320300 ext. 4200-1

Email

: [email protected]vej.co.th
What can Pacific Prime Thailand do for you?
The main thing that all top private hospitals in Thailand have in common is that they have close working relationships with many of the local and global health insurance companies in Thailand. As an intermediary firm, Pacific Prime Thailand also works closely with many of these health insurance companies to provide clients with impartial advice across a range of plans, including:
For more information, contact us today to learn more and discover the benefits of visiting some of Thailand's top hospitals.