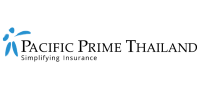 The 3 best places to retire in Southeast Asia
Retirement is an exciting milestone to reach. However, for many people aged 50 and above, it can come as a worrisome prospect. Understandably, the subject of retirement can be a scary one for those that haven't put much thought into what to expect, want, or need when they retire. One thing is for sure, planning where to retire is likely to be the first thought to come to mind.
The good news is that Southeast Asia is well known globally as a region full of exhilarating, comfortable, and affordable cities to retire in. Retirement, wherever in Southeast Asia, is bound to be full of exotic experiences, unexpected wild adventures, beautiful culture and traditions, and unforgettable gastronomy.
In this article, Pacific Prime Thailand will present a few locations that essentially offer retirees the desired proponents of a well-earnt retired life.
Bali, Indonesia
Bali is famous for being one of the most beautiful tropical islands in the world, if not Southeast Asia. The island is lush throughout with green, vegetation, and biodiversity so rich, it adds to the vibrancy and wild setting that visitors, expats, and travelers flock to see. Bali offers retirees the chance to live a slow-paced life while being in the midst of excitement that Balinese culture brings.
The island is home to a list of unending, idyllic beaches, ranging from the mainstream Kutu and luxurious Nusa Dua to hidden gems found in Bali's coves. The ocean is never too far away either, offering world-class diving, snorkeling, surfing, parasailing, and other watersports. For those looking to taste a bit of urban life, the towns and cities offer bars, dancing, sightseeing, and street food for a pittance. Denpasar ranks highly on the island and is close to the island's international airport.
When it comes to the people, the Balinese natives are enchanting to socialize and be in the mix with. Almost everyone speaks English, so there isn't really much of a language barrier. Even if there is, the Balinese people will go out of their way to appease and make sure your experience is a memorable and humble one.
Ubud and Seminyak are the most popular with expats and tourists. There are a plethora of Western amenities available, that makes settling in Bali for expats and retirees all the easier.
Financially speaking, Bali can ensure that money and pension saved over the years will stretch for longer and access to a luxurious lifestyle. A two-bedroom villa with a private pool can be rented for as little as USD $700 a month.
Healthcare in Bali is also excellent, with high-quality medical care available 24-hours a day. In some areas, the public system is generally more advanced than others like in Denpasar. However, the level of care and quality of infrastructure is profoundly much higher in private hospitals.
How to qualify for a retirement visa
To qualify for a retirement visa, expats must have, but not limited to the following:
Proof of health insurance
Proof of life insurance
Proof of pension
Proof of rental agreement
Da Nang, Vietnam
Da Nang is Vietnam's third-largest city and is full to the brim with history and culture. The city is a great place to retire based on its widely available and inexpensive rentals. For example, a luxury condominium with at least 2 bedrooms is available for at least US $700.
Da Nang is special because of its great long stretches of pristine beaches, Da Nang International Airport, and for being close to the cultural center of Hue.
It is very easy to get around, particularly in taxis that have English speaking drivers. The locals are friendly, and like the Balinese people, they are happy to share their culture, traditions, and way of living.
The streets are clean and infrastructure is well developed in the city to make living a retired life for retirees all the better.
Healthcare system in Da Nang
Healthcare in Vietnam has come a long way, however, it is still lagging behind other Southeast Asian cities, like Bangkok and Singapore. The public healthcare system is still quite grim, underfunded and overcrowded. For expatriates and retirees, there is the choice of choosing private healthcare services that offer very good standards. Many doctors are qualified from international countries like the UK, USA, France, and Australia. Customer service is outstanding, with shorter waiting queues and facilities that can be state-of-the-art. These private hospitals also accept international private health insurance that retirees can secure from health insurance intermediaries such as Pacific Prime Thailand.
No retirement visa needed
Vietnam currently offers no retirement visa scheme, and retirees living in Vietnam are required to make use of the long-term tourist visas. The visa is available for a maximum of three months at a time, or five-year long-term visas, which needs to be 'checked up' and renewed at immigration offices every three months.
Chiang Mai, Thailand
The ancient Thai city of Chiang Mai has been luring expats from the west with its low cost of living, rich history, great weather, and distinct culture since the 1800s. At the heart of the city is the famous old city walls, where modern and ancient Buddhist temples coexist side by side, with commercial and residential areas branching out from them.
Modern Chiangmai has much to offer to retirees as the city has many mega malls, multinational grocery stores, shopping department stores and other luxuries of 21st-century living. The biggest draw for retirees in Chiang Mai will be the low cost of living and affordable health care. A retiring couple can choose to live comfortably on as little as $1,200 per month.
Excellent, affordable healthcare in Chiangmai
Chiang Mai, along with other cities in Thailand, is special because of its low cost and excellent quality. A visit to a local ear, nose, and throat (ENT) specialist at a private hospital for a detailed ear examination and consultation, would cost USD $25 including prescriptions.
Most retirees will be amazed at the difference in cost, compared to their native homes where the same experience will cost many times more.
Public hospitals vs private hospitals in Chiang Mai
Although public hospitals are much less expensive than their private counterparts, they are generally more crowded and sometimes less well equipped to deal with major emergencies and treatments. Private hospitals are better in respects to the standards of their amenities, healthcare standards, and well-trained doctors and nurses. Services are quicker and hospital staff trained to communicate in English to an extent that it is understandable for the patients. Shorter waiting times make the experience less stressful for the patient, which for retirees is a welcoming aspect.
Secure mandatory health insurance for long-stay visas to retire in Thailand
Foreigners applying for a 'Non O-A' visa will be required to purchase private health insurance from October 31, according to Thaivisa. This is a long-stay visa giving retirees over 50 the right to stay in Thailand for up to a year. Applicants are required to have THB ฿40,000 baht outpatient coverage and THB ฿400,000 baht inpatient coverage on their health insurance plan.
Speak to a health insurance advisor at Pacific Prime Thailand
Regardless of place, city, or country in Southeast Asia, Pacific Prime Thailand can help you secure the right international health plan, whether you are a traveler, expat, or soon-to-become retiree.
With that said, Pacific Prime Thailand also recommends individuals to seek advice about securing value-added services, such as a medical evacuation plan. This plan offers peace of mind in case of the policyholder needing to evacuate for emergency medical reasons, wherever they are.
Our advisors provide impartial advice and can help you make comparisons between different plans. On top of our offerings as a broker, we can negotiate for the best health insurance plan on your behalf, specifically tailored to you and your family's needs.
For further information, you are welcome to check out the latest from our blog page or refer to our health insurance plan page.
Also, our guides and reports may benefit you in the long run and help keep you informed on the trends like the State of Health Insurance in Thailand.
Contact us today!
Jimmy is a content writer who helps simplify insurance for readers interested in international private medical insurance. He is on a mission in Thailand to support locals, expatriates, and businesses by bring the latest news and updates to his Pacific Prime blog articles.

His expert view and wealth of knowledge on insurance can also be found in his blogs for China, Dubai, Hong Kong, and Singapore.