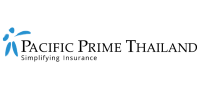 Top 5 healthcare, safety, and health insurance tips for those moving to Thailand
Thailand is fast becoming one of the most attractive destinations for expats and travelers alike for various reasons: the warm weather, beautiful beaches, delicious food, and welcoming locals.  
However, relocating to the heart of Southeast Asia also comes with countless health risks that can be costly without proper insurance coverage.  
In this article by Pacific Prime Thailand, we will explore five healthcare, safety, and health insurance tips for those moving to the Land of Smiles.
1. Health and safety tips when traveling in Thailand
Going on company getaways to the beaches of Phuket or the hills of Chiang Mai is one of the luxuries you may experience with your colleagues here in Thailand. However, traveling to more remote places come with various health risks associated with rural tropical areas such as dengue fever, zika, and malaria.
For instance, dengue fever can be a real health risk, especially during the rainy season where mosquitoes are known to invade households as they escape from the monsoon rain.  Those infected with dengue fever will typically find treatment costs range anywhere from between USD $540 to USD $2,500. 
As the tropical storm "Podul" roars through the Kingdom over the upcoming week, mosquito hazards are likely to return.  
The best way to prepare for these health risks while traveling in the country is through vaccination. Most private hospitals in Bangkok and other majors cities in the country offer vaccination for dengue fever and other diseases common in Thailand. Through vaccinations, the severity of diseases such as dengue fever can be reduced by 93 percent, with each vaccine costing around THB ฿2,000. 
2. Choosing the best healthcare option in Thailand
The best type of healthcare will ultimately depend on your individual needs. For expats, a good place to start looking would be private hospitals in the country. Private hospitals in Thailand are internationally known for the quality of their treatment and English-speaking staff.  
Despite being more expensive than their state-run counterparts, patients will benefit more from the streamlined services available in private facilities, such as shorter queues and flexible doctor choices. Furthermore, leading private hospitals in the country such as Bumrungrad, Samitivej, and Bangkok Hospital Group are equipped with the latest medical technology and are driving the growth of Thailand's medical tourism industry. 
3. Emergency health services in Thailand
An important aspect of health and safety which is often overlooked when moving into a new country is the array of emergency services that are available. In Thailand, the standard emergency contact is 191. However, this number will not connect you directly with ambulance and rescue services. 
To gain access directly to an ambulance in Thailand, call 1554. Alternatively, most private hospitals in Thailand also have their own fleet of ambulances ready for service. To gain access to them, call the individual call centers of private hospitals near you or their emergency hotlines.    
For example, Bangkok Hospital Pattaya has a phone line (1719) especially designated for emergency contacts which is backed by their own ambulance service. Their emergency service is operational 24 hours every day with a fast-track system for patients with heart disease and strokes. 
4. Getting to know your health insurance options
There are a wide variety of health insurance options in Thailand. Hence, it is important to carefully consider all health insurance options available.  Since expats are most likely to use medical services from private hospitals, private health insurance is naturally more suitable for expats than government-run insurance programs.  
For expats, traveling back and forth between different countries is the norm, making international health insurance essential as it covers medical fees both from within Thailand and abroad.  
On the other hand, if you are looking for more affordable options and you normally spend most of your time in Thailand, then you may opt for local health insurance.  
However, these local health insurance options are affordable because their coverage may not be as inclusive. This means that a larger portion of your savings may be spent on healthcare with this option. 
5. Insuring for your family's health
Family insurance plans in Thailand comes in many different forms, including maternity insurance, as well as insurance packages for newborns and kids.  
Giving birth in Thailand's private hospitals can be costly without a proper insurance plan.  To give birth at top private hospitals such as Bumrungrad International Hospital, you may have to spend up to THB ฿149,000 from your own pocket.
This makes maternity insurance absolutely necessary for expats looking to start a family in the country. Maternity insurance in Thailand is secured as an "add-on" that comes with health insurance coverage. They cover costs related to giving birth, and may also provide cover for birth defects and complications. 
Meanwhile, it is always a good idea to purchase health insurance for your newborn as soon as possible. Luckily, health insurance products in Thailand are also catered for newborns.  These products include whole life, critical illness, and personal accident plans. 
For more information on choosing the right insurance plan for you and your family, visit Pacific Prime Thailand to get your quote today. 
Phuwit is a content writer who helps inform readers on insurance-related issues through writing articles, blogs, and more. Phuwit strives to produce quality content that makes insurance easier to understand for readers.

In his free time, Phuwit enjoys reading and playing badminton. He also loves a good cup of coffee.