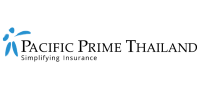 Effective ways to create a culture of self-care in the workplace
When we think of self-care, we usually think about time that is spent far away from work. A morning walk in nature or an evening bath is a great way to show yourself some love, but self-care is more than just out-of-offices activities. It's becoming more evident that incorporating self-care moments throughout the day is better than pushing yourself all day long and unwinding later. But how can you make self-care a part of your routine when you're at work? This Pacific Prime Thailand article discusses effective ways to create a culture of self-care in the workplace.
Why self-care during the workday is a must
Practicing self-care habits throughout the day instead of avoiding them completely is a powerful way to stay mentally and physically healthy. It also makes it easier for you to deal with stress and develop resilience. The reason is that work is a part of our life routines, making up for around one-third of our lives. Consequently, holding off on self-care simply isn't good enough, especially when burnout is worse than ever before. While self-care is not a magic pill that will cure burnout for good, it can make a significant difference when it comes to creating a more sustainable and joyful workday routine.
How to practice self-care at work
Whether you're an employer, HR manager, or employee, the following self-care at work tips can help introduce a culture of self-care into the workplace and into your own professional life.
Respect others' time
Everyone's time is valuable, no matter what position they are in. While we realize that our time is important, we sometimes forget that others' time is also important. Here are some tips for respecting people's time.
Make time to pause – Calendars that are jampacked with meeting after meeting don't allow for time to process – at least not optimally. Adding pauses into the workweek can promote healthier habits and make it easier to achieve your potential.
Set boundaries – Motivate employees to set boundaries when it comes to their communication times. For companies that have employees in different timezones, it's important for employees to stick to their working hours. Even though an occasional after-hours email is acceptable, expecting an immediate reply is not.
Be flexible – Flexibility during and around the workday means people are less likely to be overwhelmed. Knowing that you can go for a walk to clear your mind, pick up your child from school, or tend to other personal matters without worry can go a long way in reducing stress.
Shorten meetings – Meetings that could have been an email are a common complaint amongst employees. Shortening meetings or ending them earlier, even by five or ten minutes, can make a huge difference – especially for those with back-to-back meetings and a tight schedule.
Build healthy habits
There are many ways that you can develop good self-care habits at work, such as:
Eat lunch away from the computer – Many people make the mistake of eating lunch at their desk when lunch is the ideal time to take a mental break and go for a walk, read, catch up with colleagues, etc.
Take your meetings while walking – Meetings on the phone present the perfect opportunity to get moving. Aside from being beneficial to your health, walking meetings have been found to encourage engagement, creative thinking, and communication.
Encourage work-life balance – It's impossible to have a healthy work-life balance if your workplace is "always-on". People need to be reminded that they are expected to take work-life balance into their own hands and prioritize their wellbeing.
Listen to your own advice – Lead by example and practice the self-care rules you preach. Manage your time effectively, hold walking meetings, and encourage others to put their own needs first sometimes.
Practice mindfulness
There are many advantages of mindfulness at work, including less stress, greater awareness, and increased productivity. Mindfulness practices allow you to be present at any given moment, making it an incredible tool for our busy minds and stressful workdays.
Express appreciation – Words and actions that show gratitude can do wonders. By encouraging your team and others to practice gratitude, you will be part of creating a supportive company culture where people are supported and celebrated.
Implement wellbeing check-ins – Whether your workforce is working remotely or in the office, wellbeing should be a key focus for any company. Weekly self-assessments encourage employees to check in with their mental health. Additionally, they should know the best way to report their concerns to their line manager if necessary.
Encourage mindfulness in the workplace – Mindfulness programs at work can help create a more relaxing work environment and motivate employees. Mindfulness tools and sessions involving breathing techniques, yoga sessions, and meditation can be beneficial to any workforce.
Making self-care a priority in the workplace
While the tips above can help you take care of your mental health at work, there are many other ways that companies can encourage self-care among employees. A good place to start is to review your benefits to ensure that they focus on employee wellbeing, such as online therapy, yoga, or gym passes. Investing in employees' wellbeing can help managers and employees alike to improve self-care, which will result in a healthier and happier workforce. And, since people are a company's greatest asset, it'll lead to a more sustainable and successful business as a whole.
Whether you're looking to implement a corporate wellness program in Thailand or internationally, Pacific Prime Thailand is here to help. As an employee benefits specialist and insurance broker, we can help you find the ideal employee benefits plan for your company, secure expat health insurance in Thailand, and more. If you need the best health insurance in Thailand, look no further than Pacific Prime. Contact us for impartial advice or to compare health insurance in Thailand and receive a free quote.
​​Jantra Jacobs is a content writer at Pacific Prime. On a typical workday, she writes and edits articles, guides, and anything else word-related. She loves creating content that is both easy to understand and enjoyable to read.

In her free time, she's likely to be writing poetry and prose, geeking out on her latest interests, reading, or practicing yoga.