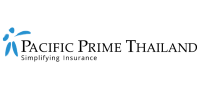 Artificial Intelligence in Thailand: What you should know
Artificial intelligence or AI can often conjure up dystopian images of robots taking over the world. While the reality may be a far cry from our perceptions, organizations implementing AI solutions are still not able to take things lightly. Global advisory and research firm Gartner believes that AI needs to be strategically leveraged for effective deployment, so in this Pacific Prime Thailand article, we'll tell you what this means for your organization in the context of an increasingly digitally-oriented Southeast Asian nation.
The centrality of big data
Coined in the mid-1950s by John McCarthy, AI is "the science and engineering of making intelligent machines". This means using computers to do things that require human intelligence. In other words, it involves creating algorithms to classify, analyze, and draw predictions from data. There's also an element of acting on data, learning from data, and improving over time.
While AI is a broader concept to make intelligent machines, machine learning (ML) is a subset of AI that enables machines to learn from data without being directly programmed. So, within these concepts, there is a centrality of data. Dr. Mark van Rijmenam, a globally recognized expert on big data and AI, says in an interview that:
"The datafication of your organizations opens a whole new line of possibilities, which you should approach from an out-of-the-box perspective. Only then will you be able to come up with real added value for your organization."
Implementing AI-based solutions
Gartner's 2020 CIO Agenda Survey found that leading organizations plan to double the number of AI projects within the next year, with more than 40% aiming to deploy solutions by the end of this year. Organizations will struggle to scale AI pilots into enterprise production, limiting its ability to realize AI's full potential. The following gives five tips to overcome the challenge:
1. Refine AI model
In order to accelerate AI pilots into production, organizations will require specific infrastructure resources that will be able to evolve alongside the technology. Therefore, AI models must be refined periodically for high success rates. For example, these could involve standardizing data pipelines or integrating ML models with streaming data sources to deliver real-time predictions.
2. Collaboration between business and IT teams
A challenge in leveraging AI techniques like ML or deep neural networks (DNN) in edge and internet of things (IoT) environments is the complex nature of data and analytics. It will be necessary to have collaboration between the business and IT teams, so that you can proactively plan and provide ready solutions when new business needs emerge.
3. Simply ML techniques
The early AI adopters used ML solutions to deliver business value. This typically involved traditional statistical machine learning, but slowly progressed to use more advanced techniques with deep learning to grow the impact of AI. However, it is important to go beyond the AI hype and focus on the business problem at hand. Often, simple techniques are better.
4. Utilize cloud service providers
AI deployment processes can be simplified through the strategic use of cloud technologies like containers and serverless computing, as this can allow ML models to serve as independent functions, reducing costs and overheads. A serverless programming model is especially appealing in public cloud environments due to its quick scalability.
5. Embrace AI-augmented automation
As organizations have to manage increased data, there will be more ineffective problem prioritization – worsened if business and IT teams are not in sync. AI-augmented automation can help IT teams position themselves to have more effective partnerships with peripheral business units, resulting in higher IT productivity with greater agility and scalability.
Where do we currently stand
Data-driven agendas are part of Thailand 4.0 – an economic model that progresses from past developmental strategies that emphasized agriculture (1.0), light industry (2.0), and advanced industry (3.0). It is hoped that the model will enable Thailand to come out of the "middle-income trap".
In a press release by the Board of Investment, AI can spur industry transformation. According to Dr. Siridej Boonsaeng, Dean of the College of Advanced Manufacturing Innovation at King Mongkut's Institute of Technology Ladkrabang, "The future of production will be mass customization where data-driven AI and adaptable factory is the answer for survival".
However, there are potential roadblocks to a successful AI implementation in Thailand. The country ranked 56 out of 194 countries in Oxford Insight's Government AI Readiness Index in 2019. Cautionary measures need to be taken on behalf of businesses and the following presents some of the considerations:
AI bias: A big problem with AI is that biases can exist – especially because the data inputted may be flawed. As per Thailand's Digital Government Development Agency's vision, it is necessary to take into account ethical guidelines when creating and deploying AI solutions. For instance, it notes that the EU has guidelines that include but are not limited to AI systems needing to be 'explainable' and 'transparent'.
Data protection: When working with peoples' sensitive data, it is necessary to be compliant with data protection regulation in order to prevent misuses. In Thailand, this comes in the form of the Personal Data Protection Act (PDPA). Originally meant to take effect this year, the law has been deferred by a year to give organizations time to prepare due to the COVID-19 pandemic.
Cyber security: As organizations rely on digital spaces, they are more vulnerable to cyber attacks where their sensitive information is compromised due to an unsecured computer system. There can be consequences not only in terms of losses due to infrastructure and reputation, but also due to large fines from regulators. Organizations will need cyber security systems and programs to safeguard against losses.
Want to learn more? Contact Pacific Prime
Pacific Prime Thailand is a global insurance broker with over two decades of experience. Working with a range of insurers in Thailand and globally, we are witnessing AI transforming the industry. Our 2019-2020 State of Health Insurance Report provides a closer look at this, including the use of data and AI in healthcare diagnosis, medical underwriting, as well as the rise of the insurtech industry.
If you're an organization of any size and in any industry, who is increasingly harnessing the power of data and worried about cyber security, we can offer you protection in the form of business insurance, cyber insurance and more. Rest assured, we are fully compliant with data privacy regulations. For more information on our corporate solutions, feel free to get in touch with a member of our corporate team.
Contact us today!
Suphanida aims to demystify the world of insurance by creating informative and engaging content. As a wordsmith, she spends the majority of her day writing and editing website content, blog posts, in-depth guides, and more.

Outside of work, Suphanida enjoys traveling to new places and immersing herself in different cultures.
Latest posts by Suphanida (see all)