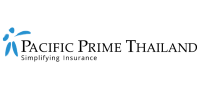 7 tips to promote workplace wellness in Thailand
Wellness at work is essential for employees and businesses alike. Employees excel when they are well, which helps companies do well in turn. Worker injuries and illnesses cost employers a lot of money and time every year, making a healthy workforce imperative to a successful business. Fortunately, workplace wellness initiatives can help employees be healthier and feel better overall. In this Pacific Prime Thailand article, we offer tips on how to promote wellness in the workplace.
1. Provide a healthy work environment
It goes without saying that employees appreciate working in an office that is clean and comfortable. Employers can make the workplace that much more inviting and peaceful by allowing natural light in and providing comfy furniture. In fact, many companies are spending more to enhance workspaces through improvements like:
Better furniture variety (adjustable height desks, ergonomic seating, etc.)
Ergonomic accessories (keyboards, backrests, standing mats, etc.)
Improved climate control
Noise reduction
As humans, we are naturally drawn to nature. Having live plants in the office not only adds touches of nature to our space, but offers benefits like increased productivity and cleaner air as well.
2. Encourage exercise
It's no secret that regular exercise is beneficial. Employees, in particular, can benefit from the way exercise helps improve concentration, motivation, stress management, and sleep. When it comes to encouraging healthy lifestyles in the office, companies can consider offering free gym memberships or weekly exercise sessions during lunch break. Biannual or annual sports competitions can also encourage exercise in an exciting way.
But employees aren't the only ones to benefit from exercise. Since exercise improves the mental health of employees and reduces the risk of chronic diseases, employers can also benefit from lower healthcare costs.
3. Focus on healthy eating
The key to a healthy diet is having plenty of healthy food options, while minimizing the temptation to snack on junk food. Instead of offering sugary drinks or unhealthy snacks, stock the office with healthier alternatives. Nuts and dried fruits make for a simple yet healthy snack that employees can share. Keeping them stocked in clear containers makes it easy to create a healthy trail mix.
It's also important to encourage employees to take proper lunch breaks away from their computer. At the very least, employees should be advised not to eat their meals and work at the same time. Employees that eat healthier and slower fuel their bodies in a calm way, which helps with their overall energy and mood levels.
4. Promote healthy stress management
If you're wondering how to engage your employees during the pandemic, stress management is a good place to start. After all, stress can prevent employees from doing their best work. Everyone struggles with stress on occasion, and to varying degrees. Even top employees are likely dealing with stress of some kind, whether in their personal or professional life. Providing ways for employees to manage their stress can help improve their self-esteem, productivity, and general wellbeing.
Stress management strategies that companies can apply include:
Organizing a company retreat
Providing stress management tools, such as books and courses
Having an on-site relaxation area
Hosting a stress management workshop
Allowing employees to go home early
Employees that experience too much stress may notice their mental health and physical health decline. What's more, a breakdown or burnout can eventually occur, resulting in more days off work or leaving the company altogether.
5. Offer mental health support
Due to the stigma surrounding mental health, many people hide their mental health issues and avoid seeking help. A company that openly values and encourages mental health services can support employees in getting the help they need. There are many ways that companies can offer mental health support, such as:
Providing mental health resources
Hosting mental health workshops
Open discussions about mental health at work
Sharing mental health content via email and social media
Anxiety, depression, and other mental health conditions typically don't go away on their own. Companies that offer mental health benefits encourage their employees to talk about their own issues and get help sooner.
6. Build a supportive community
It's easier to maintain an initiative when everyone is working towards a common goal. Take a healthy lifestyle, for instance. A great incentive to encourage employees to participate and support each other is to provide a platform for sharing fitness milestones. Whether it's through a channel on Slack or a dedicated app, these updates and discussions will help foster a supportive community. Employees can also boost their sense of community and emotional wellbeing by working together for a cause, such as volunteer work or a charity.
7. Be adaptable
When it comes to executing a wellness program at work, remember that flexibility is key. While it'd be ideal for everyone to be involved in activities and events, the reality is that it might not be possible for all parties. Instead of focusing on that, encourage employees to spend time with their loved ones and use their annual leaves and holidays as best they can.
Flexible work arrangements, such as working remotely and flexitime, are another perk that employees will appreciate. In fact, it's one of the key employee benefits trends for this year, which we cover in our latest Global Employee Benefits Trends Report 2020. Lastly, limit work-related communication to office hours to help employees balance their work and personal life and minimize the likelihood of anxiety that often comes with being "always-on".
Consider how much time your employees spend at work every year. As an employer, you can influence whether that time is spent in a healthy or unhealthy working environment, and whether the experience is more stressful than it should be. The coronavirus pandemic has highlighted the need for employee wellness programs. Now more than ever, employers and employees alike realize the importance of mental and physical health.
Whether you're looking to implement a corporate wellness program in Thailand or globally, Pacific Prime Thailand is here to help. As an insurance broker and employee benefits specialist, we can help you create the ideal employee benefits plan for your company, secure the right group health insurance, and more. If you need insurance to protect your business, your family, or yourself, look no further than Pacific Prime. Contact us for impartial advice or an obligation-free quote today.
To learn more about the health insurance market in Thailand and on a global scale, along with key drivers behind trends, challenges, and more, download Pacific Prime's latest 2019-2020 State of Health Insurance Report.
Jantra Jacobs is a content writer at Pacific Prime. On a typical work day, she writes and edits articles, guides and anything else word-related. She aims to produce content that is easy for readers to understand and enjoyable at the same time.

When she's not writing, she's likely searching for a new restaurant or cafe to try, reading or doing yoga.