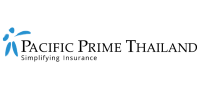 7 types of employee benefits to help attract, retain, and keep employees happy in Thailand
Employee satisfaction plays a significant role in a business's success, so it's essential to provide employee benefits that are relevant and motivating for the workforce. Additionally, top employee benefits can also help a business attract the best talent and make it easier to retain them.
In this Pacific Prime Thailand article, we'll take a look at 7 types of employee benefits that employers in the Kingdom should consider offering when attracting, retaining, and keeping employees happy – especially now during the COVID-19 pandemic and beyond.
1. Group/corporate health insurance, including coverage for dental and vision
"Health is top of mind for employees in Thailand due to the COVID-19 pandemic." – Pacific Prime Thailand
Group health insurance is a primary benefit that many prospective employees/candidates will consider in Thailand. And with health being top of mind for employees across the country due to the COVID-19 pandemic, this benefit is a definite must.
Did you know? One of the perks of offering group health insurance is that employees can seek treatment at a private hospital. This can save employees time when seeking treatment as insurers and hospitals are now offering telemedicine options.
In most cases, prospective employees in Thailand will head to the benefits offerings of a job advertisement to check if group health insurance is offered or not. Thus, employers advertising on a job search engine like JobsDB or LinkedIn recruiting should make this benefit stand out clearly among others.
Consider adding dental and vision insurance to a health insurance package
Many insurance plans in the Kingdom don't include dental insurance and vision insurance as they can increase the premiums for employers. But adding these policies can be enticing to prospective candidates. This is because routine dental and eye check-ups can be costly for employees over time. Therefore, including dental and vision coverage on an existing group health insurance plan can make a job offer more appealing to prospective candidates.
For existing employees, employers can consider enhancing benefits when a review of the current plan is due. This is because healthcare trends change over time, and health insurance cover should reflect the ongoing needs of employees.
Further reading:
2. Mental health support
"Protecting mental health by providing adequate support." – Pacific Prime Thailand
Employers in Thailand who emphasize and invest in mental health support for their employees can signal to prospective candidates that they put employees' mental health front and center. And that mental health issues should not be ignored but be prevented and tackled head-on.
More so, mental wellbeing is just as important as physical wellbeing, if not more so. Employers can provide counseling services via telephone or in-person to ensure that existing employees can handle job stress and avoid burnout. In the long run, this benefit will help employers to retain employees as employees are likely to feel happier knowing that mental health support is available.
Further reading:
3. Wellness programs and packages
"Enhance an employee benefits package by introducing a wellness package." – Pacific Prime Thailand
Employees who prioritize their health are good for business since they can reduce insurance costs and require fewer sick days. While building a gym onsite might not be possible, employers can offer employees a monthly allowance to pay for fitness classes.
However, since COVID-19 is likely to be around for a while, employers can consider offering employees access to online workout classes. Since many employees work from home and hybrid work arrangements are an option for employers, offering practical benefits like online workouts can be great for long-term health.
Employers can also provide stress reduction and smoking cessation programs to improve overall wellness and productivity. Aside from promoting healthy lifestyles, this incentive is one that many employees can appreciate from an employee benefits package.
Further reading:
4. Flexible work schedules and arrangements
"Adapting to the changing needs of employees with flexible work arrangements." – Pacific Prime Thailand
From spending more time on leisure and loved ones to managing one's commute time, employees in Thailand have certainly picked up an appetite for flexible working. Employers in Thailand that offer flexible work arrangements as part of their employees' offerings will set themselves apart from employers still following the "9-5 work model".
Further reading:
Working from home and hybrid work arrangements
Today, millions of Thai employees have found themselves working from home or adapting to a hybrid work arrangement. While the former requires employees to work from home, the latter involves the employees going into the workplace at least two to three times a week. These are great options to offer employees as it allows them to focus on a better work-life balance. Depending on employers' values, such arrangements can boost morale across the workforce, particularly if employees can choose which they would like to follow.
Additionally, offering the latest technology and tools for working at home or subscriptions to software to manage their workload can increase happiness across the workforce. More so, today's employees believe that flexible working improves concentration levels and productivity. This is invaluable for employers that want employees to remain satisfied while keeping safe and protected from COVID-19.
5. Professional career development
"Upskilling employees can benefit businesses in the long run." – Pacific Prime Thailand
The COVID-19 pandemic has impacted employees in many ways, including their outlook of the future. Some may have had their immediate plans delayed, while others have had to back out entirely. The pandemic has stalled a lot of career plans for employees, but at the same time, presented opportunities for employers to support them.
In fact, employers in Thailand can offer professional career development programs as part of their employee benefits offerings. Managers and those responsible for career development could also authorize tuition fee assistance and reimbursement. This can lower the burden for employees seeking to learn new skills while working from home.
6. Family benefits
"Happy family equals happy employees, no matter the industry." – Pacific Prime Thailand
Employees in Thailand certainly work hard to provide for their families and will most likely appreciate incentives that are family-oriented. Employers can demonstrate their understanding of putting families first by offering perks that can include paid maternity and paternity leave after birth, carers leave, or adoption, along with paid leave to care for a loved one with a severe health condition.
These benefits in Thailand are often seen as the icing on the cake for prospective employees. They are a sign that employees are encouraged to spend time with their newborn or loved one without worrying about their work or position.
7. Flexible benefits systems/platforms
"The future of employee benefits is here." – Pacific Prime Thailand
Introducing a flexible benefits system could be the most compelling reason Thai employees choose to stay or work for a company. The truth is, flexible benefits are becoming more and more popular with employees and companies. This is because, with flexible benefits, employees can choose the options that are most important to them. Employers also benefit from better control over their budget and can better understand the needs of their employees.
Learn more:
Which employee benefits should your business choose to adopt?
Every employee requires different things from their employers, so not all of the unique employee benefits listed may apply. Applying one or several incentives from the list above can be enough to help raise employee morale and retention. Aside from unique incentives, a standard employee benefits plan certainly makes your company more desirable.
Using an insurance broker like Pacific Prime Thailand helps ensure you choose the best employee benefits package and group health policy support available. Contact us today to speak with our team of experts and get a free insurance plan quotation.
​​Jantra Jacobs is a content writer at Pacific Prime. On a typical workday, she writes and edits articles, guides, and anything else word-related. She loves creating content that is both easy to understand and enjoyable to read.

In her free time, she's likely to be writing poetry and prose, geeking out on her latest interests, reading, or practicing yoga.