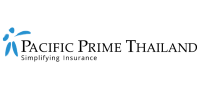 Your guide to COVID-19, insurance, and retirement visas in Thailand
Now that there are new rules for entering Thailand, with mandatory quarantine slashed from 14 days to only 1 day, many expats in the country are planning a trip back to their home country. But some elderly expats on retirement visas have been concerned and confused regarding the insurance requirements. In this Pacific Prime Thailand article, we'll tell you everything you need to know. 
Thailand's entry requirements 
Vaccinated travelers arriving by plane from an approved country/territory only have to present a negative COVID-19 result using the PCR method before they depart for Thailand, purchase a health insurance plan (non-Thai citizens only), and book a 1-night stay at a SHA+ hotel. The stay at the hotel also includes a COVID-19 PCR test and a COVID-19 antigen test to be taken after arrival. 
In addition, the certificate of entry (COE) system has also been replaced by the Thailand Pass app. Travelers will need to apply for Thailand Pass QR Code before traveling to Thailand. This is supposedly a much simpler and straightforward process than the COE system, though travelers have complained about glitches in the system. 
Further reading: Get an in-depth overview of the latest COVID-19 entry requirements in Thailand.
Health insurance to enter Thailand: Elderly expats are concerned about getting insured
According to the entry requirements, non-Thai citizens need health insurance that covers COVID-19 with a minimum coverage of USD $50,000. Given this, many elderly expats in the country are concerned that their age or pre-existing health condition would make meeting the insurance requirements at best expensive or at worst impossible, which prevents them from leaving Thailand, visiting their home country, and re-entering Thailand. 
Note: Expats with a work permit can show a valid social security card or a certified letter from their employer in lieu of a health insurance plan. That being said, a health insurance plan is highly recommended as it gives peace of mind that you'll receive the best private healthcare without having to pay out of pocket.  
Health insurance requirements for retirees
If you're wondering if there are health insurance requirements for retirees, the answer is both yes and no. Confused? You're not alone. Let's break down the following two visas for retirees: Non-immigrant O-A and Non-immigrant O extension. While there are different requirements for these two visas, including those on health insurance, they often get lumped together inaccurately as "retirement visas" in Thailand and that's where the confusion lies. 
Non-immigrant O-A visas
Non-immigrant O-A visas are available to over 50s who want to stay in Thailand for 1 year. These visas are usually obtained by applying at a Thai embassy or consulate overseas. Applicants are required to have health insurance with a minimum coverage of USD $100,000, including treatment of COVID-19. However, it's important to note that this requirement only applies to non-immigrant O-A visas. 
Note: Health insurance for those on non-immigrant O-A visas is sometimes referred to as long-stay visa insurance.
Non-immigrant O extension
Non-immigrant O extension is normally based on 'retirement' and is granted to over 50s. These visas are obtained from an immigration office within Thailand. There is currently no requirement for those on a non-immigrant O extension to have health insurance – apart from the aforementioned health insurance requirements to enter Thailand, which applies to all non-Thai citizens entering the country during these times. 
Looking for health insurance? Pacific Prime Thailand is here to help
Pacific Prime Thailand has over two decades of experience in the health insurance sector, helping expats and foreigners navigate the local healthcare system and secure adequate health coverage for their needs and budget. Whether you're looking for health insurance to enter Thailand, long-stay visa insurance, expat health insurance, or any other type of health insurance in the country, we can help. 
Get in touch with us today for 100% impartial advice, a tailored plan comparison, and a free quote, along with heaps of support and assistance throughout your insurance journey!
Suphanida aims to demystify the world of insurance by creating informative and engaging content. As a wordsmith, she spends the majority of her day writing and editing website content, blog posts, in-depth guides, and more.

Outside of work, Suphanida enjoys traveling to new places and immersing herself in different cultures.
Latest posts by Suphanida (see all)