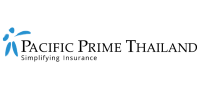 Thailand finally opens up to quarantine-free travel
Since the start of the COVID-19 pandemic when Thailand shut its borders, we've been inundated with questions similar to this one from clients and prospective clients alike: "When will Thailand reopen to tourists without quarantine?" We tirelessly updated Thailand's entry requirements in 2020, in 2021, and, most recently, explained its "Phuket Sandbox Model" and its  "Phuket Sandbox 7+7 Extension Program". So much so that we're relieved to say that the end is in sight. In this Pacific Prime Thailand article, we'll provide you with the update everyone has long been waiting for.  
Quarantine-free travel for visitors coming into the country
Whether you're a Thai resident eager to travel abroad and fly back into the country or are a foreign tourist who can't resist Thailand's stunning beaches, you might be in luck. From November 1st, 2021, Thailand will open up for quarantine-free travel for visitors under the following circumstances. 
Travelers must be fully vaccinated against COVID-19 (see below)

Travelers must arrive from one of 46 approved countries/territories (see below)

Travelers must arrive by air
Proof of vaccination
Proof of vaccination includes a Certificate of Vaccination with a vaccine approved by the Thai Ministry of Public Health or the World Health Organisation (WHO) no less than 14 days before the travel date. For those having recovered from COVID-19, proof includes a Certificate of Recovery within the last 3 months and a Certificate of Vaccination with at least one dose of the approved vaccine at least 14 days before their travel date.
Note: Children below the age of 12 who are traveling with their parents or guardians don't have to be fully vaccinated, but must have a Medical Certificate with an RT-PCR lab result indicating that COVID-19 is not detected, which has been issued no more than 72 hours before traveling.
Approved countries/territories 
The 46 approved countries/territories are Australia, Austria, Bahrain, Belgium, Bhutan, Brunei Darussalam, Bulgaria, Cambodia, Canada, Chile, China, Cyprus, Czech Republic, Denmark, Estonia, Finland, France, Germany, Greece, Hungary, Iceland, Ireland, Israel, Italy, Japan, Latvia, Lithuania, Malaysia, Malta, Netherlands, New Zealand, Norway, Poland, Portugal, Qatar, Saudi Arabia, Singapore, Slovenia, South Korea, Spain, Sweden, Switzerland, UAE, UK, USA, and Hong Kong.
As of November 1st, 17 more are added to this list, rounding the number of total approved countries/territories to 63. These include India, Taiwan, Laos, Myanmar, the Philippines, Croatia, Indonesia, Kuwait, Maldives, Mongolia, Nepal, Oman, Romania, Slovakia, Sri Lanka, Vietnam and Luxembourg.
Information about quarantine-free travel (including COVID-19 insurance)
Even though quarantine-free travel is less hassle than the alternative, there are still a number of requirements that fully vaccinated travelers visiting by air from an approved country/territory will need to comply with. Here are all of them: 
Travelers will need to ensure that they remain in an approved country/territory for the previous 21 days or more before traveling to Thailand. 
Note: In the case of returning Thai residents, it is not necessary to be in an approved country/territory for 21 days or more, as long as they are traveling from Thailand to the approved country/territory and return within the last 21 days.
Travelers will need to apply for Thailand Pass QR Code, which they can do so via

https://tp.consular.go.th/

from November 1st, 2021.
Travelers will need a Medical Certificate with an RT-PCR lab result indicating that COVID-19 is not detected, which has been issued no more than 72 hours before travelling.
Travelers who are non-Thai citizens will need to apply for COVID-19 insurance providing coverage of at least USD $50,000, including in-patient hospitalization for the whole duration that they will be in Thailand. 
Note: Looking for a COVID-19 insurance plan that meets the Thai government's requirements? Pacific Prime Thailand are experts in the field and provide unrivalled customer support and assistance.
Travelers must book a 1-night stay upon arrival at an approved quarantine facility or SHA Plus-certified hotel. 
Note: The prepayment should cover both the 1-night accommodation, the required RT-PCR COVID-19 test (for Day 0-1), and an Antigen Test Kit (ATK) (for when symptoms arise or on Day 6-7, whichever is sooner).
To find out more about the process of entering Thailand using this quarantine-free route, please head to the Thailand Authority of Tourism's (TAT's) website or contact your nearest Thai embassy/consulate. Please note that the information mentioned herein is for reference purposes only and is subject to change without prior notice. 
Quarantine travel for visitors coming into the country
Is your country not on the approved countries/territories list? Or perhaps you haven't/can't be vaccinated? Don't worry, you can still visit Thailand provided you quarantine and get tested for COVID-19 during your quarantine at your own expense. This will need to be an Alternative State Quarantine (ASQ) facility, which offers packages including accommodation, food, and COVID-19 tests. 
Note: As of October 1st, 2021, the mandatory quarantine length for unvaccinated travelers is 10 days. 
Get travel updates and COVID-19 insurance from Pacific Prime Thailand!
As we monitor Thailand travel restrictions for foreigners, we'll endeavor to keep you updated via the Pacific Prime Thailand blog. For over two decades now, we've been helping foreigners and expats understand the Thai healthcare sector and navigate the Thai health insurance landscape, as well as settle into their new life in the country. To secure travel insurance in Thailand (including COVID-19 insurance that meets the Thai government's requirement), expat health insurance in Thailand, or any other health insurance plan, we're a good bet.
Rest assured, you'll get 100% unbiased insurance advice, a tailored plan comparison, and a free quote, as well as lots of support and assistance throughout your entire insurance journey. Contact us today to get started!
Suphanida aims to demystify the world of insurance by creating informative and engaging content. As a wordsmith, she spends the majority of her day writing and editing website content, blog posts, in-depth guides, and more.

Outside of work, Suphanida enjoys traveling to new places and immersing herself in different cultures.
Latest posts by Suphanida (see all)