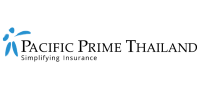 COVID-19: Thailand opens up its borders by suspending 'the Test & Go' scheme (updated May 2022)
After two years of requiring travelers to apply for a 'Certificate of Entry' or 'Thailand Pass', the Land of Smiles is easing its border restrictions by the day. Starting June 1st, 2022, Thailand Pass and entry requirements for international travelers will be simplified.
Foreign nationals are still required to apply for the Thailand Pass but will only need to provide their passport information, vaccination record, and proof of a USD $10,000 health insurance policy. On the other hand, Thais no longer need to apply for it.
If you're a prospective traveler to the country, this Pacific Prime Thailand article tells you everything you need to know about the updated travel rules.
What was the 'Test and Go' scheme?
Previously, fully-vaccinated travelers were allowed to travel to Thailand without undergoing quarantine under the Test and Go scheme. However, this was a cumbersome process that required travelers to do the following:
Travelers who tested negative on Day 1 were allowed to travel anywhere in Thailand, while those who tested positive were transferred to a hospital or hospitel (a hotel converted to a hospital for patients with mild symptoms) for treatment.
*Note that Thai nationals and foreigners enrolled in Thailand's social security program are exempt from the insurance requirement.
New and simplified travel requirements starting June 1st, 2022
Needless to say, many travelers were a bit worried about testing positive in Thailand. So in a bid to make things even easier and lure in more travelers, Thailand's Center for COVID-19 Situation Administration (CCSA) approved a simplified process for Thailand Pass registration and entry rules for overseas arrivals.
Fully vaccinated travelers no longer need to book a 1-night SHA+ hotel with airport transfer, nor do they need to take a PCR test on Day 1.
Antigen tests on Day 5 are no longer required. However, travelers are urged to monitor their health and take a test if they develop COVID-19 symptoms.
It's important to note that travelers are still required to register for a Thailand Pass in order to show proof of vaccination and an insurance policy. That being said, the minimum coverage has been reduced from USD $20,000 to USD $10,000.
Once arriving in Thailand, vaccinated travelers are required to go through a mandatory entry screening. They will be allowed entry by showing their Thailand Pass generated QR code to immigration authorities (along with the necessary visas, as required) and are free to travel anywhere in the country.
This brings Thailand one step closer to pre-pandemic days!
How about unvaccinated travelers?
What if you haven't been or can't be vaccinated? Previously, the only option for unvaccinated travelers was to quarantine for 7 days. But fret not, you too can benefit from the country's simplified entry rules.
Unvaccinated or not fully vaccinated travelers are allowed entry and are free to travel across the country, given that they upload RT-PCR or professional ATK test results within 72 hours of travel via the Thailand Pass system.
Unvaccinated travelers will also no longer need to take a pre-departure or on-arrival PCR test on Day 1.
Unvaccinated travelers are no longer required to quarantine for 5 days, nor undergo an RT-PCR on Day 5.
In the past, an exception was made for unvaccinated travelers who are able to upload proof of a negative PCR test within 72 hours of travel via the Thailand Pass system. They – like those fully vaccinated – will be allowed entry and are free to go anywhere in the kingdom.
Before you travel to paradise, remember to secure travel insurance as it is mandatory for international travelers to have USD $10,000 minimum coverage. You can always get in touch with a Pacific Prime expert and explore all the available options.
Pacific Prime Thailand can help you with all things insurance
Need insurance for entry into Thailand? As a global health insurance brokerage, catered to expats and foreigners, Pacific Prime Thailand works with a number of insurers to bring to you the best travel insurance plans. Our plans are designed to meet the Thai government's requirements and for instant Thailand Pass approvals. You're also welcome to come to us for longer-term solutions like expat health insurance, retiree health insurance, and more!
Contact us today to get started!
Suphanida aims to demystify the world of insurance by creating informative and engaging content. As a wordsmith, she spends the majority of her day writing and editing website content, blog posts, in-depth guides, and more.

Outside of work, Suphanida enjoys traveling to new places and immersing herself in different cultures.
Latest posts by Suphanida (see all)