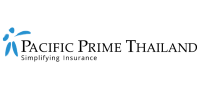 Family health insurance: 5 things to look out for
If you're living with your partner and children in Thailand, securing a robust family health insurance plan will ensure that your family gets the peace of mind you all deserve, with access to the best medical facilities in the country. While it is clear how important it is to secure health insurance in Thailand, those looking for the perfect plan will quickly come to realize that it can be tricky navigating through the hundreds and thousands of plans and coverage options available. To help familiarize you with some of the key things you should look out for, we've created the following guide on family health insurance in Thailand.
1. Finding the right coverage level
When purchasing family health insurance, you'll need to consider what level of coverage is best for your family's healthcare needs. Basic plans will typically cover your family's hospitalization costs only, while the more comprehensive plans out there will additionally cover general practitioner (GP) visits, vaccinations, health checkups, maternity, and more. Below are the three main health insurance coverage levels:
Inpatient only
When looking for health insurance, one of the first questions your broker or insurance provider will ask you is whether you're looking for an inpatient only plan or a more comprehensive plan. Inpatient plans cover healthcare treatments requiring hospitalization, i.e. care that involves an overnight stay at the hospital. It is recommended that you at least get inpatient only coverage, as hospitalization costs are often the most expensive (e.g. a hip replacement surgery at a private hospital can cost approximately THB 350,000 to 450,000 for one hip).
Inpatient & outpatient
If you're looking to benefit from more extensive healthcare coverage, a plan that includes both inpatient and outpatient cover may be the best option for you. This will provide not only hospitalization coverage, but also outpatient benefits such as GP and specialist visits, prescription medication, diagnostic tests (e.g. X-rays), etc. Some plans will also include coverage of physiotherapy and chiropractic treatments. Although this coverage level will usually be more expensive than a basic inpatient only plan, if you or your family members often need to go to the doctors, this option is highly recommended.
Full coverage
Full coverage plans go beyond inpatient and outpatient coverage to include add-on benefits such dental, vision, and maternity insurance. As extra coverage elements added to your primary health insurance plan, these benefits will come with an additional premium.
Please note that these benefits are usually attached with a waiting period, which is the time you will need to wait once you've purchased the plan before you're eligible for those particular benefits. E.g., maternity benefits are often attached with a 10 to 12 month waiting period, so if you're planning to welcome a new addition to the family, securing maternity insurance well ahead of conception is essential.
2. Local or international coverage?
As an expat looking for family health insurance in Thailand, your healthcare coverage needs will likely be different from the needs of a local Thai citizen. You can either secure a local plan that provides healthcare coverage in Thailand only, or an international health insurance plan designed for expats living in a foreign country, which covers you both in Thailand and overseas. The latter option will naturally be more expensive, simply because it covers so much more geographically. That being said, it's highly recommended for expat families, as international health insurance is globally portable, meaning that the plan will protect you wherever you go (e.g. if you relocate to another country later on).
One thing to be aware of is that most international health insurance plans will exclude USA coverage, mainly because healthcare is so expensive in the US. If you would like USA coverage, there are several options available, e.g. you can opt for emergency USA inpatient coverage or purchase a separate travel insurance policy. To discover all your USA coverage options, it often helps to talk to an experienced broker to find the best solution for your needs.
3. Coverage of pre-existing conditions
If you or one of your family members already have, or previously had any illnesses, injuries, or conditions (e.g. a heart problem), insurers will consider them a pre-existing condition, and often times any pre-existing condition will be excluded from health insurance coverage. That said, some insurers will offer the option of covering your pre-existing condition(s). For example, they may offer you the option of adding an additional premium to your plan, while other insurers may impose a waiting period on that particular condition. If you're lucky, these conditions may all be covered at no extra cost.
4. Family health insurance annual premium increases
When securing health insurance, it's important to remember that annual premium increases are inevitable. It might be tempting to buy a cheap family health insurance plan from a smaller insurer, but please note that small and mid-range insurers with less financial stability are more likely to have inconsistent premium increases, and some will even increase premiums if you've made any claims. Larger, more reputable insurers' plans will usually have more gradual premium increases. Please also note that when you or your family members reach a different age bracket (e.g. from 45 – 49 to 50 – 54), your family health insurance premium may go up significantly.
5. Adjusting your deductible and copayment
If available, you may also want to consider adjusting your deductible or copayment to get a discount on your premium. A deductible is the amount of money you will need to pay first, out of your own pocket, before your insurer pays anything. Generally speaking, the higher the deductible, the lower your premium will be. On the other hand, a copayment is the amount you will need to pay for every medical appointment. As with deductibles, introducing a copayment to your plan will help lower your premiums, but if you or your family members require frequent visits to the doctors, a high copayment can be risky.
With so many things to look out for, it can pay to seek professional advice from an established broker. To learn more about family health insurance, be sure to contact the helpful experts at Pacific Prime today.
Jessica Lindeman is a Content Strategist at Pacific Prime. She comes to work every day living and breathing the motto of "simplifying insurance", and injects her unbridled enthusiasm for health and insurance related topics into every article and piece of content she creates for Pacific Prime. When she's not typing away on her keyboard, she's reading poetry, fueling her insatiable wanderlust, getting her coffee fix, and perpetually browsing animal Instagram accounts.