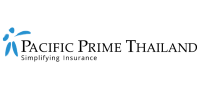 An expat's guide to getting married in Thailand
If you've been planning to throw your dream wedding on the beautiful beaches of Thailand (or any other exotic location in this Southeast Asian nation), and celebrating your union with loved ones from all over the world, then chances are you've had your wedding plans shelved due to the unprecedented events of the past year (yes, we're talking about COVID-19 travel restrictions and social distancing guidelines).
But with vaccine rollouts happening in many countries and Thailand (finally!) looking to ease travel restrictions in the coming months, here's to hoping that wedding bells will soon be ringing for you and your partner during the better part of this year! Between sending out the invitations and choosing the perfect venue, you'll also need to deal with legal and practical matters, which is where this Pacific Prime Thailand article comes in!
Going for a pre-marital health checkup
Although going for a pre-marital health check-up is not a prerequisite for getting married, it's something that we highly recommend – especially if you're planning to start a family at some point in the near future. There are a number of pre-marital health check-up packages at leading hospitals in Thailand, which will help you detect any fertility and health complications, as well as hereditary defects. This is valuable information to know beforehand, as it'll provide you with enough time to discuss and deal with your issues before you tie the knot.
For example, the pre-marital health check-up package offered by Vichaiyut Hospital in Bangkok costs THB ฿3,000 for males and THB ฿3,200 for females. However, if you schedule the checkup on the same day, you'll get a discount and the package will cost only THB ฿5,900 per couple. Note that this price is exclusively available for Thai citizens and foreigners who are permanently living in Thailand.
A word about 'marriage registration' and 'marriage ceremonies'
Now for the fun part: the marriage ceremony! Thailand is a popular destination to get married in due to its breathtaking venues – from serene beaches to rustic mountains and everything in between. What's more, the country also has a rich culture and heritage to partake in. The icing on the cake? It also offers excellent value for money, which you'll find in the form of wedding ceremony packages catering to different religions (or no religion) offered by leading hotels.
However, it's important to point out that any religious or non-religious marriage ceremony you have in Thailand won't be legally recognized either in the country or anywhere else – unless you also have a marriage registration, which is what we'll cover in the next section. You can choose to have a marriage ceremony with or without marriage registration, or skip the marriage ceremony altogether and only have the marriage registration.
Your three-step guide to registering a marriage
So, how do you register a marriage in Thailand? Whether you're a foreigner marrying another foreigner, or a foreigner marrying a Thai national, registering a marriage in Thailand involves a fair bit of paperwork, and running around to and from your embassy/embassies. You also need to be resident in Thailand for at least 3 days before you register the marriage and allow at least 1 day for the paperwork to be processed. Here's a three-step guide for you to follow:
Step 1: Determining whether or not you can get married
To start with, you should check whether or not you and your partner are free to get married under Thai law:
Both parties should be over the age of 17 or should be of marriageable age in accordance with the laws of your home country. Note that the court may allow couples to marry before attaining such age if there is an appropriate reason for it.
Both parties should not be an insane person.
Both parties should not be blood relations in the direct ascendant or descendant line, or be brothers or sisters of full or half-blood.
Both parties should not have the same adoptive parents.
Both parties should not have a legal spouse at the time of marriage. For women whose husband has passed away or whose marriage has been terminated, the marriage can only take place 310 days after the event, but before such a period if:

A child has been born during this time
The divorced couple remarries
There is a certificate showing that the woman is not pregnant
There is a court order allowing the woman to marry
Step 2: Gathering all the required documents
The next step is to gather all the required documents, which will differ based on whether you're a foreigner or a Thai citizen.
Foreigners (If you or your partner are foreign citizens):
Foreign citizens will need to obtain an 'Affirmation of Freedom to Marry' document from their embassy. The process of obtaining one varies depending on your embassy – so make sure you check with them. Typically, you'll need to present your passport. If you've been previously married, you'll also need to provide documents attesting to the legal termination of your previous marriage(s).
The 'Affirmation of Freedom to Marry' document that you've received from your embassy must also be translated into the Thai language. There are a number of translation services in the country, but you'll need to make sure you choose a certified translation service that provides you with a certified stamp. Finally, take this translated document to the Thai Ministry of Foreign Affairs to get it legalized.
Thais (If you're marrying a Thai citizen):
The good news is that there are fewer documents and steps involved for Thai citizens who want to register a marriage. They will simply need to provide their Thai identification card and their housing registration certificate. What's more, if they have been previously married, they also have to show proof that the marriage has ended. This could be in the form of proof of divorce or proof of spousal death.
Step 3: Registering your marriage
You're one step closer to registering your marriage. You'll need to head to a local district office, also known as an 'amphur' or 'khet' in Thai.
The local district office is responsible for officially recording marriages, and this step means that your marriage to your spouse is legally binding – both in Thailand and overseas. To register the marriage, you simply have to submit all the aforementioned documents to the local district office and bring along two witnesses. The local district office will then issue you with a marriage certificate in Thai. You may translate the certificate into English and/or your native language.
Next, you'll need to visit the Ministry of Foreign Affairs to file your translated document. This officially records the marriage. You must also report your marriage to your home country by taking the documents to your embassy. And congratulations! You are finally done with the paperwork and you can celebrate by throwing a dream wedding, and celebrating with your family and friends!
Pro tip: If you have married a Thai citizen, then you may also be able to apply for a Non-immigrant O visa to stay in Thailand. Learn more about Thai visa requirements in 2021!
Planning a family and securing maternity insurance
After your pre-marital check-up and marriage registration, you may decide that the time is right to start a family. There are a number of things to consider, chief of them being finances. Raising a child is not cheap – starting with the cost of maternity care in Thailand and going all the way to sending your child to an international school. At least there's a clever way to save money on the former – a good maternity insurance plan.
Maternity insurance will enable you to access the best private hospitals in Thailand and get top-notch healthcare during your pregnancy – all without needing to pay out of pocket. That being said, the catch is that virtually all maternity insurance plans come with a 'waiting period' of at least 10 to 12 months. Effectively, this means you need to secure maternity insurance at least 10 to 12 months before you get pregnant.
Read more: Already expecting a child? Read about how pregnant women should take care of themselves during the COVID-19 pandemic. 
Contact Pacific Prime Thailand today!
Pacific Prime Thailand is a leading health insurance broker, and has over two decades of experience helping expats navigate the healthcare and health insurance landscape in the country. Whether you're looking for insurance for yourself or insurance for your expat family, you're more than welcome to reach out to us. We can also advise you on your maternity insurance options should you require that.
Our expert insurance advisors will help you determine your health insurance needs and provide you with a tailored plan comparison, so that you can select the most appropriate plan. In addition to this, you'll also get a whole host of support services completely free of charge versus going directly to the insurer. This includes administration assistance, insurer liaison, claims support, and so much more!
Contact us today to begin your insurance journey!
Suphanida aims to demystify the world of insurance by creating informative and engaging content. As a wordsmith, she spends the majority of her day writing and editing website content, blog posts, in-depth guides, and more.

Outside of work, Suphanida enjoys traveling to new places and immersing herself in different cultures.
Latest posts by Suphanida (see all)