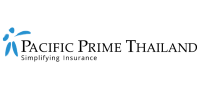 Types of insurance for your newborn
Any new parent knows that bringing a child into the world comes with many responsibilities. Diapers that constantly need changing, mouths that often need feeding, and not getting enough rest are some of the challenges that parents have to deal with.
Aside from the long list of caregiving needs that your baby will require, another important area that all parents should consider is purchasing the proper insurance for their newborn. In this Pacific Prime Thailand article, we will take a look at some of the most important health insurance policies that you should think about getting for your baby.
Why you should buy newborn health insurance as early as possible
While there are many different reasons why you should get health insurance for your newborn as soon as possible, the key reason is insurability.
Let's assume that your baby is delivered without any issues, such as congenital disorder or other complications. With a clean bill of health, your child has access to full coverage from any insurance policy that you purchase for them – free of exclusions or any add-ons to the premiums. If illness occurs later on in life, the insurer will have to continue offering coverage for the duration of the policy.
This is the reason why it's ideal to purchase insurance policies when your child is younger and healthier, instead of buying it later on when he or she may be diagnosed with a chronic disease or illness. The chance of an unexpected condition surfacing only grows the longer you wait to purchase newborn health insurance.
Even a one-off incident like a fit, which is quite common with babies, can cause an underwriter to require more details and information during the insurance application process. As a result, the underwriter may end up excluding the condition from coverage or rejecting the application entirely.
Health insurance products you should get for your baby
Now that you understand why it's a good idea to purchase newborn health insurance policies as early as possible, we'll take a look at some of the health insurance products you should think about getting.
Critical illness plan
While it is tough to imagine, the fact of the matter is that anyone can develop a critical illness at any time – and children are no exception. A critical illness plan offers a lump sum payout that can help cover costs of medication, alternative treatments, and home care if needed.
For example, if a child has a critical illness, a parent may want to stop working for some time to provide care for the child. A critical illness plan will provide the family with the money needed for such an arrangement to work. Essentially, it offers financial relief to families when they need it the most.
Term vs whole life
A whole life insurance plan is often the more affordable option when it comes to insuring a newborn. The reason behind this is that most whole life plans have a limited pay period, which is typically about 20 years. After this period, the individual will have coverage for life. This means that your child will already have critical illness coverage in their adulthood, without any additional payments.
Despite having a significantly lower premium, a term plan requires parents, and later on their children, to pay annually for the premiums while it is in effect.
Advantages of a whole life plan
There are two advantages that newborns have over adults when it comes to a whole life plan. To begin with, they pay lower premiums than adults looking for the same amount of coverage. This is because adults are considered more high risk than healthy newborns and have to pay higher premiums as a result.
What's more, starting at a younger age means that a newborn is going to make more out of 'whole life' insurance coverage than an adult due to a longer life expectancy. Besides paying less for the same type of coverage, your newborn child is likely to enjoy coverage for longer in comparison to an adult.
Personal accident plan
Buying a personal accident plan for your newborn covers them against potential sickness, accidents, and injuries. Falling under the category of general insurance policies, personal accident plans offer policyholders with coverage if an accident occurs. Depending on the situation, payout can either be in the form of a lump-sum payout or reimbursement and can be used to make up for medical expenses, pediatrician fees, and other costs related to your child's illness.
Personal accident plans are a practical addition to other existing health insurance policies. Coverage is often lower despite being more extensive, and premiums also tend to be more affordable. Additionally, you may want to purchase coverage that protects your child against highly infectious illnesses such as Hand, Foot, and Mouth Disease, which is a common viral illness that usually affects young children.
Choosing the best private health insurance
Along with buying insurance for your newborn, you'll also want to evaluate your personal insurance requirements. Adding another member to the family means requiring additional financial protection to ensure that your loved ones are taken care of financially in case anything should happen to you.
If you're looking for the best health insurance for your baby or would like to find out what your family options are, contact our team of experts today. At Pacific Prime Thailand, we provide a wide range of health insurance plans that can be tailored to match your unique requirements. Get in touch for a free quote and plan comparison today.
Jantra Jacobs is a content writer at Pacific Prime. On a typical work day, she writes and edits articles, guides and anything else word-related. She aims to produce content that is easy for readers to understand and enjoyable at the same time.

When she's not writing, she's likely searching for a new restaurant or cafe to try, reading or doing yoga.