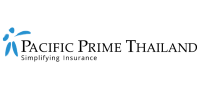 Looking at short term health insurance in Thailand
Anyone living in Thailand likely already knows that the country is one of the biggest tourist destinations on earth. With verdant jungles to white sand beaches to activities of all kinds the country has a lot to offer. In fact, according to Reuters, Thailand welcomed 32.6 million visitors in 2016. When coming to Thailand for either a short or extended stay there is always a chance that something can go wrong leaving you at the hospital or doctor's office. Paying a medical bill can put a damper on holiday fun and funds and that is why many travel experts suggest securing short health term insurance. Let's take a look at short term health insurance in Thailand.
Define: Short term health insurance in Thailand
Short term health insurance is actually a form of coverage that comes included in travel insurance plans. In other words, it is synonymous with travel insurance. As such, it is meant to be purchased for periods of usually less than one year. In other words, short term health insurance in Thailand is actually part of a travel insurance plan.
In many cases, people who purchase this type of insurance are those who are going on vacation and who want cover from accidents and potential medical issues that may emerge while you are out of the country or province.
Unlike their longer-term cousins, full health insurance plans, these plans are not designed to provide coverage for more than one year. That said, travel insurance plans will actually cover more than just health issues (more on that below), which can make them beneficial for people who travel.     
What does travel insurance in Thailand cover?
Travel insurance plans sold in Thailand will cover a wide range of travel related mishaps. While there are a wealth of plans available, the majority will cover a core set of situations including:
Emergency healthcare

Medical evacuation or repatriation of remains

Accidental injury, dismemberment, or death

Travel delays

Cancelled flights/transportation

Delayed, lost, damaged, or stolen luggage
Some plans will cover more than this, but it is important to note that plans will have different levels of coverage and limits related to what they cover. For example, the medical coverage they provide is meant to be for emergencies only.
If you plan on going to another country or even province for an elective surgery travel insurance will not cover it. Think of these plans as providing enough coverage to see you well enough to travel home where your main health insurance plan can take over the cost of care.
What doesn't it cover?
This is an important question to ask as it can be surprising what these plans do not cover. As mentioned above, they will not cover healthcare that is not an emergency. Insurers will also not usually cover care related to pre-existing conditions even if it is an emergency. Beyond that, many plans will not cover any damages that come from partaking in extreme sports like skiing, climbing, racing, professional sports, etc.
Some plans will also not cover the loss of any items if you take unnecessary risks that could impact the chance of something going wrong. For example, if you are in a hotel where there is a warning to lock valuables in your safe and you leave your passport and Visa card on the bed where it is stolen. If an insurer finds this has happened, they might deny your claim.
It would be a good idea to ensure that you read the Terms and Conditions included with any plan you are considering as they will highlight exactly what is and isn't covered. Be sure to also look at the limits attached to the plan, as some might be quite low. This will mean that you might have to pay for something out of pocket, or the plan won't cover the full value of certain things.
Finally, you should be aware that travel insurance plans sold in Thailand will not cover any care in your home province. E.g., if you live in Bangkok, a travel plan purchased in Bangkok will not cover you there. Plans will cover you for trips within Thailand, but will usually place a limit on cover within a certain distance from your home province/city.  
How do I find a plan
These days, one of the most common ways people purchase short term health insurance in Thailand is through the airline when you purchase your ticket. While these plans are adequate on paper, they often have low coverage limits and exclusions that other plans won't have. It would be a good idea to review the plan documentation before purchasing insurance from the airlines.
Probably the best way to ensure you get the best short term health insurance plan in Thailand is to talk with a broker like Pacific Prime. We can help you identify a plan that works for your needs and can even help you find a plan that will cover you throughout multiple trips.
One important thing to be aware of here is that if you are coming to Thailand on vacation, it is advisable to secure travel insurance in your home country, before coming here.
If you would like to learn more about travel insurance, or short term health insurance in Thailand please contact us today.
Jessica Lindeman is a Content Strategist at Pacific Prime. She comes to work every day living and breathing the motto of "simplifying insurance", and injects her unbridled enthusiasm for health and insurance related topics into every article and piece of content she creates for Pacific Prime. When she's not typing away on her keyboard, she's reading poetry, fueling her insatiable wanderlust, getting her coffee fix, and perpetually browsing animal Instagram accounts.