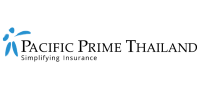 The boom of plastic surgery in Thailand
Plastic surgery, also known as cosmetic surgery, is hugely popular in Thailand. The high quality and specialist skills of the surgeons, the first-class hospital treatments, and the affordable cost all add up to a satisfying all-around package. Not surprisingly, people come from all over the world travel to Thailand to fix their physical imperfections.
However, any form of surgery comes with its own health risks, which is why virtually all cases of plastic surgery are excluded from health insurance coverage in Thailand, unless it is considered medically necessary, such as breast reconstruction surgery for mastectomy.
In this Pacific Prime Thailand article, we will discuss the popularity of plastic surgery in Thailand, the risks of plastic surgery procedures, and the implications on health insurance.
Plastic surgery in Thailand
Prior to the pandemic, millions of people flocked to Thailand every year to take advantage of the country's modern healthcare facilities, top-notch surgeons, and state-of-the-art equipment. They form the cohort of travelers that go to Thailand purely for the medical tourism industry. For many years, the country has been known for offering a range of procedures and surgeries performed by doctors who have received specialist training in Western nations.
The cost of plastic surgery in Thailand is more affordable than in other destinations around the world. A patient could potentially save thousands by electing to have their procedure abroad in Thailand. Thailand is also a top destination for plastic surgery because it's home to spectacular natural beauty, with majestic beaches in the south and cool, refreshing mountain ranges in the north. There is also the added temptation to recover post-procedure in luxury hotels or holed up in a beautiful beach resort.
What are the common procedures that medical tourists opt for in Thailand?
Most plastic surgery institutes offer a comprehensive range of plastic surgery aimed at reshaping the appearance and improving lifestyles, as we will explore below.
Breast Augmentation
This procedure is also known as 'augmentation mammoplasty', which involves using implants to tone, volumize, and enhance the attractiveness or appeal of the entire chest area. Admission for elective surgery normally lasts for 1-2 days after which, on discharge, you are allowed to continue resting at home. Surgeons will warn against any heavy lifting, exercise, or any other strenuous activity. The risks associated with this procedure include:
Infection
Nerve injury
Numbness around the areola and nipples
Possible leakage over time leading to revision surgery
Rhinoplasty
Also known as a nose job, rhinoplasty is one of the most popular plastic surgeries globally. This is because the procedure is also performed to overcome health problems, such as those caused by an abnormal nose structure or cavity. Along with fixing health problems, rhinoplasty is performed to improve the appearance and nose features for cosmetic reasons. The procedures vary depending on the individual and could be either a nose implant or removal surgery, nose reshaping, or augmentation rhinoplasty.
The risk associated with this form of surgery is again worth noting. After the procedure, you may experience:
Hematoma
Poor healing at the site of incision
Damage to subcutaneous blood vessels
Underlying nerves
Abdominoplasty
An abdominoplasty (commonly known as a tummy tuck) is a standard procedure that removes excess skin and fat from the lower and middle region of the abdomen. Doing so helps tighten the wall of the abdominal muscles, which enhances the appearance of the abdominal region of the body. The risk of proceeding with a tummy tuck includes:
Hematoma or bleeding in the abdominal region
Infection
Blood clots
Numbness of the area of the incision
Anesthetic risks
A full consultation with your surgeon will normally give you a better understanding of what to expect and prepare for. Before the procedure, the patient may be required to stay in the hospital for at least 2-3 days to prepare for additional tests or scans and remain nil-by-mouth before the procedure. After the procedure, the patient may be required to stay to recover for 5-7 days with frequent follow-up checks after discharge for removal of stitches and wound cleaning.
Rhytidectomy
This procedure is commonly known as a facelift and can improve the visible signs of sagging skin around the face and neck as we age. Reasons why patients opt for a facelift include:
Fat tissue has been displaced from the muscles.
Loss of muscle tone in the lower face may create jowls. Jowls are the lower part of a person's cheek, where the skin droops. Around the lower jaw, saggy skin also creates an impression of possessing a double chin.
As the procedure is focused on the face and neck, it is important that the incision sites are not subject to any excessive force or sudden movements, which may damage the incision cuts and prohibit the healing process.
Liposuction
The purpose of liposuction is to remove the excess fat under the skin. The removal of fat can be done on your hips, belly, buttocks, back, arms, or face to improve the figure and appearance. This procedure normally occurs in tangent with other procedures such as breast reductions, tummy tucks, and facelifts.
Some of the risks attached to this surgery include:
Bleeding
Fat necrosis
Skin contour irregularities
Sagging of the skin
Possible scarring in areas that do not heal fully
What are some of the best medical facilities for cosmetic surgery in Thailand?
Some of the top-rated hospitals and facilities that offer a wide range of plastic surgery procedures include:
Sikarin Hospital in Bangkok
Thainakarin Hospital in Bangkok
Phi Beauty Clinic in Phuket
B. Care Medical Center in Bangkok
Radiant Medical Phuket
Nirunda in Bangkok
Absolute Care Clinic in Chiang Mai
Chiangmai Ram Hospital in Chiang Mai
Pyoderma in Bangkok
Bangpakok 9 International Hospital in Bangkok
Costs of plastic surgery in Thailand
The cost of plastic surgery procedures will vary as there are many different tiers and levels of treatment. Top-end hospitals can charge high, owing to their excellent facilities and reputable staff. Conversely, smaller institutions may be cheaper, but standards may not be as high. Below is a table according to Bangkok Hospital, listing some of the procedures they offer and their prices.
Procedure
Length of Stay

(nights)

Price (Baht)
Breast Augmentation
1
164,000
Breast reduction
1
246,000
Face & Neck Lift
1
240,000
Full Abdominoplasty with liposuction
3
303,000
Liposuction (thighs & buttock) with Vaser
1
162,000
Rhinoplasty – reduction
1
180,000
Source: Bangkok Hospital
Tips to consider when making the decision to opt for plastic surgery
Doing research before you make a life-changing decision is imperative. Dedicating the time to finding a top-notch facility for your procedure and the best medical team with credentials that can also speak English will make the entire process easier and safer. It's advisable to keep the following in mind:
Request a tour of the facilities and the chance to meet and know the medical team before undergoing the procedure.
Check that the medical team is qualified and fully insured.
Do your due diligence to review the past procedures, successes, and any uneventful procedures to give you a broader perspective to weigh your risks.
Request for official certification of associations that the medical team and facility are part of. For example, the International Society of Aesthetic Plastic Surgery (ISAPS) and the International Confederation for Plastic, Reconstructive and Aesthetic Surgery (IPRAS) are recognized by international bodies.
Health insurance in Thailand
When looking to secure comprehensive health insurance plans in Thailand, the golden rule is that insurers will not cover elective procedures. These are procedures that are scheduled in advance and are not deemed a medical emergency. Therefore, all plastic/cosmetic surgery procedures are excluded. For further information, check our infographic for an easy-to-understand summary of health insurance exclusions.
If you require expat health insurance, you can be reassured that Pacific Prime Thailand has the right plan to cover your needs and within your budget. The process is relatively straightforward with the help of an expert broker like ours. However, as with any insurance that you get, there will be certain attached terms and conditions that health insurance companies will consider before underwriting your policy.
As a fully licensed insurance brokerage company, Pacific Prime Thailand is proud to offer exceptional policies in partnership with the industry's best insurance companies for travelers and expats alike.
Contact us for impartial advice and a free insurance plan quotation today.
Jimmy is a content writer who helps simplify insurance for readers interested in international private medical insurance. He is on a mission in Thailand to support locals, expatriates, and businesses by bring the latest news and updates to his Pacific Prime blog articles.

His expert view and wealth of knowledge on insurance can also be found in his blogs for China, Dubai, Hong Kong, and Singapore.