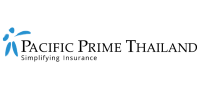 Retirement in Thailand: what you need to know about settling abroad
With the cost of care forever rising and many young families finding it tough to get by financially, many parents are now reconsidering their retirement plans. For some, extending their career past the retirement age might be a necessary path. Others are looking at downsizing and liquidating large assets in order to reduce their need for support from their adult children. A growing number of couples, however, are looking beyond their country's borders to see what potential and opportunities lie in retiring abroad.
Retirement in Thailand has been the solution for many expatriates already. Settling down in your later years might seem like something from the movie The Best Exotic Marigold Hotel, but it's actually a reality for many foreign retirees already. There's a whole host of good reasons to consider the Land of Smiles as your retirement destination. This week, Pacific Prime Thailand explains what you need to know if you think putting your feet up in this paradise might be for you.
Why retire in Thailand?
There's a lot to like about Thailand if you're weighing up retirement locations. While most expatriates in the country are still of working age, approximately 7% of foreigners living in Thailand were aged 60 and older. Chief among them were Chinese, British, Japanese, Indian, and German expats, with a significant population of migrants also coming from neighbouring Southeast Asian nations. If you're wondering why you should follow these expats to the Land of Smiles, here are a few quick reasons:
Lower cost of living
Affordable housing and transport costs are what make Thailand one of the cheapest places to live in Southeast Asia. While imported food can be a bit more expensive, and branded clothing and luxury items also pricey, local options can help you stretch your budget out much further than you might in your home country. In fact, the cost of living in Thailand is 43% cheaper than in the United States, and 47% cheaper than the UK.
Weather and location
The beaches of Thailand are legendary, with places like Rawai, Ao Nang, and Karon being listed by TripAdvisor as having some of the best in the country. While monsoon season can last from July to October, the rest of the calendar can be used for making the most of the country's beaches and islands, exploring the countryside and traditional cultural sights, or getting swept up in the buzzing lights of the cities.
Thailand as a travel base
While Thailand has its own treasures to discover and experience, the cost of travel in Southeast Asia is so ridiculously affordable, you'd be silly not to get out of Thailand now and again. With countries like Laos, Cambodia, Vietnam, and the Philippines nearby, there's a reason why aviation experts are predicting that the region will account for 10% of new jet sales over the next two decades.
Easy transition for foreigners
Despite being half a world away, Thailand can be a refreshing surprise when it comes to visitors with concerns about language barriers and settling-in worries. Many local Thais in metropolitan areas will speak English well, particularly in the southern half of the country. As well as friendly locals, Thailand is also host to more than 20 million visitors a year, with a number of well-established expat communities and support groups around the country.
Where are the popular places to retire in Thailand?
Expats choosing to spend their retirement in Thailand can choose anywhere in the country, although you'll often find them in the following locations:
Bangkok, the buzzing cosmopolitan capital

Chiang Mai, the northern home of outdoor adventure

Phuket, perfect for beach lovers and nightlife

Hua Hin, a small fishing village with a strong expat community

Chiang Rai, the rural home for those looking for more affordable peace and quiet
Of course, the entire country is your oyster, and where you choose to settle will depend on you. Keep in mind, gaining approval to stay in Thailand is important, but the process can be fairly straightforward.
 A Retirement Visa will also require that you report your stay every 90 days to the Immigration Police
Visa requirements for retirement in Thailand
Applying for a Retirement Visa takes four steps. The first is applying for a non-immigrant visa through the Thai consulate. This step requires proving that you have adequate funds to cover your costs in the country, which means showing proof of:
A bank account holding THB 800,000 (USD 24,000); or

A monthly income of at least THB 65,000 (USD 1,950); or

A combination of both (Bank account + 12 months of income = THB 800,000)
Once this is approved, you will also need to obtain a one-year Retirement Visa – which you need to be 50 years of age or older, have a Thai bank book, and have a letter from your Thai bank to apply for. You'll also need to provide photos, a departure card, and your passport.
You will also need to secure an Extension of Stay (EoS) and Re-entry Permit (RP) for your time in Thailand. People may often confuse the two as being the same document, however, your EoS controls the date in which you are legally allowed in Thailand, while your RP simply allows you to leave and come back before your EoS date without issue. Otherwise, leaving Thailand without an RP will automatically invalidate your EoS.
Finally, a Retirement Visa will also require that you report your stay every 90 days to the Immigration Police, and verify your address. Employment is also forbidden on a Retirement Visa in Thailand.
What else should I consider before I pack my bags?
Retirement in Thailand can be a beautiful experience, as it should be. However, it doesn't change the fact that our later years are where we experience the most medical risk. Those of us who worked hard, physical jobs may notice stiffening joints and bones, while others might be concerned about family hereditary conditions more so than when they were younger.
The good news is that we've written a lot about the healthcare system and options in Thailand; we ought to, we're health and wellbeing experts. If you're wanting more information on what medical services are like in the Land of Smiles, check out our other blog posts:
In a nutshell, Thailand is a great place for healthcare services in Southeast Asia. The country has long been a destination for international medical tourism, and investment into the sector has been high, allowing the country to maintain a good reputation. The public sector provides adequate care, but the private sector is generally a lot more developed and advanced.
The cost of healthcare in Thailand is usually a lot less expensive than in, say, the United States, where a heart bypass can cost USD 123,000. The same procedure costs only USD 15,000 in the Thailand. Procedures like hip replacements, knee replacements, and cataract surgery can all be between 40-60% cheaper in Thailand. This is great news in terms of cost comparison, however actually having to pay it out-of-pocket can seriously dent your retirement savings.
Securing health insurance for your retirement in Thailand
Many retirees in Thailand avoid being lumped with medical expenses by securing comprehensive medical insurance. There are a wide range of local and international insurers to choose from, as well as a number of different policies that can provide medical coverage solely within Thailand, or even ones that will additionally cover you during travel around the rest of Southeast Asia, or even back to your home country for visits.
Premium prices can be flexible, as can your coverage and benefit limits. Seeking insurance through a reputable and experienced broker, such as Pacific Prime Thailand, can take the hassle out of trying to understand the Thailand health insurance market, and leave you more time for planning your retirement, or just enjoying your days. For a free quote, or some free, no obligation advice, contact the team at Pacific Prime Thailand today!