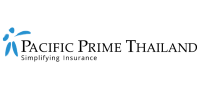 New infographic on international insurance inflation around the world
Following the successful launch of our International Private Medical Insurance Inflation – 2018 report earlier this month, our marketing department has produced a new infographic that touches on some of the key points the industry-leading white paper discusses. This resource can be just the type of introduction you'll need for those of you who haven't yet downloaded your free copy of the IPMI inflation report.
What is the the international insurance inflation report?
The International Private Medical Insurance Inflation – 2018 report is a widely respected industry resource that offers a range of insights for both consumers and market players. Some of the key insights revealed include:
Inflation rates of 8 major plans offered by 7 IPMI insurers in 2017

Average global IPMI inflation rates from 2009 to 2017

Compound Annual Growth Rates (CAGR) of premiums from 2009 to 2017

Average inflation by insurer in 2017, as well as the past five years

Average inflation across three key regions, in ten IPMI-popular countries
The entire report is available online here, or your can download your own copy for free here.
What does the infographic show?
For those not yet ready to dive straight into our lengthy report, a brief infographic has been created to cover some of its major points. Getting your own copy of the infographic is as simple as clicking the image below, or visiting Pacific Prime's website.
Our marketing team have created this infographic on international insurance inflation to help you get a better understanding of why you might find the IPMI report useful.
Average IPMI Inflation
Our latest infographic provides visual look at the way in which international private medical insurance inflation rates stack up in 2017, plus how they've tracked over time. The CAGR and Consumer Price Inflation rates are included for comparison purposes.
Premium rates over time
Have premiums increased or decreased over time, and by how much? The infographic shares country-specific data to help consumers understand just what sort of movement their international insurance prices have made.
Key IPMI report takeaways
Summing up the key points of each of the report's sections, the infographic offers three key statements that all readers should take away from reading it.
Driving forces of IPMI premium change
Focusing on the key drivers influencing the costs of international health insurance around the world, the infographic provides some examples of why things like increased compliance and regulation are affecting international insurance inflation.
Do I need to read the report if I download the infographic?
Those just looking for a brief summary of what's happening in the world of international private medical insurance may not need to go much further than the infographic itself. It's a useful, self-contained resource that can provide just enough context to help you make a more informed decision for your next IPMI purchase.
If you'd like a bit more information, then downloading the International Private Medical Insurance Inflation – 2018 report will offer a much more in-depth insight into the insurance industry, such as:
Which international insurer had the lowest IPMI inflation rate in 2017?

Which insurer has had the lowest IPMI inflation rate for the past five years?

What countries have seen the highest IPMI rate increase?

What are some of the common trends being seen in the IPMI market?
International insurance inflation doesn't need to be confusing. Pacific Prime Thailand is committed to simplifying insurance for consumers and industry players alike – and that includes an article we wrote previously on insurance inflation in Thailand a few weeks ago. Contact us now to learn about IPMI in Thailand and around the globe, or visit our website to find out more today.