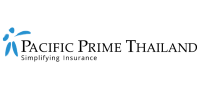 Songkran 2022: What to expect for the Thai New Year
Songkran, also known as the Water Splashing Festival, is the most important holiday in Thailand. Its name literally means "to move" or "movement" in Thai. Songkran celebrates the sun moving from one zodiac position (Pisces) to another (Aries). Citywide water fights are what the holiday is known for, but it's also the time to celebrate family bonds and enrich religious intentions. Here's all you need to know about Songkran 2022 and the COVID-19 pandemic restrictions in this Pacific Prime Thailand article.
When is Songkran 2022?
Songkran is held from April 13th to April 15th every year. However, holidays can last for 5 to 10 days or more for many provinces. You can usually expect to see an official opening ceremony on April 13th in big cities across the Land of Smiles. Keep in mind they may be affected by the pandemic arrangements this year.
The three days of Songkran
See below for a brief overview of the major days of celebrations during Songkran.
Maha Songkran, or 'Great Songkran', is a day dedicated to senior appreciation in the Kingdom. Families usually pay tribute to their elderly relatives by showering them with gifts and traditional sweets. This is the day where the biggest water fights happen and is also a transitional day between the old year and the new year.
This celebrates the Thai New Year's Eve. For many, it's a National Family Day where families are encouraged to spend quality time together. A common tradition is the collection of sand (meant to symbolize dirt collected on their feet in the past year) and taking it to monasteries and temples.
Wan Thaloeng Sok (April 15) 
Translated to 'to begin a new year or era', this is the first day of the Thai New Year. It's a joyous one as people take to the streets for water fights, concerts, street food, and so much more.
How to celebrate Songkran 2022
Water is a symbol of renewal in Buddhism and the star of Songkran. Thais splash water on statues of Buddha for good luck and bathe the hands of elderly people to receive blessings in return. Most families also clean their house together to wash away bad luck and prepare for a brand new start to the year.
Younger generations especially like to celebrate the New Year by gathering in the streets for huge water fights. For this reason, streets are usually closed off to traffic to be used as arenas during this time. It's also a bonus that April happens to be the hottest time of the year in Thailand when you'd be in need of cooling down. From water guns to buckets, all is fair game. Feel free to join in!
Tips for the best Songkran Festival
Prepare for crowded streets and heavy traffic.
Book hotels in advance.
Celebrations generally begin at 10 am and continue until 8 am.
Stay indoors if you do not like getting soaked.
The local monks are highly revered and not to be drenched.
Waterproof your essentials such as wallets and mobile phones to avoid any damage if you will be spending time outside.
Wish everyone a 'Sawadee Bee Mai' or 'Happy New Year' in Thai.
COVID-19 restrictions for Songkran 2022
Water splashing is finally allowed after years of dry Songkran! Nonetheless, the pandemic is still far from over. Thailand's health authorities are also urging people who have had two to three doses of the COVID-19 vaccines to get their booster shots before travel. Here's what you can and can't do and travel restrictions for Songkran 2022.
What you can do:
Water play (i.e. soft sprinkling in the traditional sense) is allowed only in enclosed spaces or organized events but not in public areas. Unfortunately, this means the likes of water guns will not be allowed.
Mass gatherings and live music performances with up to 1,000 participants can be held. However, there will be no selling and drinking of alcoholic beverages.
Restaurants and bars may serve booze until 11:00 pm. The selling and consumption of alcohol are only allowed at these establishments.
Remember to follow basic COVID-19 measures, such as mask-wearing and social distancing at all times. Note that Bangkok's Khao San Road, a tourist hotspot, will be canceling their Songkran celebrations this year.
Travel requirements
Looking to take part in the Land of Smiles' biggest celebrations of the year? Here's what you need to know as a tourist.
Pre-departure requirements
International travelers under the Test & Go and Sandbox schemes do not require a negative PCR test certificate issued within 72 hours of departure starting from April 1st, 2022.
Arrival requirements
Take a RT-PCR test upon arrival and wait at a SHA+ hotel (i.e. a hotel where more than 70% of the staff is fully vaccinated) until you receive a negative test result. You can usually receive yours within 4 hours of testing. On day 5 of your stay in Thailand, take an ATK self-test and report the result via the Thailand Pass app.
Requirements for unvaccinated travelers
If you haven't been vaccinated, you must stay at an approved Alternative Quarantine (AQ) hotel for 5 days and take a RT-PCR test. You will have to notify local authorities if you test positive for COVID-19 in Thailand.
Prioritize your health with Pacific Prime Thailand
Travel insurance is a common requirement whether you'll be traveling to Thailand or elsewhere. Travel worry-free knowing that you'll be covered for COVID-19 and other accidents should the unfortunate happen. Get peace of mind with access to the best treatments and hospitals across the Kingdom
With over 20 years of experience in the insurance industry, Pacific Prime Thailand is happy to help you find the best plans for your needs and budget. We offer a wide range of insurance products from international health insurance and retiree insurance to corporate insurance and more.
Get in touch with our team today for a free quote and plan comparison!
Serena is a content writer at Pacific Prime. She aims to demystify the world of insurance for readers with the latest updates, guides and articles on the blog. Serena believes in straight-forward and entertaining educational content.

Outside of work, Serena spends her time buried in books and dreaming of her next travel destination.