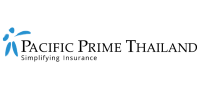 What to do if you test positive for COVID-19 in Thailand
If you're an expat living in Thailand, you'll probably know by now that there are certified Antigen Test Kits (ATKs) available at your nearest clinic, pharmacy, and public/private hospital. They are also known as lateral flow tests and the price for a test kit begins at THB ฿49.
Needless to say, having an ATK close to hand is great if you suspect yourself of having COVID-19 symptoms and want to perform a quick test. But do you know what to do next if you test positive for COVID-19 in Thailand? This article by Pacific Prime Thailand has what you need to know.
1. Confirm the positive ATK result with an RT-PCR test
Firstly, you should inform those you've been in close contact with to get tested as well. This is to make sure everyone takes proper care of themselves and is aware of the situation. Next, you should confirm the result with an RT-PCR test by contacting your nearest public or private hospital and arranging an appointment.
While traveling in public, you should:
Wear a face mask (at all times)
Avoid touching surfaces
Sanitize your hands regularly
Keep a distance from people
Once you have completed the test, you'll be told what to do next. Note: you will most likely receive the results the following day.
If you are told to go home, be sure to self-isolate to protect those living with you. You should also inform your line manager at work that you have tested positive with an ATK and would like to quarantine at home.
Further reading: How much do COVID-19 tests cost for expats in Thailand?
2. Contact your local Thai health official
"Locals and expats alike should dial 1330 and press 0 to ask for a medical advisor to discuss and diagnose their symptoms." – Pacific Prime Thailand
Once you have received the result of the RT-PCR test and the outcome is positive, you should contact your local Thai health official by dialing 1330 and pressing 0. You will have access to trained medical advisors who will review your symptoms and advise further on what to do, including:
How to register for community and/or home isolation
How to seek immediate hospital treatment for severe cases of COVID-19
Further reading: A guide for testing and seeking treatment for COVID-19 in Thailand
Note: Expats in Thailand who use this 24/7 service are advised to ask the operator for an English-speaking advisor.
Other useful numbers during the COVID-19 situation:
1668 – Department of Medical Services (Contact for medical emergencies)
1669 – National Institute of Emergency Medicine
1646 – Bangkok Emergency Medical Service Center, (Erawan Center)
1422 – Department of Disease Control
3. Arrange home isolation to recover
Medical advisors or officials will determine whether you should stay home to isolate or head to one of the hospitels (a portmanteau of hotel and hospital), field hospitals, or community isolation centers. If your symptoms are asymptomatic, you may be approved for home isolation in most cases.
Prescription medicine and tools for diagnostics
You may also be prescribed medication and given specific tools (e.g. thermometer/oximeter) for diagnosis, as well as advice on how to treat mild symptoms. Medical professionals will contact you to check on your condition and measure your body temperature and oxygen saturation. If the aforementioned tools are not provided, you can purchase them from the local pharmacy or hospital.
Note: If your symptoms become severe (e.g. chest tightness, severe gasping for breath, etc.), you should contact your local hospital for emergency treatment as soon as possible.
Inform loved ones about safe practices
While you are concerned about your recovery, it's also important to let loved ones know what to do to avoid catching the disease and preventing it from spreading. This way, you can focus on your recovery while everyone else continues with their everyday activities in a safe manner.
Get more advice from Pacific Prime Thailand
As an insurance brokerage, we help expats and locals find value-added health insurance plans from a range of reputable health insurance providers in the region. This includes expat health insurance, family health insurance, and more.
When offering 100% impartial advice to clients looking for a comprehensive and affordable plan, we always begin by uncovering their specific needs and requirements. In turn, this allows us to establish a good understanding and, in the process, strengthens our relationship with them.
For a free plan comparison, contact our team of insurance advisors today!
Jimmy is a content writer who helps simplify insurance for readers interested in international private medical insurance. He is on a mission in Thailand to support locals, expatriates, and businesses by bring the latest news and updates to his Pacific Prime blog articles.

His expert view and wealth of knowledge on insurance can also be found in his blogs for China, Dubai, Hong Kong, and Singapore.