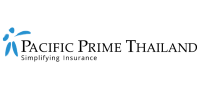 The most bizarre travel insurance claims
The last thing we want to think about when we go on holiday is what could go wrong. However, it's better to be safe than sorry, especially when unfortunate (sometimes even bizarre) situations can occur unexpectedly; potentially leaving you with a mountain of financial burden. In light of this, today's article looks at some of the most bizarre travel insurance claims we've come across in news headlines recently, and further discusses what you should consider before buying travel insurance.
Unusual travel insurance claims
When thinking about travel insurance claims, people are more likely to picture common incidents like car accidents, injuries, flight cancellations/delays, or stolen belongings. What about bizarre incidents like animal attacks, or damaging a rental car upon accidentally hitting an animal on a road trip, though? Interestingly, many bizarre travel insurance claims involve animals in some form or another. According to news stories by news.com.au and ITIJ, some of the weirdest (and most noteworthy) travel-related mishaps in 2018 include:
A blister that required AUD 20,000 worth of medical treatment
A couple that got attacked by a turtle at the Malua Turtle Feeding Pool in Upolu
A traveller in New York that was attacked by a squirrel, which racked up an AUD 3,000 medical bill
A temple visitor that had his glasses stolen from a monkey, who subsequently ate them
A traveller that was bitten by a bat in a hotel room in Asia
One holidaymaker that claimed for personal liability after they injured themselves in the Pacific. Requiring a wheelchair as a result, they then fell into a swimming pool – damaging their wheelchair beyond repair in the process
What about the most common travel insurance claims?
The aforementioned news.com.au article also divulged the most common travel insurance claims in 2018, which include:
Being denied boarding a flight (the number of travel insurance claims related to this type of incident rose by 350 percent in 2018 vis-a-vis 2017!)
Rental car damage
Missing a connecting flight
Illness
Travel delays
No one wants to be the unlucky holidaymaker who misses their connecting flight, or gets seriously ill in a foreign country. It therefore pays to buy the right travel insurance policy for peace of mind before going abroad.
What exactly is travel insurance?
There are many different insurance options available for purchase in Thailand; one of the most common being travel insurance. Travel plans are short term in nature, and are designed to protect those who travel overseas. While every plan is different in terms of coverage benefits, exclusions, and limits, travel insurance policies generally cover a broad range of travel-related mishaps, such as medical emergencies, flight delays and cancellations, lost baggage, repatriation, personal liability, and more.
What do I need to know before buying travel insurance?
One of the most important things you will need to know is that some countries (e.g. Russia) won't let you enter without travel insurance. Another thing to bear in mind is that, depending on your individual circumstances, more comprehensive plans that are specifically tailored to cover your travel activities might be needed. For example, not all plans will cover riskier extreme sports activities like skydiving. Reading the fine print is, therefore, imperative.
Another thing to keep in mind is that travel insurance coverage limits are typically quite low, and should a medical emergency occur, it is designed only to see you well enough to get home. Also, travel plans will usually exclude pre-existing conditions, so if you have, say, asthma, and require asthma treatment in another country, any travel insurance claims related to your condition will be denied.
Is travel insurance the best option for me?
As travel plans are short term in nature and relatively affordable, they're usually the best option for those travelling abroad for a short holiday or work trip, or for exchange students studying overseas for one or two semesters. If you travel frequently, plan to live overseas for a longer period of time, or move countries often, you may find that international health insurance is the best insurance option for you.
Specifically designed to cover you globally, international plans provide policyholders with the luxury of being able to visit virtually any medical facility anywhere in the world. One thing to note here, however, is that international health plans do not cover transport-related mishaps (e.g. travel delays). However, they do offer a significantly superior level of coverage than travel insurance. Due to this, international health plans are costlier than travel plans.
Get in touch with Pacific Prime Thailand for free advice
As Thailand's leading insurance broker, our team of advisors are on hand to answer all your insurance-related questions, as well as match you with the best coverage for your needs and budget. Get in touch with us today for a free quote, and some friendly advice!
Jessica Lindeman is a Content Strategist at Pacific Prime. She comes to work every day living and breathing the motto of "simplifying insurance", and injects her unbridled enthusiasm for health and insurance related topics into every article and piece of content she creates for Pacific Prime. When she's not typing away on her keyboard, she's reading poetry, fueling her insatiable wanderlust, getting her coffee fix, and perpetually browsing animal Instagram accounts.