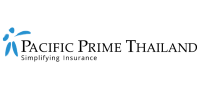 Dental insurance and dental care in Thailand for expats and visitors
If you are reading this as an expat, medical tourist, or visitor, you'll be pleased to know that Thailand has plenty of options available for dental treatment and care. In fact, many of the country's exceptional private hospitals, clinics, and facilities are located in the capital, Bangkok. But don't get too excited yet as dental costs in these private establishments can be exceptionally high!
For this reason, Pacific Prime Thailand encourages all expats, medical tourists, and visitors seeking dental treatment to add dental insurance as a rider to their international health insurance policy before traveling, as this guarantees complete peace of mind when seeking dental health treatment in the Land of Smiles.
To explain the reason for dental coverage, this blog article explores dental care in Thailand, public versus private treatment, as well as provides some key considerations when searching for a suitable dental insurance policy.
Dental care in Thailand
In Thailand, the country has a universal (public) healthcare system that covers residents, expats, and even foreign migrants working in the country. It is even available to visitors and tourists should an emergency occur during their stay in the country.
Over the decades, the public health system has certainly done wonders to help improve people's health and wellbeing, as well as allowing people to have ready access to dental care at virtually no or little charges. While there are some fantastic and well-known public establishments like Siriraj Hospital and King Chulalongkorn Memorial Hospital, the public health system, however, is not without its drawbacks like long waiting times and inconsistencies.
In light of this, many expats that are already in Thailand – even those with access to publicly subsidized healthcare – will opt for pricier private hospitals for their dental care needs. Here, they will find multilingual doctors, most of whom are often trained abroad and utilize cutting-edge dental equipment.
Further reading: Tips for expats visiting hospitals in Thailand
Dental medical tourism
Across the globe, Thailand is recognized as an official medical tourism destination in South-east Asia for its robust private health system and health offerings. For those not in the know, this is where people book holidays and visits in international private hospitals that provide amenities rivaling those of 5-star hotels in the country. Dental packages can be purchased from the private hospitals themselves that include various acute, preventative, and cosmetic dental treatments, in addition to a host of other dental medical tests and procedures.
It's not just the amenities and dental packages that appeal to medical tourists who travel to Thailand for dental care either. Other advantages of dental tourism in the Land of Smiles are:
A lower cost than would be found in most developed nations*
High-quality care in line with international standards
Trained staff who are multilingual
Amazing local weather, culture, and tourist activities
An unparalleled level of service, as competition between clinics in Thailand, is quite high
(*Dental costs can be low especially in public hospitals, but private hospitals, however, can exceed the basic costs by many folds – just be aware of the costs and check with the private hospital, clinic, or facilities before agreeing to treatment.)
Further reading: Thailand Medical Tourism: Present and future
Do your dental research for Thailand
The level of quality care to be found in Thailand can vary quite a bit, so it's important to do your research to ensure that you get the care you want. Going with the most renowned hospitals, clinics, and facilities in Thailand would be a safer bet than getting a deal from an unknown practice.
Private hospitals are the way to go for quality care and state-of-the-art medical facilities. Be sure to compare private hospitals and contact their sales team to learn about the available packages. As Thailand is filled with many private hospitals, clinics, and facilities the competition can be high which makes pricing negotiable as well, so definitely barter if you can. Just be sure to get what you need and seek the right advice from the dental professionals themselves.
Here are some hospitals and clinics to start your research:
Covering dental costs with dental insurance
Now, if you are an expat in Thailand who is looking for dental treatment in the country's private hospitals, or you live abroad and are considering coming to the Land of Smiles as a medical tourist to brighten up your smile, you will most likely want to have an international private dental insurance policy of your own prior to your appointment. This will ensure that you have the highest level of access to dental care that you want without worrying about covering the costs out-of-pocket.
By securing an international or expat health insurance plan with dental coverage attached, you can travel easily to Thailand knowing your policy has you covered. These plans can provide coverage without limiting your choice of dental hospital, clinic, facility, or dentist's office.
Two kinds of dental coverage options in Thailand
When searching for a plan, look for the type(s) of coverage you want to include in your plan. Typically there are two kinds of dental coverage options to select from as shown below:
Routine dental treatment
Routine teeth cleaning
Dental examinations
Simple fillings
Consultations
Tooth extraction
X-rays
Root canals
Emergency operations
Major dental treatment
Orthodontic treatment (e.g. braces)
Wisdom tooth removal
Bridgework and repairs
Denture repair and replacement
Gingivitis and periodontitis treatment
Membrane treatment and root scaling
Further reading: How to safely visit the dentist during COVID-19
Key considerations when securing dental insurance coverages
There is a slew of factors and consideration that you should take into account when purchasing a dental insurance policy, including:
Waiting periods
Health insurers tend to impose a waiting period in their dental insurance benefits in order to avoid underlying pre-existing dental conditions and prevent abuse and fraud of the policy. The waiting period usually lasts for 6 – 12 months, and policyholders will have to wait until the time has elapsed before any claims on the policy can be submitted.
Orthodontics
Even if you have purchased a major dental treatment plan, it may not cover everything in full. Orthodontic treatments often come with a co-payment, which requires you to pay in part before you can submit claims, as orthodontic care is a costly procedure. Then again, speak to an insurance advisor to see what's available.
Cosmetic dental treatment
Cosmetic dental treatment such as Invisalign (a clear alternative to metal braces) is considered a cosmetic treatment. Therefore, it is usually excluded from most dental plans**.
(** Each and every dental plan will have its own specific terms and conditions, so getting an insurance advisor to help pick out the finer detail on exclusions will help, especially during your search and comparison of dental plans.)
Payment methods
Some insurance plans adopt a "pay and claim later" payment method, which will require you to pay upfront before lodging claims. However, some insurers may have their provider network of dentists, which can allow for direct billing. If you prefer direct billing, request this feature from your insurance advisor when comparing plans. The convenience of having the dental bill swiftly paid for is usually much preferred over the inconvenience of dealing with paperwork or making arrangements to pay out-of-pocket.
Keep your smile pearly white with Pacific Prime Thailand
No, we won't be bleaching your teeth for you, or anything where dental care is concerned, really; but what Pacific Prime Thailand can do is find you the best possible dental insurance plan on the market for your particular needs.
Contact us today and one of our insurance advisors will happily answer all of your questions, present you with a selection of great dental insurance plans, and provide you with a free price quote.