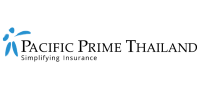 Dental insurance and dental care in Thailand for expats and visitors
Covering the costs of dental care can be a bit of a headache sometimes. (No pun intended.) People without health insurance will quickly find out what the price of everything in a dentist's or orthodontist's office is when they receive care there. Whether it's a teeth cleaning, an x-ray, a root canal, a crown, or even just getting fluoride treatment, everything at the dentist's has a price, and staff will be sure to inform a patient without insurance what the cost of every item is in light of the fact that they know the patient will be paying out of pocket.
Then there are people who have health insurance – whether privately purchased or provided by an employer as part of a group health insurance policy – that assume that all of their dental healthcare costs will be covered by it. Unfortunately, in many cases, these folks find that not only is the level of dental benefits on their policies far too low, they may even find out that they have zero coverage for dental care at all.
With these points in mind, Pacific Prime Thailand has prepared the below article on receiving dental care in Thailand, with special attention paid to options for expats living in Thailand, as well as people living abroad that are considering travelling to Thailand for dental treatment. Read on to find out more about the subject.
Dental care in Thailand
As most people living in Thailand know, the country has a universal healthcare system that covers 98% of the people in the country. This progressive system has allowed the people of Thailand to have ready access to dental care at zero or close to zero charge.  To be sure, this system has done wonders for addressing the dental health needs of a vast majority of the country's population.
However, the system is not without its drawbacks. Across all types of healthcare, the system provides a level of care that has been criticized by many as being inconsistent, and at times of dubious quality. This may be especially true when it comes to dentistry, as the requirements necessary to become a dental practitioner outside of major hospitals are not as stringent as they are in developed western nations.
In light of this, many expats living in Thailand – even those with access to publicly subsidized healthcare – opt to go to pricier private hospitals for their dental care needs. Here they find that doctors are often foreign-trained, equipment is closer to the cutting edge, and the tastes of foreigners are often catered to more closely.
Dental tourism
A trend that has changed the face of medicine in Thailand is medical tourism. For those not in the know, this is where people book holidays in international private hospitals that provide amenities that rival those of 5-star hotels in the country. Packages can be purchased that include various acute, preventative, and cosmetic dental treatments, in addition to a host of other medical tests and procedures. Thus a patient's holiday time is not only focused on rest and relaxation, but also improving overall health in whichever way they desire.
It's not just the amenities that appeal to medical tourists who travel to Thailand for dental care either. Other advantages of dental tourism are:
A lower cost than would be found in most developed nations

High quality care in line with international standards

Trained staff that can speak your language

Amazing local weather, culture, and tourist activities

An unparalleled level of service, as competition between clinics in Thailand is quite high
The level of quality care to be found in Thailand can vary quite a bit, so it's important to do your research to ensure that you get the care you want and deserve. Going with the most renowned hospitals in the world of medical tourism would be a safer bet than getting a deal from an unknown clinic in most cases.
Covering costs with dental insurance
Now, if you are an expat in Thailand that is looking for dental treatment in the country's private hospitals, or you live abroad and are considering coming to the Land of Smiles to brighten up yours, you will most likely want to have a private dental insurance policy of your own in place prior to your appointment. This will ensure that you have the highest level of access to the care that you want, that you get every treatment you seek, and that you won't have to worry about the cost of treatment.
However, not every type of dental insurance will afford you all of this. While expats in Thailand that have local dental health insurance plans will be covered, foreigners planning on traveling to Thailand for dental tourism will find that the coverage their local health insurance plans have end at the borders of their countries of residence. In instances like this, international dental insurance is needed.
By securing an international dental health insurance policy, people can travel just about anywhere in the world (Thailand, their home country, and beyond) and be covered for dental treatment. These plans provide coverage without limiting the policyholder's choice of hospital, clinic, or dentist's office, and the plan can travel with them even after they move away from the country in which they currently reside. To be sure, local dental insurance plans of any kind will not be able to provide features like these.
On the flip side, if you are an expat living in Thailand that would prefer to get your dental treatments outside of the country – like in, say, your home country – it would also be prudent to possess an international dental insurance policy.
Keep your smile pearly white with Pacific Prime Thailand
No. We won't be bleaching your teeth for you, or anything where dental care is concerned, really; but what Pacific Prime Thailand can do is find you the best possible dental insurance plan on the market for your particular needs.
Just want to make sure that your teeth cleanings and fillings are covered? We can find a plan for that. Want a 'Cadillac' dental insurance plan that will be able to cover just about any dental treatment under the sun? We can help you out with that too.
Pacific Prime Thailand will source a number of great plans from the world's top dental insurance providers to make sure you have a plan that prevents any kind of burdensome medical debt from building, while also providing you with peace of mind. Contact us today and one of our insurance advisors will happily answer all of your questions, present you with a selection of great dental insurance plans, and provide you with a free price quote.