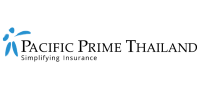 How to avoid the obesity pandemic in Thailand
Thailand is world-renowned for its mouth-watering regional delicacies and five main flavors, including salty, sweet, sour, bitter, and spicy. For centuries, the combination of all five flavors has brought happiness to people's lives (and their stomachs). However, with a population that has grown over 15 times in the last two centuries and a society heavily influenced by Western cuisine and culture, Thailand faces a worrying dilemma – the growing obesity pandemic.
Today, Thailand is battling obesity-related health concerns, including fatty liver disease, cardiovascular disease, diabetes mellitus, osteoarthritis, etc. Such diseases are more common now than they were two centuries ago and can affect everyone, including children and adults. Expats and their loved ones living in Thailand are no exception either.
To avoid and, inevitably, halt the obesity pandemic, people will have to do more than just change what they eat in the Land of Smiles. This Pacific Prime Thailand article provides an overview of obesity and offers several tips to help prevent obesity in children and adults.
An overview of obesity
Generally speaking, obesity is a common health issue experienced around the globe that is defined by having a high percentage of body fat. From a medical perspective, a body mass index (BMI) of 30 or higher is an indicator of obesity.
Obesity is generally caused by consuming more calories than burning through daily activities and exercises. Individuals who are most affected are those with desk-based jobs or are inactive when working from home. Other factors include:
Eating at the wrong times, e.g., frequently eating late at night.
Consuming highly calorific foods – particularly fatty and sugary foods such as bakery, sweets, sweetened drinks, etc.
Opting to eat fast food rather than cooking well-balanced meals at home.
And more.
A change in people's lifestyle before and during the pandemic
The COVID-19 pandemic has had a dramatic effect on society in Thailand. People are warier of the coronavirus disease and the consequences of infecting loved ones, especially older family members. Moreso, consumer behavior during the pandemic has also changed.
Thailand before the COVID-19 pandemic
Life pre-COVID-19 times is a contrast to the reality seen today. People in the past were outgoing and less thoughtful of the risks and worries in life. Many enjoyed visiting family and friends daily or traveling on holiday to countries abroad. Friends would get together regularly after work for dinner, while families would also gather over the weekend.
Thailand during the COVID-19 pandemic
However, today's reality sees many employees working from home and loved ones yet to reunite, due to fears of catching the disease. People's routine has undoubtedly changed, and this has affected people's activities and overall health. This risk of developing obesity has indeed risen for many in Thailand. More and more people are using e-commerce companies and food delivery companies. Normally people would go out, do the shopping, and cook at home. One can argue that the lifestyle change exacerbates obesity in Thailand due to people's lifestyle choices.
What can you do to prevent obesity for you and your family in Thailand?
Here are a few wellness tips for individuals and families to consider:
1. Breastfeed your children
If you have just given birth in Thailand, you'll naturally want to breastfeed your child. Breastmilk is the best form of nutrition for your baby as it is packed full of the proper nutrients to help your baby grow. Moreso, breast milk babies to fight infections during infancy. If you supplement natural breastmilk with formula feeding, pay attention to the nutrients added and anything else.
Further reading: Breastfeeding benefits for moms and babies
2. Introduce healthy foods early in your child's development
While your child is still young, introduce a variety of different fruits, vegetables, and sources of proteins. Not only will this allow your child to sample other foods, but you will discover what they do and don't like. This way, you can figure out the proper meals and portions to give your child while ensuring they get plenty of nutrition.
Note: If you have a history of allergies in the family, you are encouraged to speak to your local doctor. Reputable hospitals like Bangkok Hospital, Bumrungrad Hospital, Samitivej Hospital, Vejthani Hospital, etc., can help test you and your child to ensure certain food groups can be consumed without risking an allergic reaction.
3. Reduce unhealthy foods in the household
Nowadays, popular supermarkets and convenience stores chains like Gourmet Market, Tops Supermarket, Villa Market, 7-Eleven (7/11), Family Mart, etc., offer an abundance of choices from the West and the Far East. It can be easy to be lured into picking up multiple snacks on your visit.
Consume moderately
Although a snack or two won't do any harm, hoarding loads of confectionaries or high calorific snacks like crisps at home can be a bad habit for both you and your child. Try to avoid picking up a lot when you do your shopping, and, instead, consume what's left at home, so you don't waste any food. Consuming moderately and wisely can also form an essential part of staying healthy while working from home too.
Read the facts
Set a good example for your child by showing them the nutritional facts and values on the packaging. Make it an educational experience and compare between items. This way, your children will develop critical skills for comparing, which can help them decide what's best for them in the years to come.
4. Adopt fun and exciting physical activities
Parents and children alike can make life a little less mundane, especially during the ongoing COVID-19 pandemic, by doing at least half an hour of physical exercise daily. This way, you burn the calories and ensure that your joints and muscles get enough movement to prevent any immediate health problems.
Getting out and about
With the easing of restrictions, locals and expats living in Thailand can now make plans to visit their local parks to do many forms of exercise like aerobics or jogging. Perhaps a trek within one of Thailand's many national parks can keep you physically fit, or a flight to the beach in the south or a mountain resort in the north can help offset stress and burnout. All in all, these experiences can help reduce obesity and promote overall wellness.
Are you currently working from home? Here are 5 ways to stay active when you're working from home.
5. Speak to a health insurance broker for plans that promote health and wellbeing
While a standard health insurance plan helps pay for medically-related costs under an agreed policy, it can also help individuals receive the most effective medical support for obesity without spending a substantial amount of money for help and/or treatment.
Did you know that Pacific Prime Thailand's health insurance partners – Cigna Thailand and Aetna International – have mobile apps that policyholders can download? Once downloaded, you can easily manage and take charge of your health and benefits. Such apps can allow you to receive personalized reminders to improve health or measure your physical activity. You could receive rewards for being active or adopt a specific wellness program to prevent obesity.
Contact Pacific Prime Thailand for more information!
As a health insurance broker, Pacific Prime Thailand can offer 100% unbiased advice across various policies from reputable insurance partners. Furthermore, many of our insurance partners are looking beyond the COVID-19 pandemic to issue plans that focus on the health of the policyholder and include many benefits that promote good health and wellbeing for individuals in Thailand.
Contact us today for more information on expat health insurance and family health insurance plans for you and your loved ones!