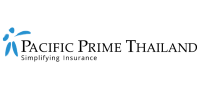 'Long COVID-19': Why and how employers ought to support employees
While things in Thailand have seemingly returned to normal (the country even canceled the 'Test & Go' quarantine scheme and opened up the country), COVID-19 is very much still around. And for those suffering from long COVID-19 (aka long COVID), it's not going anywhere anytime soon. The result? Employers can't ignore the pandemic (just yet). Whether it's through absenteeism or presenteeism, it's no surprise that sick employees are bad news for any thriving business. So much so that this Pacific Prime Thailand article will go over what long COVID is (including long COVID symptoms), why employers should help, and, most importantly, how they can help. 
What is long COVID?
According to Bangkok Hospital, long COVID is a term used to describe the effects of COVID-19 that persists for weeks or months after the infection has gone. While recovery usually takes a few days to a week, and most people recover within 12 weeks, symptoms can last longer for some people. Long COVID can occur regardless of whether the symptoms are mild or severe at first. 
Long COVID symptoms
Common long COVID symptoms include:
Chronic fatigue or weakness, and/or feeling tired easily 

Difficulty breathing, e.g. shortness of breath 

Cough and chest pain or chest discomfort

Headache, impaired concentration (brain fog), and/or memory problems 

Muscle or joint pain

Loss of smell or taste

Depression and anxiety 

Diarrhea 

And others. 
Long COVID diagnosis and treatment
As long COVID is still not well understood, it can be difficult to receive a diagnosis. Inc. spoke to a patient who said it took a long time for him to receive a diagnosis. He had to spend five weeks at four different hospitals until he finally got a diagnosis for autoimmune encephalitis, which may be a consequence of his long COVID. Additionally, he also said that experts have no idea how to treat him. This is the reality for many patients with long COVID. 
Why should employers support employees with long COVID?
Many employers are in the 'return to office' mode and aren't necessarily thinking about employees with long COVID. But just like any sickness can result in employees taking a higher number of sick days (absenteeism) or being faced with lowered productivity whilst at work (presenteeism), so can long COVID. As you might have guessed, this can disrupt workflow and business outcomes, as well as have a negative impact on the bottom line. 
Throughout the pandemic and the world, COVID-19 infections and death have also been more common amongst disadvantaged groups. This difference in vulnerability stems from a combination of socio-economic differences in disease exposure, health behaviors, and health conditions. As such, not accounting for long COVID can mean that businesses are not being truly diverse or inclusive. 
Not familiar with diversity and inclusivity in the workplace? Here's a quick recap of this important business strategy:
Support for employees
So that begs the question: how can employers help? Although there's no magic solution for dealing with long COVID, these approaches may help:
1. Recognize that long COVID is a real condition 
While some long COVID symptoms may be subjective – i.e. extreme tiredness, it's important that HR professionals and managers don't just pass it off as a personal issue. Saying things like "you should sleep or rest more" doesn't help when you're dealing with long COVID, so treat these symptoms like you'd treat any other serious, long-term medical condition.
2. Accommodate employees as much as possible 
Ask the employee what they need and accommodate if you can. If the employee feels that flexible working arrangements would be helpful and that doesn't impact their role whatsoever, then try your best to enable that. If employees work in a labor-intensive role and don't have the energy for it, see if it's possible to retrain them for a different role. You get the idea. 
A word about accommodating employees: Treating employees with respect and showing that you care will boost their morale, and make them loyal and happy workers. While skills and knowledge can be taught and learnt on the job, a good attitude is something that comes from within. 
3. Offer comprehensive health benefits 
By providing employees with a group health insurance plan, they'll be more likely to see a doctor and get treatment for long COVID. In addition, you can also provide other health-related benefits to encourage healthy behaviors such as free gym membership, healthy eating programs, and employee assistance programs that offer counseling and stress management. 
Get in touch with Pacific Prime Thailand today!
Is health insurance or employee benefits what you're after? Pacific Prime Thailand can help with just that. Whether you want to design, implement, administer, or even optimize a benefits program, we have over two decades of experience utilizing a tailored, technology-driven approach. It doesn't matter what industry you're in, how big (or small) your organization is, or even how much your budget is. Simply arrange a consultation with our corporate team based in Bangkok, learn more about us and our service proposition, and discuss your options with us today!
Suphanida aims to demystify the world of insurance by creating informative and engaging content. As a wordsmith, she spends the majority of her day writing and editing website content, blog posts, in-depth guides, and more.

Outside of work, Suphanida enjoys traveling to new places and immersing herself in different cultures.
Latest posts by Suphanida (see all)