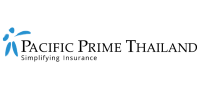 Non-communicable diseases and care in Thailand
Accounting for roughly 71% of all deaths for all ages in Thailand, non-communicable diseases (NCDs) such as cardiovascular and respiratory diseases, diabetes, and cancer represent the largest cause of mortality in the country. The increasing pressures that NCDs are placing on the Thai healthcare system is clearly illustrated by ever-increasing hospitalization rates for various types of non-communicable disease in Thailand. For instance, between 1985 to 2006 (the latest data available), the rate of hospitalization per 100,000 population for heart disease increased from 63.4 to 618.5, and from 33.3 to 586.8 for diabetes.
In light of the increasing prevalence of NCDs in Thailand, it has become more important than ever before for relevant government agencies in Thailand to address the growing challenges posed by NCDs. In this week's article, we look at NCDs in Thailand, what you can do to prevent it, and the care available to treat NCDs.
Non-communicable diseases: an overview
Non-communicable diseases, also known as chronic diseases, is an umbrella term describing diseases that tend to last for a long time, and develop as a result of a combination of genetic, physiological, environmental and behavior factors. The most common types of NCDs include cardiovascular conditions like heart attacks, cancers, respiratory disease like asthma, and diabetes.
Are certain people more susceptible to developing NCDs?
People of all ages are affected by NCDs, as children, adults and the elderly are all vulnerable to the risk factors contributing to NCDs, including tobacco use or secondhand smoke, lack of physical activity, excess sodium intake, alcohol use, and more. One key thing to note here is that all NCDs are preventable. By reducing modifiable risk factors, you can reduce the chances of developing cardiovascular disease and type 2 diabetes by 75%, and reduce the chances of developing cancer by about 40%.
Key facts about NCDs
The following key facts all illustrate the importance of tackling NCDs:
NCDs account for 70% of all deaths globally, or 40 million people per year.
Cardiovascular diseases account for most of the deaths caused by NCDs (17.7 million), followed by cancers (8.8 million), respiratory diseases (3.9 million), and diabetes (1.6 million).
80% of premature deaths as a result of NCDs occur in low- and middle- income countries.
Non-communicable diseases in Thailand
Since Thailand was reclassified by the World Bank from a lower-middle-income to a higher-middle-income country in 2011, there has been a steady increase in awareness of NCDs among the general public and health professionals alike.
In recognition of the growing challenges posed by non-communicable diseases in Thailand, the Royal Thai Government has increasingly invested in various NCD prevention and control initiatives. For instance, the Bureau of Non-Communicable Diseases is in charge of a number of NCD, tobacco, and alcohol control programmes. Additionally, the Thailand Ministry of Public Health (TMPH) has collaborated with the Centers for Disease Control and Prevention (CDC) to work on improving NCD surveillance, as well as develop strategies to address salt and fat consumption in Thailand (e.g. food reformations and education campaigns).
NCD care in Thailand
Most expats and foreigners seeking NCD care in Thailand opt for private hospital care to avail superior service, high quality treatment, English-speaking medical staff, short wait times, and luxurious benefits such as hospital rooms that resemble a 5 star hotel suite. Thailand is home to a number of world class facilities that offer NCD treatment, including:
Reducing the risk of NCDs
As we mentioned above, the primary cause of NCD diseases are matters related to lifestyle and behaviour. To reduce the risk of NCDs, it is therefore important that we modify our lifestyle by:
Making healthier food choices – i.e. including all five food groups in our meals with an emphasis on fruits, vegetables and whole grains.
Avoiding foods that are high in fat, sugar, and salt content.
Exercising for at least 30 minutes per day
Reducing alcohol consumption
Finding ways to de-stress
Refraining from smoking
Scheduling regular medical check-ups
Additionally, while having a robust health insurance plan won't directly reduce the risk of NCDs, ensuring that you have health insurance now will mean that treatment of NCD diseases are covered should they develop in the future.
To learn more about your health insurance options, contact us today.
Jessica Lindeman is a Content Strategist at Pacific Prime. She comes to work every day living and breathing the motto of "simplifying insurance", and injects her unbridled enthusiasm for health and insurance related topics into every article and piece of content she creates for Pacific Prime. When she's not typing away on her keyboard, she's reading poetry, fueling her insatiable wanderlust, getting her coffee fix, and perpetually browsing animal Instagram accounts.