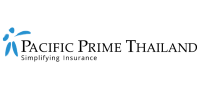 N95 vs. surgical masks: What to wear when air pollution is bad
These days, wearing a mask has become a necessary precaution. It's even more important when we're facing COVID-19 and air pollution at the same time. As the pandemic continues, areas in Thailand continue to experience fluctuating air quality index (AQI) levels. Cities such as Bangkok and Chiang Mai have recently been exposed to poor air quality levels, while Northern Thailand's notorious "smoky season" is likely a few months away at best.
While wearing an N95 mask for air pollution used to be a given, the necessity for surgical masks at this time has people wondering what to wear for protection as the smog intensifies. In this Pacific Prime Thailand article, we look at the differences between N95 vs. surgical masks, so you know what to wear when air pollution is bad.
N95 vs. surgical masks: Understanding the differences
With the ongoing pandemic and air pollution problems around the world, N95 and surgical masks are terms that are often used interchangeably. However, the difference between both types of masks isn't always clear. Even though N95 and surgical masks can both be worn for protection against airborne particles, there are some differences you should be aware of.
N95 and particulate masks
Particulate masks are a type of respirator that have a similar shape to surgical masks. Since they're designed to protect the wearer, they're typically more closer fitting and feature fewer pleats. Some models may have a filtered exhalation valve as well. Often called pollution masks, particulate masks can filter up to 90% of airborne particulates.
As the name suggests, N95 masks offer up to 95% filtration, which means they're usually more difficult to breathe through. What's more, industrial respirators such as N95s leave almost no gap to ensure the mask fits as tightly against the face as possible for optimal protection. Respirators also use a much denser filtering material than surgical masks to protect against germs and PM2.5 particulate pollution, including:
Vehicle exhaust
Wildsmoke fire
Industrial and agricultural emissions
While respirators do safeguard against germs and viruses, the wearer will experience more inhalation resistance than with a regular mask. Therefore, it's advisable to stick to regular face masks if respirators are not necessary. N95 and non-medical particulate masks are better for protection against short-term exposure and keeping others safe from your own coughs and sneezes.
Surgical masks
Surgical masks are ideal for settings where airborne pathogens are common, such as doctor's offices and hospitals. While surgical masks do prevent viruses and bacteria from leaving your body through bodily fluids, they don't offer much help from entering it. Since these masks are designed to stop water droplets, they usually offer a looser, more comfortable fit. Additionally, the gaps between your skin and the edges of the cover make the mask less effective at safeguarding against lightweight, smaller particles.
Which mask should you be wearing?
Now that you understand the differences between the two types of masks, you're probably wondering which one you should be wearing. Despite having a respiratory valve, N95 masks are better suited to medical professionals or those who regularly face high exposure to viruses and bacteria. Due to shortages of N95 masks during the pandemic, a good surgical or cloth mask can offer protection against both pollution and COVID-19 for now.
Instead of using N95 masks, consumers can either use disposable surgical masks or, better yet, reusable filtering face masks. Investing in a good quality filtering mask is ideal for those who are exposed to hazardous air quality regularly. There is no added risk of pollution as long as the person wearing the mask ensures it:
Covers their nose
Goes under their chin
Doesn't have any loose ends
If you're using a reusable cloth mask, make sure it has straps that go behind your head or ears. It should also have a three-ply fabric in it or be made of at least three layers of fabric. A fitted mask, which features a clip or metal nose bridge, makes it easier to breathe in cleaner air while you're wearing it.
A word of caution
N95 masks are not just uncomfortable to wear for extended periods, but they can also increase exposure risk if they are not used correctly. Fashionable masks, such as those with lots of embroidery and sequins, may also be ineffective shields, while masks made from meshy fabric or holey cloth can also pose risks. Although valved masks can filter out hazardous air, it also makes it possible for fine particles and germs to enter, including the novel coronavirus. It's also quite easy for the wearer to spread the infection onto others with this type of mask.
Proper care and disposal of masks
Properly washing, disinfecting, and handling reusable masks is a must. If you're wearing a reusable cloth mask, such as those made out of cotton, be sure to wash it daily. Even though it can be time-consuming to wash your masks after each use, it's crucial to prevent germ transmission. Fabric that is not properly disinfected becomes a carrier for bacteria and viruses.
Have several face masks available so you can rotate them and have a clean mask ready to go. Before and after washing the mask, wash your hands for 20 seconds or longer with warm water and soap. Make sure the mask is completely dry before storing it as well.
If you're using a disposable mask, properly discard it in a closed bin after wear.
What else can I do to protect myself?
Masks are certainly a good option to protect yourself against air pollution, but the most effective way to stay safe from hazardous air quality is to stay indoors. Monitor the AQI for your area through air quality monitoring apps like Air Visual or even your own device to decide when you should shut the windows and doors, and turn on the air conditioner if possible. If you must leave your windows open, do what you can to reduce indoor air pollution. Some things you should avoid include:
Burning candles
Cooking on gas stoves
Vacuuming
You can also invest in a mechanical air cleaner or air purifier with a high efficiency particulate air (HEPA) filter to effectively reduce indoor particle levels. Cleaning out vents and damp areas inside the home and growing air-purifying plants can also help keep the air in your home healthy.
Why you should be wearing a mask
Regardless of whether you're currently affected by air pollution in your area, you're probably wearing a mask anyway to stay protected against COVID-19. Just because these masks don't do much to prevent you from breathing bad air, doesn't mean you shouldn't bother. After all, your risk for infectious viruses and diseases increases significantly during hazardous air quality days.
When your lungs become irritated and inflamed by PM2.5 particulate, their susceptibility to any type of virus increases. Think of it like a cut that is more prone to infection. So, while a surgical mask might offer only some air pollution protection, it will protect us from spreading the coronavirus to each other, which we are more susceptible to during air pollution.
While we don't know exactly how long we'll have to continue wearing surgical masks, it probably won't happen until the coronavirus vaccine is available. Until then, get your regular flu vaccinations to stay safe.
Stay healthy with Pacific Prime Thailand
If you're living in Bangkok, you'll want to ensure you're protected when air pollution is at its worst. Along with investing in an effective face mask, you should also invest in an individual health insurance plan, or a family health insurance plan if you're here with loved ones. That way, you can have access to private healthcare without being left with hefty hospital bills.
Our team of expert advisors at Pacific Prime Thailand can help you find the best health insurance in Thailand for your needs and budget. Contact us for impartial advice or to compare health insurance plans for free!
​​Jantra Jacobs is a content writer at Pacific Prime. On a typical workday, she writes and edits articles, guides, and anything else word-related. She loves creating content that is both easy to understand and enjoyable to read.

In her free time, she's likely to be writing poetry and prose, geeking out on her latest interests, reading, or practicing yoga.