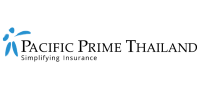 The sources of air pollution in Bangkok
Since 2017, Pacific Prime Thailand has been keeping close tabs on the ever-growing air pollution crisis that has burdened the lives of many people living and visiting Thailand.
Our previous articles have touched on many aspects of the crisis including:
To add to our suite of articles relating to this subject, this blog article will look more specifically at the core sources of air pollution in Bangkok, especially during the winter season when pollution is at its worst.
How is it for Bangkok so far?
The current situation isn't looking too good in Bangkok, if not the worse it has been. The capital, last Wednesday, ranked third for the worst air quality recorded on Air Visual, a popular air quality monitoring app. The level of PM2.5 at 9:30 am on Wednesday rose to over 119 microgrammes per cubic meter (µg/m³), placing the most visited destination in the world behind Australia's Canberra, and India's New Delhi in terms of air pollution.
Any reading recorded at 51 µg/m³ and above is considered unsafe, especially to vulnerable groups such as the elderly, children, pregnant women, and people with pre-existing heart and respiratory issues. The Bangkok Metropolitan Administration governor, Aswin Kwanmuang, had advised these vulnerable groups to take precautions like wearing facemasks and refraining from outdoor activities over the weekend as levels got worse.
Even the Thai Prime Minister, Prayut Chan-o-cha posted on his social media page that police were to be more strict in stopping vehicles emitting black exhaust smoke.
With the public fully aware of the situation, and government officials including the Prime Minister himself addressing the issue, we need to look at the sources of these pollutants and uncover ways to prevent the situation from getting worse and becoming irreversible.
Sources of pollution in Bangkok
There are many sources of pollutants affecting Bangkok's air quality that are worth mentioning, but we will specifically look at the following core sources:
Stationary sources or point sources
Coal-fired power plants, located East of Bangkok, are partly to blame for the poor air pollution. These plants located on industrial estates are producing toxic by-products that are released into the air and blown across the Gulf region to the lying flood plains of Bangkok (depending on the wind direction).
According to the Atmospheric Chemistry Modelling Team at Harvard University, air pollution from coal-fired power plants operated by BLCP Power Limited and GHECO-One Co Ltd in Rayong's Map Ta Phut Industrial Estate had affected air quality in nearby tourist destinations such as Pattaya and Koh Samet. Both power plants were shown to have contributed 40% of the annual PM2.5 level in Pattaya and Koh Samet and made up 20% of the annual PM2.5 level in Bangkok.
Since the beginning of 2019, the government has upped its inspection of factories, incinerators, and industrial areas including power-plants that emit high levels of pollutants. Its campaign has been to deploy police and military to inspect installations and working closely with the UN Environment to monitor the situation. With multiple agencies, government officials, and industrial management working together, the outcome can only be positive as certain pollutants can be monitored more closely and limited at the source.
Mobile sources or line sources
Automobiles including cars, buses, trucks, motorcycles are the main heavy polluters seen on the streets and roads of Bangkok. However, the main culprits are vehicles that emit thick, black suffocating exhaust emissions due to poor engine combustion.
Black exhaust smoke is a definite sign that the engine is burning too much fuel, and if you have a vehicle that does the same or knows of anyone with the same problem, then it is best to get a qualified mechanic to check the following:
Air-filters
Intake-components
Sensors
Fuel injectors
Fuel pressure regulator
Fuel return line
As mentioned, Prime Minister Prayut Chan-o-cha warned that any vehicles with exhaust emissions that exceed safe limits will be black-listed and banned from the road. More traffic police have increased the number of checkpoints across the capital. Police may also impound vehicles if found releasing dangerous levels of exhaust emissions or suspending the vehicle's use as a more severe punishment.
Agricultural burning or biomass burning is considered to be the root cause of PM2.5 in Thailand and has a significant effect on air quality in Bangkok, according to Towards Data Science. This is because agricultural burning uses the traditional slash and burn technique to turn withered vegetation into ashes and nutrients for the crop. Although this technique is proven effective for delivering necessary minerals and nutrients back into the soil, without the use of artificial fertilizers, it is a direct source of haze containing pollutants that smother Bangkok. The harvest of crops including rice and sugarcane normally occurs before December, and once complete, farmers begin the process of slash and burn in preparation for the next crop.
The government and local authorities have, for many months, focused on issuing warnings and enforcing laws to deter and punish farmers from agricultural burning, but this is not a sustainable approach. For many generations, farmers have instilled this technique into their cycle of farming, only because it is cost- and time-effective. Many farmers cannot afford to purchase large harvesting machines that enable them to turn their old crops into next year's yield. These harvesting machines can reduce the temptation of burning crops and is considered an alternative for farmers.
The state banks backed by the government could provide low-interest loans for farmers to buy crop-cutting machines and improve the air quality in the immediate future.
How can health insurance protect you from pollution-related health risks?
If you live in Bangkok, then you will want to have the best protection during this period. Other than investing in an effective face mask to filter the air you breathe and limiting your outdoor activities, you may be better off investing in a global health insurance plan for you and your family.
As you may already have read, heard, or experienced first-hand, the cost of treatment in Bangkok can add up significantly, especially if you are not a citizen of Thailand. It highly pays to have health protection in case you need to visit a medical professional the next time you have a pollution-related health issue. Respiratory and heart-related issues that are sparked by prolonged exposure to poor air quality can be costly to recover from in the long run.
Thus, speaking to a local broker with a global reach such as Pacific Prime Thailand will help you with securing the desired plan, and at the right price for you and your family.
Contact us now for impartial insurance advice, an obligation-free quote, and a free plan comparison!
Jimmy is a content writer who helps simplify insurance for readers interested in international private medical insurance. He is on a mission in Thailand to support locals, expatriates, and businesses by bring the latest news and updates to his Pacific Prime blog articles.

His expert view and wealth of knowledge on insurance can also be found in his blogs for China, Dubai, Hong Kong, and Singapore.