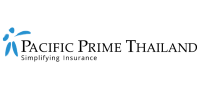 5 top tips on how to find the best health insurance in Thailand
Whether you're a newly arrived expat or have lived in Thailand for a number of years, chances are you're eventually going to need to see the doctor. While the cost of care in Thailand is generally affordable to most foreigners, medical expenses can still be quite high. This is especially true for major procedures like heart bypass surgery, which can cost up to USD $42,000 (THB ฿1,323,567 – as of September 2020)!
To avoid paying full price for medical care, having the right health coverage is therefore imperative. When it comes to finding the best health insurance, Pacific Prime Thailand has all the information you'll need. Read on to learn more, or get a free quote today.
1. Consider your healthcare needs
Before obtaining health insurance, it's important to first take note of your estimated healthcare needs, starting with inpatient and outpatient coverage. For example, if you, your spouse, or a dependent family member needs to see a doctor on a regular basis, your ideal plan is likely one that features outpatient benefits, meaning it will also cover care that does not require an overnight stay at the hospital (GP and specialist visits, for example). On the other hand, if you rarely ever get sick, and have had no major medical problems in the past, you may want a relatively basic plan with inpatient-only coverage to save on costs.
Do you have any pre-existing conditions?
One thing to be aware of here is that pre-existing conditions, meaning illnesses or injuries that you already have, or previously had (e.g. asthma), are generally excluded from health insurance coverage. This is especially true for local health insurance plans which tend to carry more restrictions than international plans. Despite being a general exclusion, pre-existing conditions coverage can be negotiated with a select number of insurers, but restrictions (e.g. waiting periods or loadings – additional premiums) will usually apply.
Do you have a preferred GP or specialist?
You might also have a specific GP or specialist that you want to be covered in your policy. This is an important consideration that you should confirm with your insurer or broker, as the clinics you frequent may not necessarily be part of a plan's network of providers, which are facilities that the insurer will either suggest or require clients to use. Of course, you can still visit doctors and specialists outside of your plan's provider network, but the plan may only pay out a small portion of your fees, or even not provide reimbursement at all.
Here is an article providing tips for expats visiting hospitals in Thailand, which includes how to choose the best hospital in Thailand.
2. Ascertain your required coverage benefits
Now that you've got a general idea of your healthcare needs, it's time to ascertain the types of coverage benefits you'll need. If you've had any experience comparing health insurance online, you'll likely notice the often significant differences in coverage benefits between insurers, and even plans from the same insurance company.
For instance, the most basic plans will usually cover hospitalization expenses limited to one country only, with little to no additional benefits. Other, more comprehensive options may additionally feature outpatient benefits, as well as cover costs associated with maternity or dental treatment.
The ideal types of benefits will differ depending on your needs, but generally speaking, most international and local plans in Thailand will include all or some of the following:
Inpatient and outpatient  coverage
Vaccinations
Coverage for additional treatments can also be added to plans. Many expats choose to look for plans that can also cover:
Worldwide cover
Maternity care
Dental treatments
Optical care
Pre-existing conditions
Health checks
3. Compare the best health insurance options thoroughly
It can seem like a time consuming and arduous task, but not comparing your options properly can increase your risk of obtaining an ill-fitting plan. Using price comparison sites, like this one featured on our website, can be a great place to start, as it can help save you time from accessing multiple sources to gather insurance quotes.
Take care though, as not all insurance comparison sites operate in the buyer's best interests. As such, it's highly advised to compare health insurance quotes using licensed brokers' websites. This helps ensure that you're reviewing the best health insurance plans from a wide variety of insurers.
Factors to consider when comparing plans
There are a number of elements – both tangible and intangible – to consider when comparing plans. Here are a few of the top factors to consider in determining whether you're getting value from the health insurance plans you are comparing:
Price: In most cases, the cheapest premium is likely not indicative of the best health insurance cover.
Renewability: Please bear in mind that, unlike their international counterparts, most local health insurance plans are not lifetime renewable, meaning the insurer has the right to refuse to renew your policy if you develop a serious condition.
Insurer reputation: Does the insurer have an exceptional reputation for claims reimbursement, stable premium increases, excellent and reliable customer service?
Provider networks: As mentioned, it's important to look out for a policy's covered hospitals and healthcare facilities.
Area of coverage: Does the plan feature worldwide coverage, or is it limited to care within Thailand only? This is an especially important consideration for expats and frequent travelers. If work takes you to many places around the world or you simply want peace of mind, then an international health insurance plan may be suitable for you and/or your family.
The above are just some of a variety of factors you'll likely need to consider when comparing plans. For additional information, be sure to check out our global partner's infographic on the topic here.
4. Know how to lower your premium
While the price may be the deciding factor for most buyers, it's usually best to avoid the cheapest health insurance policies. Luckily, there are ways to lower your premium to ensure that you're getting an affordable, yet beneficial health insurance deal possible, such as adjusting your deductible.
Adjust your deductible to save on your premium
Your deductible is the initial amount you will need to pay for healthcare before the plan covers the rest. Generally speaking, the higher your deductible, the lower your premium will be – and vice versa. Take care, however, as you'll want to make sure that you can afford to pay your deductible should you require healthcare treatment at one of the hospitals or healthcare facilities.
5. Get started with Asia's leading insurance broker
When it comes to finding the best health insurance plan in Thailand, your best choice would be to engage the help of a licensed broker, like Pacific Prime Thailand. With over two decades of experience in Asia, and close relationships with all major health insurers, we've long been the broker of choice for all expat and group insurance needs.
As an independent broker, you can rest assured that your needs are in our best interests. Not only do we help you review, compare, and select the best health insurance plans in Thailand, we also offer a wide variety of additional services, including claims assistance and renewals support, at no extra cost.
To get started with Asia's leading insurance broker, contact us today.
Jessica Lindeman is a Content Strategist at Pacific Prime. She comes to work every day living and breathing the motto of "simplifying insurance", and injects her unbridled enthusiasm for health and insurance related topics into every article and piece of content she creates for Pacific Prime. When she's not typing away on her keyboard, she's reading poetry, fueling her insatiable wanderlust, getting her coffee fix, and perpetually browsing animal Instagram accounts.