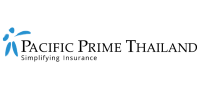 Important questions to ask about teacher's health insurance in Thailand
For years, one of the best ways for foreigners to find work in Thailand was to teach. From the various education centers throughout the country to the prestigious international schools, it is not uncommon to meet more than a few foreign teachers when living in the country. In fact, in 2020 the Education Ministry estimated the number of foreign teachers living here to be 7,000 in Thai schools alone.
If you are moving to Thailand to teach, it is advisable to secure health insurance. If you are lucky, it will be provided by your school. Regardless, there are several questions you should ask yourself about teacher's health insurance in Thailand to ensure you get the best coverage. Here are six of the most important ones.
1. How are the premiums paid?
If you are starting a job at a new school or center that offers health insurance, it is important to be aware of how the premium for teacher's health insurance in Thailand is paid. Historically, the school or center will pay for the plan and offer it to their teachers.
While this is still the case, many schools are starting to only offer this benefit to teachers who stay long-term. For example, you will be provided cover after you have completed one year of your contract. For new teachers, you will instead be offered a stipend.
If this is the case at your new school, you will need to use this stipend to find and secure a plan for yourself. This could add extra stress to the new school year, so it is important to be aware of this ahead of time, so you can find an individual health insurance plan that works for you.
2. What benefits does the plan offer?
Spend any time looking for health insurance and it will quickly become clear that a wide variety of plans exist on the market. These plans will all offer different benefits and benefit levels, with many allowing you to tweak or add on extra benefits.
When it comes to plans secured for teachers, schools will tend to adapt benefits to the needs of the teachers. This means that one plan for one school will likely be different from the health insurance offering at another. For example, some international schools in Bangkok will offer plans that cover teachers worldwide (including in the US) for nearly all medical care, while other schools might offer international coverage for inpatient care only. Other plans might include dental and vision coverage or even offer maternity coverage.
Because of this, it is important to be aware of the benefits your plan offers so that you are able to identify whether there will be any gaps in coverage that can be covered by securing a top-up or additional health insurance.
3. Is the plan portable?
Sure, a percentage of teachers who move to Thailand will spend their whole career in the country but more often than not, many foreigners will leave the country after a time. The problem, in relation to teacher's health insurance in Thailand, is that if you are moving countries or even jobs you will likely be leaving your health insurance plan behind.
For some this is ok, but if you have developed some ongoing illness or condition that requires regular medical care this could be a problem. The reason being that many insurers will not cover pre-existing conditions you might have when you join a new plan.
This could result in a drastic increase in the cost of medical care, which is something many people would rather not have to deal with. Luckily, in some cases, health insurance plans are portable.
What this means is that you will be able to continue coverage even if you leave the job or country. Sure, you will be paying for it yourself, but this retains any benefits you have and means that any existing conditions will also be covered.
Beyond that, some plans are portable worldwide, meaning that if you move countries you will be able to retain coverage in your new country. By knowing this ahead of time, you can better plan for future coverage gaps and talk with the insurer about your options should you plan on moving.
4. Are dependents covered?
Historically, plans offered to teachers coming to schools, especially international schools, have covered dependents moving with them. This is still true for some schools, but it is becoming increasingly popular for schools to only offer cover for the teacher.
If this is the case with your school, you will need to secure insurance coverage for your dependents by yourself. One thing to be aware of is that if you have children, some insurers do require that both spouses acquire coverage in order for the kids to be eligible. It is, therefore, worth reading the terms and conditions and discussing your options with a broker like Pacific Prime.
5. Does teacher's health insurance in Thailand cover pre-existing conditions?
Coverage of pre-existing conditions will vary from plan-to-plan. As a general rule of thumb, group health insurance plans that cover a certain size – usually 10 or more people – will allow for what insurers refer to as a 'Medical History Disregard'. This means that the medical history of the people covered will be ignored by the insurer and most pre-existing conditions will be covered.
That said, many insurers are starting to put stipulations on this where the pre-existing conditions are not taken into account, but specified conditions such as cancer or diabetes are not covered or have lower coverage limits attached to them.
It would be important to check with your plan's documentation to ensure whether any pre-existing conditions are covered.
6. Where can you receive care?
One of the strategies that insurers and companies have both adopted to manage premium increases is to limit healthcare to specific networks that the insurer works with. For example, if you go to a hospital that is within the insurer's network, the hospital will bill your insurer directly. If you go to one that is out of your network, you might have to pay for care out of pocket and submit a claim or will see less of your bill covered.
Therefore, it is important to know if any conditions like this are in place and where you can receive care. If you have an international health insurance plan it would also be worth knowing whether there are any countries where your insurance is not accepted, or if there is a limitation on the hospitals that will accept your plan.
If you are looking to learn more about teacher's health insurance in Thailand and your coverage options, contact Pacific Prime Thailand today. As an insurance broker and employee benefits specialist, we can also help schools find the right school insurance, employee benefits plan, and more.
Jessica Lindeman is a Content Strategist at Pacific Prime. She comes to work every day living and breathing the motto of "simplifying insurance", and injects her unbridled enthusiasm for health and insurance related topics into every article and piece of content she creates for Pacific Prime. When she's not typing away on her keyboard, she's reading poetry, fueling her insatiable wanderlust, getting her coffee fix, and perpetually browsing animal Instagram accounts.