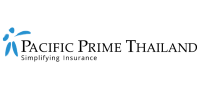 Introducing our new health insurance exclusions infographic
When it comes to insurance, many people are confused about what is and isn't covered in their plan. At Pacific Prime Thailand, our goal is to help our readers understand the insurance solutions that are available to them. Before you choose a health insurance plan, you want to make sure that your needs are being met. You also want to know what coverage you are eligible for. Otherwise, you could end up disappointed in your choice.
Choosing health insurance in Thailand for you and your loved ones is certainly the right move, but you might be unsure about health insurance exclusions. It can be especially daunting when insurers make a point of emphasizing what they won't cover. We realize the importance of understanding exclusions, and continuously remind our clients to pay close attention to them before selecting a plan.
Whether you are a newly arrived expat, or have lived in Thailand for a number of years, there may be some health insurance exclusions that you may not know about. Our latest infographic provides an easy-to-understand summary of the primary health insurance exclusions that people should be aware of. The top 8 most common health insurance exclusions summarized in our infographic include:
Pre-existing conditions
Behavioral and personality disorders
Fertility treatments
Sleep disorders
Specific scenarios
Cosmetic surgery
Obesity
Acquisition of an organ
Summary of each of the top health insurance exclusions
Pre-existing conditions
Most insurance plans do not cover any existing or prior illness or injury. In some cases, insurers may offer add-ons or waiting periods and provide coverage once the duration is complete. It is best to speak to your insurance broker and see whether these conditions are included in your plan's terms and conditions. We recommend that all readers provide an accurate and honest medical history, especially when it comes to chronic conditions.
Behavioral and personality disorders
Virtually all insurance providers do not cover treatment for behavioral disorders, ranging from attention deficit hyperactivity disorder to autism spectrum disorder, unless it is clearly indicated in their terms and conditions. Insurers tend to exclude psychological disorders because it is difficult to determine whether or not they are pre-existing.
Fertility treatment
Known for being both risky and expensive, fertility treatments such as In Vitro Fertilization (IVF) are almost always excluded. With that said, insurance plans in some countries cover this form of treatment. However, this benefit almost always comes with caveats, such as lengthy waiting periods or the requirement of both partners to be on the same plan.
Sleep disorders
It may be surprising to know that sleep disorders are often excluded in insurance plans, especially when you consider how many people are affected by insomnia, narcolepsy, and even snoring. If you are battling with sleep disorders, reach out to our experts at Pacific Prime to discuss your healthcare options.
Specific scenarios
Insurance plans often won't cover illnesses or injuries that result from a natural disaster, or involvement in illegal activities. They also usually won't pay for treatment for injuries related to extreme sports or hazardous activities. Our infographic offers more precise details, so have a look at it for a better idea of the various common scenarios that most health insurance providers do not cover.
Cosmetic surgery
It isn't very surprising that cosmetic surgeries are not covered in virtually all insurance plans. This is because procedures such as facelifts and tummy tucks are elective surgeries that a person chooses to undergo for aesthetic reasons. Since they are a personal choice, it will be impossible to find a plan that supports such procedures.
Obesity
Obesity is included in this list based on reasons discussed in the infographic. While not providing coverage for an obese person might be surprising, the infographic makes it easier to understand why that's the case. It is worth noting that some policies offer coverage for people who have been diagnosed as morbidly obese, and require gastric bypass surgery or gastric banding.
Acquisition of an organ
Costs related to acquiring an organ, such as donor search and harvesting, are almost never covered in an insurance plan.
What are add-on benefits?
Exclusions like optical, maternity, and dental care, on the other hand, can be added onto many health insurance plans. With that said, expenses that are not necessary from a medical standpoint, like cosmetic surgeries and various hospital stay charges, are practically always excluded.
Do you still have any questions regarding health insurance exclusions?
If you have any inquiries about health insurance exclusions and other insurance related issues, we at Pacific Prime Thailand recommend speaking to our expert consultants that are familiar with the plans. Aside from discussing your medical history in a confidential manner, they can also compare policies and personalize the right health insurance plan that best meets your unique requirements.
At Pacific Prime Thailand, we aim to provide guidance and offer advice for our readers and potential clients on health insurance matters big or small, which is why we create infographics such as the one mentioned in this article.
Contact us today at Pacific Prime Thailand to receive expert advice and have all your questions answers. Be sure to have a closer look at our health insurance exclusions infographic for more information on the topic.
​​Jantra Jacobs is a content writer at Pacific Prime. On a typical workday, she writes and edits articles, guides, and anything else word-related. She loves creating content that is both easy to understand and enjoyable to read.

In her free time, she's likely to be writing poetry and prose, geeking out on her latest interests, reading, or practicing yoga.